16 Tips for Moving Without a Disaster
Posted by Joe Samson on Thursday, February 14, 2013 at 10:31 AM
By Joe Samson / February 14, 2013
Comment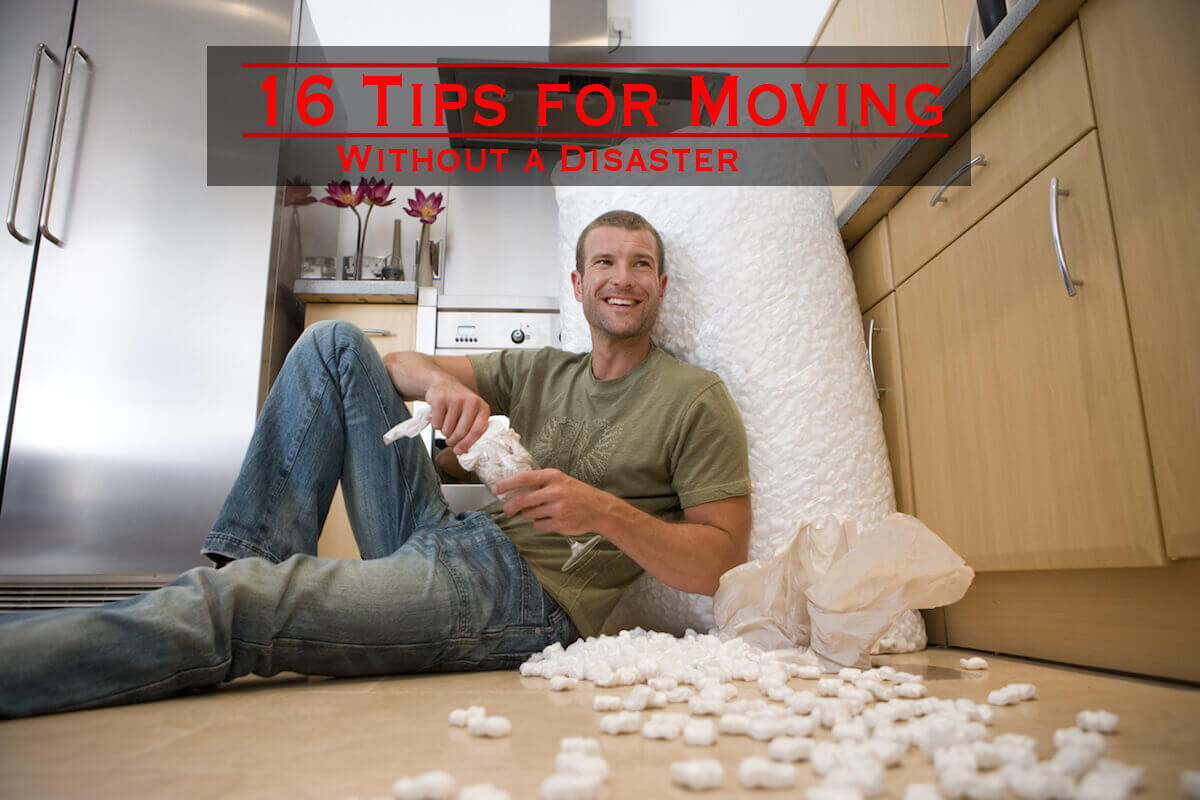 Moving can be a hectic anywhere but check out these tips for easy moves from one Calgary home to another!
We've been thinking about the rise in Calgary's real estate sales this week - which ultimately means more moves - and we've focused on how overwhelming moving in the city can actually be. So, we've put together a list of 17 tips to help you get a head start, and stay organized throughout the process, in order to enjoy your new home faster than you can say "fragile". Enjoy!

1 Get organized early
As much as possible, try to avoid leaving anything until the last minute. Of course, we all need that last minute cup of coffee, especially in Calgary, but unless you have to pack up and leave in a hurry, chances are your Calgary real estate agent will have ensured you have at least 30 days to create an itemized plan that can help you out week by week.

2 Figure out your move strategy
First, determine how you're going to get where you're going. If your move is a short, easy one, perhaps you can ask a few very nice friends with a truck (or find a rental within Calgary). For larger, longer moves, pricing out moving companies is one of the first things you'll want to do. Whether you're moving just down the street or across the country, no one wants to be stuck at the last moment with no way to get from point A to point B on moving day.

3 Keep your movers in the loop
When you add large items (like a piano or that 16th Century, 4-post bed) to your move you need to remember that the movers (whether hired or friends) need to know what to expect when moving day comes. Your mover should be aware of any oversized items as well as access to both real estate properties so they can bring the proper equipment and give you an accurate quote for time and cost.

4 Pick the right transportation for Calgary
We all know our great city fairly spread out but if you're moving a short distance, you may be able to get away with making more than one trip. But if you don't have that luxury, you'll need to make sure you have the right size of truck to cart your belongings in one go. Choosing the right size is particularly important when moving across the city, as making several trips could be a problem, especially in rush-hour. Here is a guideline to determine the size of truck needed:
In general, the contents of bachelor/one-bedroom apartments will fit in a 16' cube truck from your local rental company.
Two to three fully furnished bedrooms will require a 24'-26' truck to ensure your move is completed in one load.
The contents of most houses can be moved in the same 24' truck with one or two trips.
5 Seize the opportunity to purge
Moving is a great chance to organize your belongings and get rid of items you no longer use. If the time of year permits, hold a yard sale or take the time to sort and donate gently worn clothing to any of the great Goodwill locations or thrift stores in Calgary, put furniture up for sale on a site like Craigslist or Kijiji, recycle old magazines and catalogues and shred old personal documents.

6 Put together a packing kit & take inventory
If more than one person is packing, stay organized by establishing a system and recording what is in each box with blank inventory sheets prepared so one person can tackle each area or room. If you're hiring a moving company these sheets will be a great record if anything goes missing. Assign each box a number and record the number on each spreadsheet.

7 Green your move
Moving day can generate a great deal of waste like cardboard, bubble wrap and newspaper. For a more earth-friendly approach, try the newer moving companies in Calgary that offer the use of their plastic, top-fold bins that they drop off early and pick up after your move (they haul the bins from point A to point B as well).
Also, don't forget to use those times you need to bring with you as boxes and stuffing as well. Consider using luggage as another box or old linens to wrap breakables. For items you'll be storing even once you've moved in, opt for the reusable plastic bins you can purchase at many home renovation stores.

8 Find out your Calgary condo rules
Moving into a condo isn't as easy as pulling up to the front door and loading your boxes onto an elevator. Make sure you review the moving policy for each building before showing up with a truck to unload. For example, some condos in Calgary don't allow move-ins on Sunday and you may need to book a service elevator for large items. Needing to book a service elevator and give a security deposit at a price that can range from $100 to $500 depending on your condo rules, isn't that uncommon in our great city.

9 Prepare a moving day kit
Keep one box aside of "essentials" that you'll need on moving day: cleaning supplies, light bulbs, toilet paper, garbage bags, a change of clothes, your toiletry bag, coffee gift cards, etc.

10 Be ready for your movers, whether hired or friends
Whether you have family or professional movers showing up at your door, be ready for them when they arrive. With a moving company, unless you hire packers, be ready and packed before the crew arrives. Scrambling for boxes will delay your move and increase your cost.

11 Protect your valuables and don't mistake belongings for trash
Find a safe place to store your valuables on moving day. Ensure anything that's valuable or breakable if you're using a moving company. And if you're moving a computer, do a quick backup of important files just in case something happens in transit. On the other hand, try to avoid packing anything in garbage bags. These items could end up in a dumpster.

12 Delay deliveries to your new home
If you've made some new purchases, such as a couch or dining room suite, schedule the delivery after you've moved into your new home. That will help you focus your attention on moving day itself and will avoid any congestion between delivery people and the movers.

13 Hook up essential services
Make sure you understand how your Calgary utility bills (gas, water, electricity) will be transferred over to you from a previous owner. Also, arrange to have your phone line, cable and Internetworking if necessary.

14 Find a pet sitter for the day
If you have a pet that could be traumatized by a move, arrange to have them stay somewhere during moving day. If you're hiring movers for a long-distance move, be sure to arrange your pet's safe transport to your new home.

15 Make nice with your new neighbours
When you purchase Calgary real estate, always start off on the right foot by informing your immediate neighbours that you'll be moving in and what kind of moving vehicles you're expecting. Remember to clear your driveway of snow and ice if you're moving in the winter and if the move takes place during a weekday, make sure your truck has plenty of room to park and it isn't blocking anyone's exit. This is essential with Calgary real estate near busy streets otherwise you could slow down your move … increasing your total cost.

16 Treat your movers
Whether hired movers or friends and family, be sure to have food and drinks readily available for everyone. After a long day of moving, your crew will appreciate a cold or hot drink. Remember that these people, even if paid, have helped complete relocate all of your belongings from your old to your new real estate and that a little goes a long way to say thank you.

Hopefully, these tips will help make your move into your new home a smooth and happy transition. Remember that, while purchasing a new home can have its ups and downs, everything is always more fun when you're prepared! Good luck!