A Promising Future for Calgary's Real Estate Market
Posted by Joe Samson on Tuesday, December 17, 2013 at 4:15 PM
By Joe Samson / December 17, 2013
Comment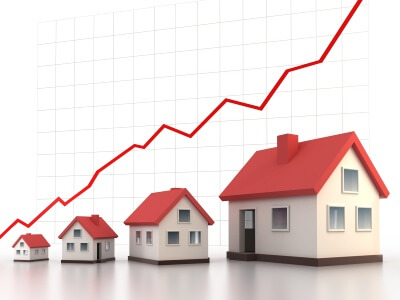 Calgary is a great place to live for a lot of reasons, but one of the main reasons is the real estate market. While the strength of this market may have not been that good after the dip in 2008; things are now changing.
The real estate market in Calgary has DOUBLED the national average for home price growth in just the last year. Believe it or not, prices in this area have risen by over 8.8%! If you want to compare this to other major Canadian areas, they were only up by a little over 4%.
So, if you love living in Calgary and own a home, this means you're living in an area that is sure to be promising if you plan on selling in the future.
Real Estate Values on the Rise in Calgary
The numbers above come from the Canadian Real Estate Association, which does a survey on home pricing index each and every year. This increase of percentages was from just last year, which means the housing market is really taking off all throughout Canada.
But, the increase in Calgary is especially impressive and welcomed by all who live there! Even the MLS® sales in Canada rose by almost 6% just in November alone. Can you imagine what would happen if this increase remains steady? Well, it will most certainly mean a much better housing market for sellers, and that they would have more security when moving in the future.
Sales are expected to increase another 3.5% in the year 2014, so growth should only continue in the market!
The CREA is predicting growth all throughout Canada for the next year in real estate. Not only will the prices of homes continue to rise, the demand will increase as well.To put this in perspective, just this year alone the average sale price for homes in Canada is expected to rise by 5.2% and is expected to rise by another 2.3% in 2014 to around $391,000.
It is expected to be even larger in the coming year, so homeowners may find that their homes are worth a lot more than they were just a few short years ago.
While the increases will vary for each of the biggest markets in Canada; Calgary and Alberta are expected to see the largest changes. Surprisingly, Victoria was not one of the booming real estate markets this year, with Calgary and Edmonton towering over them with increases.
With the strength of the economy growing in Canada, how will this affect you? Do you plan on making a big move or do you think that moving would be a better choice? A lot of people are planning on purchasing homes in the near future, especially since they want to make money on their investments in the future.
If you plan on selling, then it's a great idea to talk to a real estate agent before you do anything major. They will be able to give you advice about the best moves to make and whether or not selling right now is a good choice.
Across Canada, things are expecting to grow steadily, and that can mean making a lot of money. This is especially true if you live in one of the leading areas, including Edmonton, Calgary and even Vancouver!