Alberta's Real Estate Market Leaves Rest of Canada in the Dust
Posted by Joe Samson on Wednesday, May 21, 2014 at 11:51 AM
By Joe Samson / May 21, 2014
Comment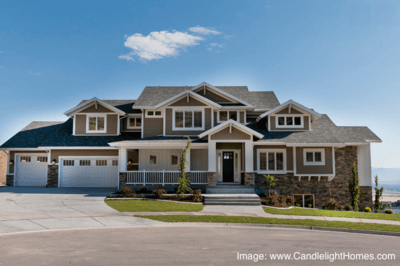 Alberta is a great place to live for many reasons, but one of the biggest reasons is the housing market that is rapidly heating up! While people might have brushed Alberta's housing market off as "sub-par" in the past, this is no longer the case.
Real estate prices in Calgary are steadily increasing with homes on the market, and sellers are enjoying having the advantage over buyers. With a strong economy that is growing every day, Alberta and its housing market are becoming one housing market to keep your eye on. This is especially true since economists predict that the growth will only continue as the economy further strengthens.
Seller's Market in Alberta
If you're wondering exactly what has caused the housing market to heat up, then look to the strong economy. In Alberta, the average growth is double that of the rest of Canada, and it has been that way for more than the past three years!
There are a lot of good-paying job opportunities out there, and people from other provinces as well as the rest of the world have taken notice. Record numbers of migrants have been seen in recent years, and many are looking to buy rather than just rent. As a result, prices of homes have gone higher and the number of homes for sale has decreased considerably.
Residents who work in Alberta enjoy a higher average wage than the rest of Canada, but they also enjoy a lower unemployment rate. This appeals to a lot of people, as they can afford the higher prices of homes when they have great jobs to help pay for them!
Most of the people who are migrating to the area are younger, and they are looking to work in the area and purchase their first home. This crowd of younger migrants should continue to drive the housing market, as they have for many years.
Alberta's Housing Market Future
In 2013 there was a spike of 3.5% in net migration, and that number is set to increase this year and for many future years. As a result, the housing market should remain thriving and be growing. The main worry that residents of Alberta's face are if sales of their commodities decrease. This can result in fewer people moving to the area, and fewer people purchasing homes as a result.
As for now, the housing market in the area is exceptional, and economists see good things well into the future. While other housing markets may slow down through the rest of this year, only strong growth is being predicted for Alberta.
If you are thinking about buying a home in Calgary, then remember that even though things are great right now, there are always risks involved. It's important to consider these before signing on the dotted line, as that will ensure you made the best decision for you.
Although it's difficult to tell whether or not there will be a shift in the lower interest rates and higher wages that Alberta is accustomed to, many economists feel that the housing market will strengthen instead. As a result, investing right now can mean having a home worth more in the future.