Avoid Making a Mess of Your Real Estate Plans
Posted by Joe Samson on Thursday, February 19, 2015 at 7:15 PM
By Joe Samson / February 19, 2015
Comment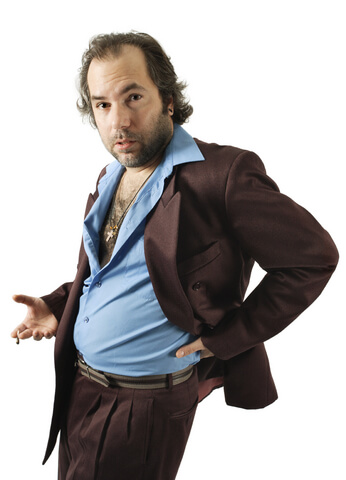 Imagine that you're about to make a huge financial move in your life, which involves selling your home so that you can build or purchase the new home you've always wanted. Many sellers may plan their move so carefully but sometimes they miscalculate the most important step along the the way.
You may decide that you want to rent after your home sells, which will ensure that you don't have to worry about carrying two properties at the same time.
You pat yourself on the back and celebrate the success of your careful planning. Do you think that once you make that decision the hard work is over?
While you've certainly made important decisions, you still have to face the job of hiring a real estate agent that you can trust. This may seem easy, but it's actually something that requires a lot of consideration. After all, this is the person you're relying on to get your home off of the market so that you can move on with the goals that you've set for your future.
Hiring the Wrong REALTOR®
So, what happens if you don't hire the right REALTOR®? Is it something that will dramatically affect your finances or future? Well, that depends. There are a lot of nightmare stories out there, and all of them are unique in their own ways.
Take into account an experience that one woman had with a real estate agent named "Mark". This story will give you an idea of why your choice of real estate agent really matters, and how one bad agent can set you back considerably.
Nancy and her husband hired Mark after they remembered he had worked with a friend of a friend to help sell their home. They didn't do any research because he was already an acquaintance and figured he was successful working for a great company, so he must be good at his job.
Mark came over right away with his assistant to look through the home to get an idea of what they could put it on the market for. During the walk-through, the assistant commented on the home is a bit cluttered, but they offered no other advice in terms of improvements that could be made. Nancy and her husband then signed a one-year contract with him, as he said it was required of all sellers.
The REALTOR® left saying they would be in contact in a few days to discuss a selling price, and Nancy got to work on the house. She decided to get on top of the situation and box up some of that clutter the assistant had mentioned, assuming it would make her home more desirable to buyers.
Fast forward three days later, the agent showed her a few homes similar to hers and discussed what her selling price should be. Unfortunately, this number was lowered than what the couple wanted to sell for, so they decided to start high and see what happened. After all, they could always lower the price later on!
After this meeting, the agent was supposed to come by to take pictures of the home so they could make flyers, but that didn't happen as planned. Missed meetings and lack of feedback made Nancy and her husband nervous, and that was not even the worst part.
The Failed Real Estate Sale
The months quickly passed without any progress being made. The REALTOR® was nowhere near to be found but we still had our house and our hopes were quickly diminishing of every being able to move into our new home.
Almost one year after Nancy and her husband put their home on the market, it was still there, with no buyers in sight. Nancy had almost cleared out her home to make it more appealing to buyers, and her agent wasn't giving her nearly any feedback about the changes she was making.
Not only was he not telling her what to do to make her home look better to buyers (i.e., how to stage it), he was also not sharing with her what potential buyers were saying after they walked through. Nancy felt a HUGE lack of service and suffered a real blow when she found out her friends had sold their home after just a few months on the market.
Why are Others Selling Their Home's Faster?
The home of their friends wasn't as nice as theirs, so how did they sell it so fast? Was it just pure luck or something else? Actually, it was their REALTOR®. The person they hired went above and beyond to make sure they had a great selling experience. Here is a list of what they did for their friends, and what they continue to do for any of their clients:
- Reports of what potential buyers said during walk-throughs.
- Help with home staging.
- Provided packing boxes, tape and other supplies to put away clutter that needed to be hidden.
- Advice on whether or not to paint.
- Advice on which personal items to leave in the home.
- The loan of a moving trailer so moving was less stressful.
- Lists of pricing options for how much they wanted to sell.
- Advice on how pricing could make a sale more complicated.
- Gave feedback after every showing.
- Answered questions as they were asked.
It's easy to see that Nancy's friend had a completely different experience with her REALTOR®; an experience that Nancy and her husband really wanted for themselves. With their contract ending with Mark soon, Nancy and her husband went to go see their friend's REALTOR®, Becky.
While at the office every agent was kind, answered questions and showed courtesy. And, as for Becky, she was absolutely delightful and was actually glad to see them. She answered questions, gave advice and seemed genuinely interested in helping out the couple with their home.
They ended up hiring Becky once their contract with Mark was up, and a little over two months later, their home was under contract. They got all the same amazing services that their friends did, and were extremely glad they made the switch. Becky was working for them because she really did want to see their home sell. She was honest, hard-working and gave really good advice that got their home off the market quickly.
Hopefully, this experience shows you just how important it is to do your homework on the REALTOR® you work with before you sign a contract with them. You need to know that they will be there when you need them, not just when they need you.
Take your time to ask friends and family for recommendations, but also do research online and ask the actual REALTOR® questions in person. Even better - don't let anyone tell you how great they are. Unfortunately, everyone seems to be a little biased towards themselves. Look for signs of what they had done for others in the past. Try to ask for references or READ and VERIFY testimonials from their past clients.
On our website, you will find dozens of testimonials from our past clients for example. It never hurts to look at all of your options, especially if you want to save both time and money.