Bank of Canada Chief Denies There Is A Housing Bubble Coming
Posted by Joe Samson on Thursday, November 21, 2013 at 4:45 PM
By Joe Samson / November 21, 2013
Comment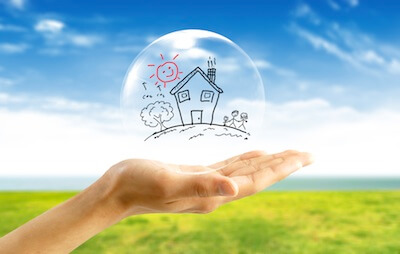 Stephen Poloz, the chief of the Bank of Canada, makes a salient point with his argument that the housing market in Canada is not a bubble.
His comments took place in a speech about his economic outlook on Wednesday in front of the Senate banking committee, which was detailed in a CTV news article. He used this speech as an opportunity to directly respond to indications made by two organizations that the Canadian market was facing increased house prices.
One of these organizations was the Fitch Rating service, which estimated that there had been a rise in house prices by 21 percent. The other was the Organization for Economic Cooperation and Development, which predicted that the Bank of Canada will need to put interest rates up by the end of next year. They made this recommendation in a report that was recently released, saying that this was necessary in order to restrain the housing market.
It is interesting to see what Poloz has to say about the idea of increased house prices and the housing market bubble. As I said, Poloz denies there is a bubble, and in his testimony refutes what the two aforementioned organizations have asserted.
I think he does not accept there is a need to increase interest rates anytime soon because he sees that there are currently no risks in the housing market associated with bubbles that need to be counteracted. He believes that there have been no issues with overbuilding in the housing market. He also makes the point that banks now require new borrowers to have higher credit scores, offsetting the potential for a bubble to emerge.
In regards to the high prices, Poloz said that he finds the housing market was always expensive for as long as he has known it. I think that is a fair opinion to have. For example, he referred to Toronto and Vancouver, saying that expensive housing markets always existed in these cities because they both had high rates of immigration.
Poloz believes that there is no housing market bubble that will suddenly burst and lead to a sharp price drop. He says that this may happen with another major global financial crisis, but will not occur within the current economic climate. He says that the housing market is on the right track and that economic prospects are getting better, which should lead to job creation. Poloz believes that with a "healing" global economy and further US recovery, Canada's economy will start seeing a rise in growth again.
It is worth pointing out that Poloz accepts that there are housing market imbalances as well as significant household debt which may lead to negative ramifications down the track. Despite this,
I believe that overall, the Bank of Canada chief maintains an overwhelmingly positive outlook on the housing market, as he does with the economy. His view on the current housing market situation is that it is improving and proceeding as it should. A soft landing, which will result in a