10 Steps to Finding the Best Real Estate Brokerage
Posted by Joe Samson on Thursday, December 15, 2016 at 2:04 PM
By Joe Samson / December 15, 2016
Comment
...to Work for as a New Agent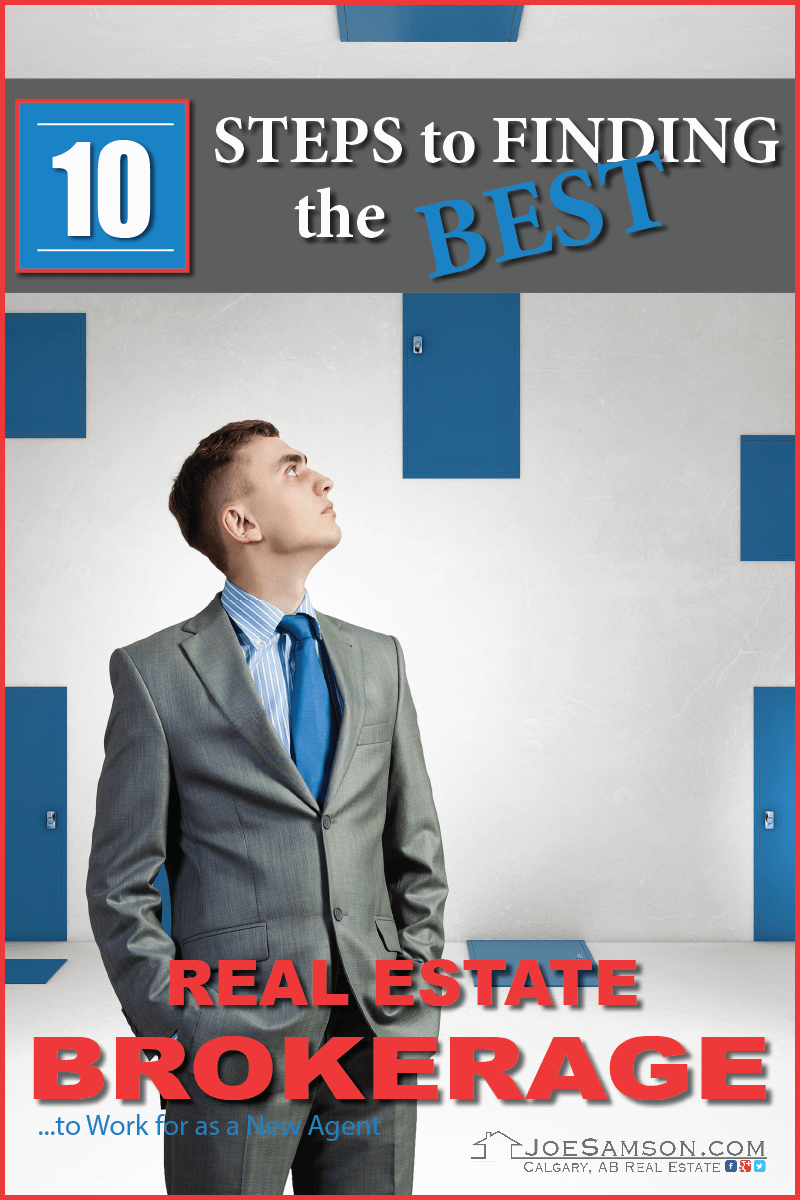 Once you become a real estate agent, one of the most critical decisions that you will need to make is choosing the real estate brokerage that you are going to work for. In Calgary alone, there are over 230 different real estate brokerages registered. While some of the brokerages are more prevailing than others, there are very few of them that excels in many areas.
The real estate office that you decide to work for it is undoubtedly going to have a direct impact on your income and the type of service that you are going to provide to your clients.
Now that I have been in business for over 14 years, I can reflect on things that I have learned as to what matters when choosing a real estate brokerage. After a few failed attempts, I am able to identify some of the characteristics of a remarkable real estate company that is going to contribute to your success as an individual agent.
Are you on your way to become a REALTOR® and recently completed the Real Estate Associate Program (REAP)? Or perhaps you are not overly thrilled about the value that you are getting at your current brokerage? I highly recommend you to take a look at the following areas to learn how to find the best real estate brokerage whose mission is to fortify the success of their real estate agents.
---
It's Not Only About the Money

One of the first questions that typically pops into anyone's mind when searching for a new real estate office is the fees that they will need to pay to the brokerage.
There are many different kinds of real estate business models today. The amount of the fees that a brokerage is going to charge their agents are going to hinge on the type of services and support they are going to provide. Some businesses charge a minimal administration fee every month, but they curb down on the level of assistance that they are willing to offer. And there are also brokerages with well-advertised brand names who might want to sell you on their corporate marketing success (btw… you will be paying for this), yet they may offer little tangible support in return.

More established real estate agents who are carrying out a high number of transactions every month love this arrangement. Relatively speaking, the high monthly fees may sound like a horrendous amount having to pay for the average real estate agent; but if there are zero transaction costs, this type of fee structure makes the most sense for them as their expenses are limited regardless how busy they keep the office staff. Unfortunately, those REALTORS® who are performing below average will also be contributing the same amount to the brokerage.

Many REALTORS® feel attracted to a 100% commission split model that a broker offers. You need to keep in mind that real estate brokerages are in business for a reason, and most certainly they will be collecting from you in another way. A brokerages' income can also arrive from monthly desk fees and transaction fees.
However, the most typical fee arrangements made are the commission splits. Brokers have understood, that if agents do not have to pay a steep office fee until a deal materializes, it helps their agents remain in business long if a dry spell may be upon them. This compensation style is a very common choice for those who are just getting started in real estate.

A combination of commission splits and a modest office fee structure may be the most ideal, win-win solution for both the broker and the agent.
While the brokerage offers a way to ease the agent's financial burden via a generous commission split, they are also receiving a monthly office fee to keep the operation going. With this business model, it is wise of the broker to make an investment in their agent's professional path by providing extra support and training to them. This type of business approach appears to be the most sustainable business model, and it is highly rewarding for both parties.
"Most importantly, look for a commission split model where the brokerage has an invested interest in your success."
---
Professional Training, Coaching & Mentoring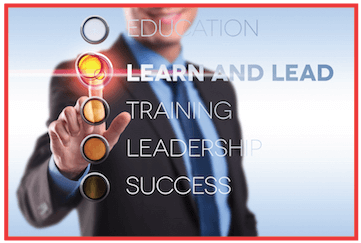 When you have completed your real estate licensing course, you have learned quite a bit about the principles, fundamentals, and real estate law to keep you out of trouble and to protect the best interests of your clients.
The real estate licensing school helped you to learn all the things that you need to know to pass your real estate license exam, but it does little to equip you with the skills that you need to have to sell real estate for a living.
It is also crucial to establish skills about how to prepare a home market evaluation for the first couple of times or to learn how to structure a complex purchase agreement. It takes time to learn the art of negotiations and lots of practice to acquire this skill.
Most new agents need training in these areas, and they need to have available support in the early stages of receiving their real estate license. Seasoned REALTORS® equally need to have access to training about the fast-changing world of technology and to learn more new ways to bring value to clients.
Real estate companies should have different types of formal training programs and an organized process to coach new agents entering the profession.
Continuous professional development is the foundation for a prosperous real estate career. When considering future brokerages to hang your hat at, be sure to ask the broker to provide you with a description of their training program.
The owners of any real estate brokerage should build the company on the pillars of SUPPORT, INNOVATION, and CULTURE. Every week, the managers and staff conduct professional development classes about changes in the industry and advancements in technology.
In addition to in-house training, successful real estate offices should be reaching out to leading industry experts whom they regularly invite to train their associates about fresh marketing ideas, negotiation skills and ways to provide a superior customer service experience.
For new agents, it's important to provide access to training courses to help beginners to advance to the next level. Above and beyond the in-house classes, the brokerage has an extensive collection of training videos recorded in-house that is accessible from the comfort of your home.
---
Innovation & Technology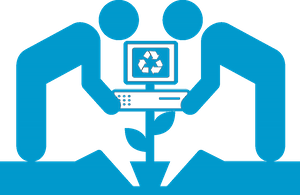 Technology has changed the face of real estate forever. It may be tough for anyone to search for a home and not to start their quest on the internet.
Along with searching for homes online, many other technological advancements are being seen in the real estate industry. In a fast phased world, real estate brokerages need to better leverage technology to remain competitive, and they need to get their agents onboard.
Flourishing brokerages understand the importance of running a business efficiently, and they have learned to adapt to cater to the expectations of their agents and clients. A good looking website is no longer considered to be a technological advancement. A site that not only lures new customers but also serves as a central communication hub for the brokerage is considered an invaluable asset.
The second pillar on which a top real estate office should be built on is Innovation. The majority of real estate brokerages profoundly rely on third-party solutions, while leading brokerages recognize that they need to invest in technology to create their personal in-house system to manage communication between REALTORS® and Managers.
Traditional brokerages hold regular meetings at their offices. In-person meetings mean that they need to have a large enough space to fit everyone and it would require a considerate amount of travel time back and forth to attend the meeting. Leading real estate companies have this figured out by conducting an online virtual office meeting for their agents to participate from the comfort of their homes or personal office space.
Attendees can interact with each other via a live chat box helping to pitch a listing or to ask a question. This tool is also often used to live-stream professional development classes so that agents have the ability to learn at their convenience.
When you are trying to decide which brokerage would be the best to join, keep an eye out for businesses that invest in technology. The goal of every real estate brokerage should be to make it easy for REALTORS® to run their business by providing access to leading-edge resources and tools.
"The goal of every real estate brokerage should be to make it easy for REALTORS® to run their business..."
---
Easy Access to Broker Advice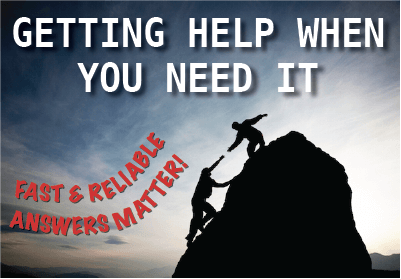 Having easy access to your broker for advice is probably one of the most important crutches that you can rely on when getting started as a new agent.
When you are new in the business, most likely you are going to have a ton of questions to ask your broker.
One of the most common challenges at many brokerages is the level of experience that a broker can bring to the table. In addition to receiving great advice, a timely response from your broker is a reasonable expectation.
When you are negotiating an offer, timing is always of the essence. A delayed response to your question could jeopardize your entire deal, ruin a relationship with your client and ultimately end up costing you thousands of dollars.
A well-run real estate office is going to have several layers of assurance to provide sufficient coverage to answer a REALTOR®'s question. More often than not, brokers are spread too thin and are expected to juggle too many things on any given day.
In the case of a larger company, you should keep in consideration the number of agents the broker needs to manage and consider asking yourself the question if he is going to have adequate time to look after you.
Another crucial fact to watch out for is whether the broker himself is actively selling real estate? A broker who is also spending time with his own clients can result in a conflicting situation. The broker not only competes with his own agents, but he is also competing against the time that is available to serve his agents properly.
One of the best ways to confirm whether a broker/manager is going to respond quickly is by asking a couple of agents who are already working at that brokerage.
---
Administrative & Marketing Support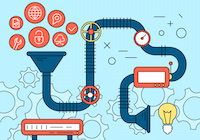 Some real estate offices offer á la carte services to their agents. It can include anything from taking care of processing all of the paperwork to initiating certain marketing procedures. While this model may sound tempting to jump all over, it forces the agent to conform to an existing system and to pay a higher fee to the brokerage.
At the other end of the spectrum, you can also find real estate brokerages who offer almost no services other than meeting the minimum requirement. In this model, you literally get what you pay for.
As you can see, there is a vast array of differences in how a real estate office is managed. Getting authentic feedback from other agents of a brokerage that you are thinking of joining is also a wise move to make. Interviewing several agents at that brokerage should reveal how well the staff is doing with respect to responding to the agent's needs.
---
Convenient Access & State of the Art Facilities
Although more and more business is handled at our home offices, most likely we want to keep things professionals and we still require a place to meet clients at. Making it convenient for your clients to meet with you, it can certainly further strengthen the relationship.
Other than the looks of the office, you should also make sure that you will have a workstation to access when you stop by the office. A low number of computers may not be enough to handle the number of REALTORS® wanting to use the computers. Are the meeting rooms readily available? If the rooms are regularly overbooked, it can be a challenge trying to conform to a client's schedule. Do you have after hour access and freely available parking for you and your clients?
Some of these points may seem quite insignificant at first, but as you get more established, a convenient meeting place or a nearby drop-off location for a mail can save you countless hours of driving time and prevents you from commuting from one end of the city to the other.
---
Financial Stability of the Brokerage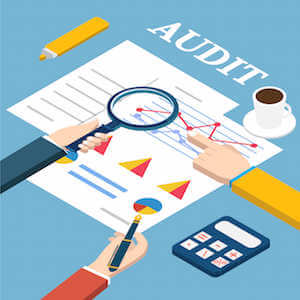 Under normal circumstances, this question should not even be necessary to discuss. However, it is critical to highlight that a real estate brokerage has the same potential to be mismanaged just like any other business in another industry.
Being associated with a real estate firm that's thriving can bring you credibility, yet on the flip side of the coin, a brokerage with skeletons in their closet can tarnish your reputation overnight.
Furthermore to putting a dent in your reputation, not receiving your hard earned commissions can be just as devastating. Unfortunately, it has already happened in the past, and most likely there will be other brokerages in the future who are going to decide to throw in the towel. And when they do, your commission cheques are probably going to be on the line.
Most likely this is going to be the most challenging question to get answers to before you decide on what brokerage to join. Even if you had access to financial documents of the company, you would need to be an expert to scrutinize the financial records of the brokerage. Going with a large, well-known brokerage, on its own, it won't entirely guarantee that they are financially sound.
One of the most prominent ways that you can get an idea of whether the business is going anywhere is by learning about their past and by looking for signs that they are making investments in their future.
"A good, solid business will be able to grow, even in the midsts of an economic downturn."
---
Brand Prominence
A real estate brokerage with a large market share is always a good sign which is going to help agents to attract more clients. When the brokerage's brand is well recognized and is seen all over the place, it can create established credibility among most customers.
Part of investing in the agent's future is seeing the brokerage to spend a significant amount of capital towards institutional advertisement. Advertising mediums of a brokerage should include a dominant presence, both offline and online.
---
Company Culture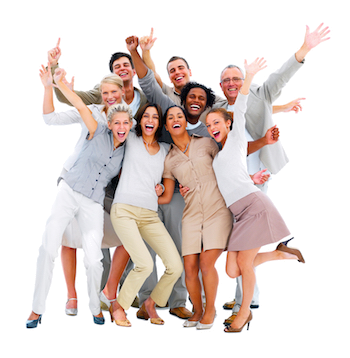 The real estate industry tends to present a lot of lone wolves as REALTORS® do their work independently most of the time. This is especially true in an increasingly virtual world where interaction with others is becoming more distant. Developing a sense of community and belonging to a social environment within the workplace is becoming more challenging every day.
We work long hours and finding ways to connect with colleagues is an important factor to ponder on. A well-balanced culture that develops interpersonal relationships can make a significant difference in the level of job satisfaction and enjoyment. It doesn't matter how much money you are making if you are feeling alone all the time.
Look for an environment where social activities are happening many times during the year and supported by management. Going beyond having fun, try to get a sense of the agent to agent support. You are going to find that many agents are happy to help others and it truly creates unity among them.
---
Team Concept to Grow Your Business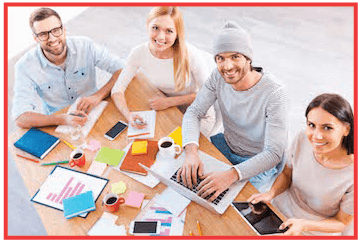 Agents working in teams is becoming more popular these days. It provides additional benefits to the seller as to having multiple people trying to sell their home. It also gives peace of mind to the selling agent knowing that they have proper representation of the seller all the time, even when they need to take a day off.
In a smaller brokerage, it can be difficult for a team leader to find agents who are interested in working on a team. The higher the number of agents you have at a real estate brokerage, the easier it is going to be for you to find people who could become a great team member.
When searching for a real estate brokerage with plans to expand in the future, this can be a significant element to keep in mind.
---
Final Thoughts on Choosing the Best Brokerage to Work for
Take plenty of time to research brokerages before making a decision. The time that you are going to invest in researching the best brokerage to work for will pay off in the long run.
While it is relatively straightforward to jump from one company to another, it could be a costly move to do in the future as you will need to rebrand all of the marketing pieces. Transferring listing agreements over to another brokerage are also time-consuming and extremely inconvenient having to explain it to your client.
Selecting the right brokerage to work for will have an immense impact on your success. Whatever you do, be sure not to choose a brokerage simply based on commission splits. Don't forget about broker support and availability, training systems, brand awareness, team environment, innovation and the looks of the facility.
---
Additional Tips & Resources
- According to Top Real Estate Agents
Bill Gassett - Westborough, MA REALTOR
®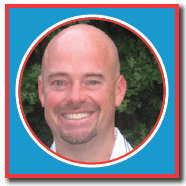 Bill Gassett, a top real estate agent based in Westborough Mass, shared his views on how to pick a real estate company to work for. Here is what Bill told me: "Joe thanks for the opportunity to share my thoughts with your readers. Taking the time to select the right brokerage to work for is important. An agent should plan on interviewing at least three companies before making their decision.
There is so much that goes into picking the right real estate company. Selecting the right fit often boils down to what the individual agent has for goals. In other words, what is most important. Is it the best commission structure?
Does the commission structure change as I make more sales? Is there a 100% commission plan? Do I pick the company with the largest market share? Is it the company that provides the best training? Does the company teach me things on an ongoing basis? How far is the company located at my home?
These are just a sample of a few things a new agent should be thinking about. An agent should have a good understanding of up-front what is most important to them starting out as a new agent. Training often is one of the top considerations as you can't expect to be any good if you don't learn from the get-go.
As an agent progresses, their income could become front and centre as the most important aspect of their business. Sometimes it is a blending of all of these things that can lead an agent for choosing one company over the next.
---
Tyler Zey - Easy Agent Pro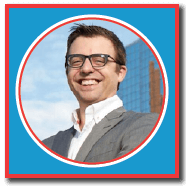 Tyler Zey, content and marketing manager at easyagentpro.com added: When it comes to choosing the perfect real estate brokerage for you, the first step is deciding what you want and need out of the company.
There are a couple things agents should consider when deciding on which broker to work with to ensure they're making the best choice for both their personal business style and long-term career.
First of all, you need to determine your goals and what you'll need to accomplish them.
Secondly, there's a lot more to it than commission splits.
If a brokerage offers few resources to agents, they will probably take less of a commission split. However, if you just got your license and are ready to start your career, you might need access to a few things.
Do you need an office? What about tech support? How about an assistant or advertising?
These are all incredibly valuable services that you're likely to have to financially invest in any way if you don't already have access to them.
Other factors to consider can include the size of the company and the brand presence.
Going with a well-known brokerage has some obvious perks, but you'll also be likely working with a large company, and this can be difficult if you'd rather be with a smaller group.
Do your research and weigh the pros and cons.
It is possible that you'll end up changing brokers at some point in your career before you find the perfect one.
Or, that your goals will change and so will the kind of real estate company you want to work for.
And that is entirely okay.
At the end of the day, you are your own business.
You'll most likely be able to choose a broker once you have a solid idea of your goals as an agent. If you aren't exactly sure what you're hoping to do, then it's probably worth it to choose a brokerage with a mentoring program and training opportunities.
Either way, knowing what you want and what you can bring to the table will make choosing your first brokerage all the more successful.
---
Paul Sian - Anderson Township, OH REALTOR
®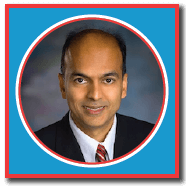 When looking for a real estate brokerage to join you should be looking to see what types of technology they offer to help agents do their jobs and at what cost they charge the agents.
Does the brokerage have access to the right marketing and workflow tools that will help you excel in your career or are they instead expecting you to figure out and pay for your own tools?
While some tools you should be exploring on your own, as a new agent it is best to try what is available at a low cost since it will take time for you to figure out what works for your situation.
Not every marketing tool will work for every agent and therefore it 's nice to be able to have a full selection of tools already paid for and available to you. So when you talk to different brokers make sure to get a look at the tools they offer so you understand what it is they are offering and be sure to find out what your commission splits and monthly fees may be so you can compare broker technology offerings based on their cost to use them.
All agents should be looking at workflow tools that the brokerages provide as well. How is the brokerage handling all your files? Do they allow you to use a digital signature platform to sign documents?
While your clients may or may not want to digitally sign a document your ability to have your broker digitally sign documents for you can save you a lot of travel time. Is the broker using online appointment setting tools or are they requiring phone calls to a call centre for showing appointments? As you become more successful in your real estate career, you will realize the time-saving tools help you get more done than if you did not have them.
Another thing to look at regarding broker offerings is what types of training is offered? Does the broker not only provide the latest and greatest in marketing and workflow technology but do they also train you to use it? Is the broker investing in training to help agent boost their selling skills?
Whether you are a new agent or a seasoned agent getting training to improve your skills not only helps you to do your job better but also lets your clients know you are serious about helping them by knowing everything that there is to know about real estate.
Anderson Township, Ohio REALTOR® Paul Sian has been licensed for over 12 years. Paul is currently licensed in the states of Ohio and Kentucky and helps clients with the selling and buying of homes.
---
Conor MacEvilly - Seattle, WA REALTOR
®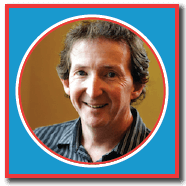 As the joke goes, most managing brokers will determine if an agent is a good fit for their brokerage by holding a mirror in front of the agent's mouth. The agent, however, should be a lot more selective when making their choice as to which brokerage to join.
Selecting the right brokerage that fits and compliments an agent's individual needs and style is important. A lot will depend on how experienced the agent is. The newer agent will need a lot of hand-holding and training. The more experienced agent, however, can choose between joining a full service / big name brokerage or opt for the more self-reliant/virtual brokerage model.
As Conor MacEvilly, a REALTOR® who works in the Seattle real estate market says: The ideal model in my opinion -is a combination of the two (the type I'm with): get to work from home but there's a bricks and mortar office if I need it (but rarely do), excellent advice a phone call away plus big brokerage name recognition but without the overheads that most big brokerages extract from agents each month.
As for deciding which company to join, you should research them just for your clients research you… go for coffee with a couple of different agents who work there or corner them at open houses, sit down with the managing broker for the particular office you are considering joining…are they a good fit or just a hype merchant? What is their fee structure? Are you paying a lot every month for that fancy reception area and meeting rooms but will rarely use those facilities?
What training do they provide and how can they help you grow your business? To be honest, 95% of the time it's up to you to grow your own business and no brokerage has a box of patented, career changing, trade secrets that they will share with you the minute you sign up with them. And don't forget to ask what happens to any active listings you have, if in the future, you decide to move to a different company.
There's room for all different types of brokerages but more and more agents these days are asking "what exactly am I getting for my hard earned money?" Better to find out before you sign on the dotted line with another brokerage. At the same time, it is not a good idea to choose a brokerage solely on their fee structure. At my first brokerage, they hid the photocopier paper. I didn't stay very long but did I learn how to research and select my 2nd brokerage. I'm still at my 2nd brokerage.
---
Chris and Karen Highland - Frederick, MD REALTOR
®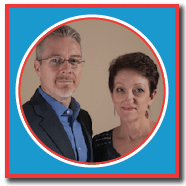 The Brokerage of My Dreams
The brokerage model hasn't been adequately challenged since 1906. There is still a semi-adversarial relationship between the broker and the agent competing for a bigger piece of the pie. It's a very good time to consider a paradigm shift in the broker/agent dynamic.
Support
The ideal brokerage would first provide effective self-assessment of your skills and temperament so that you can be most effective in your strengths and also know which areas you need to seek assistance or outsourcing.
This dream brokerage would diminish the competing interests of the broker as well as the other agents thereby creating a collaborative environment in which many more can thrive. A "1099" or competitive self-employed environment is one of the most cut-throat in which to succeed.
The broker should provide clear strategies, whether online or off, to develop massive lead generation and conversion machines. A brokerage should encourage and provide training in business development as well as in technical and legal matters regarding real estate. A team approach and/or agent equity may be effective in minimizing competing interests.
Many agents are led to believe the brand is a strong motivator for consumers to work with you. The truth, as I see it, is that YOU make the brand. In today's marketplace, most often consumers are drawn to you, because of your reputation as an agent and/or the information you provide to them. (websites, blogs, community information, listings, etc.)
These resources are available to all, without the need for a big brand. Never lose sight of the fact that YOU are the brand. People work with you because they know You, as You, and trust You.
Professionalism
Look for direct access to either an experienced, ethical broker or manager, for necessary consultations. Affiliation with a company that has a tarnished reputation will certainly diminish your brand.
On that note, a brokerage should allow and support you in co-branding, developing your own brand alongside the company, should you ever leave. Lacking this, you are essentially building someone else's equity at your own expense. To use our own marketing language, it's like renting instead of buying.
Compensation
Equitable commission splits are more a function of the services being provided. For example, if the broker is the rainmaker and you are focused on serving the client and closing the transaction, then that merits a greater portion of the commission. Otherwise, if you as the agent are developing your own business, you should get a bigger piece, as you are laying out the resources to acquire the business.
The ideal brokerage would provide effective retirement options, so agents aren't only as good as their last deal. After 25 years in the industry, we believe we've found that dream brokerage.
Chris and Karen Highland is a residential real estate team in Central Maryland. Karen handles internet marketing and social media, while Chris is also a Regional Leader with eXp Realty Maryland. They are both excited about the tools and collaborative environment they have found at eXp Realty. You can find Karen and Chris at Frederick Maryland Real Estate.
---
Lynn Pineda - Coral Springs, FL REALTOR
®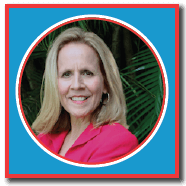 Lynn Pineda is a top real estate agent in Coral Springs, FL. Here is what Lynn commented - What an important question that Joe has tackled and I'm happy to provide some of my own tips to help.
While ultimately we, as Real Estate Agents are our own business and we are the "front of the store" so to speak, yet it still can be a huge benefit to have a solid, win-win Brokerage behind us - strength behind our business - it's not done alone.
So just how do you go about selecting the right Brokerage? First, you must know what it is you want and expect from the Brokerage that you decide to be a part of for your Real Estate business and what Brokerage is in tune with your principles?
Do your homework. Ask people. Research online; you're lucky, that in this day and age the internet is at your disposal for discovering all you need to know. You don't have to go to the library to check out a book. Thank goodness for that! Find out what others are saying about the Brokerage. Are they in line with your beliefs?
You want to know that the Brokerage has a good level of support staff with a Broker and/or Team Leader that is accessible. Having an office where you can get the help of more experienced Agents who aren't afraid of telling you too much is a real plus too!
If you need to learn about Real Estate, make sure that the brokerage offers a high level of structured training. Ask what the training looks like. Ask to see a training schedule. You want to see a monthly format. Know what to expect.
Even if you've been in business for a long time, a Brokerage with an incredible training system may be just what you need to take your business to the next level. Being educated is perhaps one of the most critical aspects of choosing the Brokerage as this is what will contribute to making your business strive.
And of course, you want to know how much money you'll get to keep in your own pockets after all the office fees and Brokerage portions are deducted. You are in business and your income matters. What about any sharing of the profits for you now and your retirement - wouldn't that be nice?!
You'll want to hear about the whole picture that the Brokerage offers. Choose wisely.