Buyers Struggling to Overcome Tightening Mortgage Lending Rules
Posted by Joe Samson on Thursday, March 20, 2014 at 12:29 PM
By Joe Samson / March 20, 2014
Comment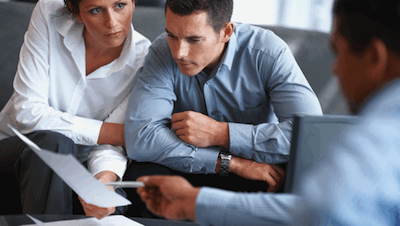 You want to purchase a home in Calgary, so you save up as much as you can, pre-qualify for a mortgage, and wait until you have enough money.
A couple of years go by, and you're finally ready to make big moves and become a homeowner. But, what you find is that you no longer qualify for the mortgage that you did just a couple of years ago. What is going on? Why can't you qualify for purchasing a home, even though you have the cash for a down payment? The answer lies in the lending rules that the federal government has recently been tightening.
Changing Mortgage Rules for Home Buyers
Ever since the housing market crashed in the United States and other countries several years ago, there have been a lot of changes to the mortgage lending rules in Canada. In fact, there have been at least four changes to the rules since 2008, and those are making it increasingly difficult for buyers to get the home that they want.
Why are these changes taking place? Because the government wants to make it more difficult for people to take on a lot of debt that could result in future bankruptcies or foreclosures. So, if you're looking to buy a home, you better get ready to scrape up some more money or find a home that's less expensive.
What might be surprising to learn is that about 1 out of every 10 home buyers who qualified for a mortgage just a couple of years ago no longer qualify. This means that you're certainly not alone if you're being denied the loan that you want, and those other buyers are just as frustrated. Those denied are trying to determine what they can do to get the money they need for not only the mortgage and down payment but also the insurance that is required.
Most people are having to wait around 3.5 more years to buy a home just because the rules keep constricting. Unfortunately, this is having a significant impact on their ability to buy, especially since home pricing continues to rise, especially in our city in Calgary.
Finding a way to Buy
One of the biggest rule changes occurred in 2012, and it ended mortgages that didn't require any money down. Another was the amortization period shortening from 30 years to 25, which made people shell out more money each month for higher mortgage payments.
What can you do if you still really want to buy a house? Well, you can still buy and put as little as 5% down, but if you do that you will have to buy insurance from Canada Mortgage and Housing Corp, and that could be expensive. In fact, if you put anything less than 20% down, that insurance is going to be absolutely required.
Another popular option is to look to your parents to see if they can hand over some cash for a down payment. For a lot of people, this is not an option, but it's worth looking into if you think your family can help out. You can also look at a townhouse instead of a single-family home, and live in areas other than downtown, which can be very expensive.