Buying and Selling a Home at the Same Time?
Posted by Joe Samson on Tuesday, December 31, 2013 at 3:54 PM
By Joe Samson / December 31, 2013
Comment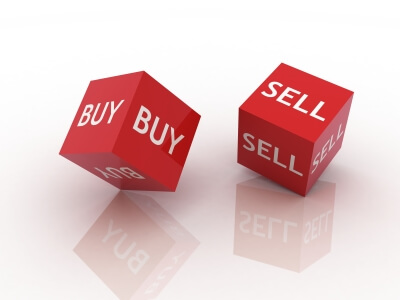 If you're planning on selling a home so that you can move, then it's crucial to make the right decisions to avoid major financial stress in your life.
What happens if you don't? Well, you could end up not being approved for the home that you want, could have to rent out your previous home or might even be stuck paying for two mortgages or even lose your down payment and face legal actions against you.
Fortunately, there is a way to sell a home and buy one simultaneously, and it doesn't require magic! There is a way to qualify for a home by paying off one house and using your net proceeds to purchase another.
Steps to Buying and Selling the Easy Way
Okay, so how do you avoid being in a tough situation when you are considering moving? The first step is to hire a real estate agent in Calgary. This will put you on the right track towards getting what you want without ending up putting too much on your plate.
1. Hire a Real Estate Agent
By using a REALTOR® you will have a lot more knowledge about the entire process. They will also be able to help you with buying as well as selling so everything goes as smoothly as possible. Their help can mean a smooth transition for you without a lot of questions as to whether or not you're doing the right things.
It's important to ask them as many questions as you have, or else you could find yourself pretty confused with the process.
There are a lot of things that have to be kept in check, and every situation is different. For example, what if you wanted to sell your home and purchase a new one that's worth a lot more?
Well, your real estate agent could determine what your existing home is worth, how much you would net from the sale, and then if that would be enough for the down payment on the home that you wanted. They can even give you advice about whether or not renting your existing home is a good plan.
2. Lender Pre-Approval
A Mortgage pre-approval is definitely something you should get! Just make sure the lender looks at your situation without your current home is a liability. This will ensure that you have a rough idea of what the numbers will be like in the event you do find a home to purchase after you sell.
You can even ask the lender to consider what the numbers would be with the money you get from the sale of your home.
Most importantly, make sure that you are qualified to carry two properties at the same time.
If you end up submitting an offer on a new home and you haven't sold your existing home yet, then your entire downpayment can be in jeopardy and the seller could also seek damages for an unfulfilled contract as they may have consequences on their own due to a collapsed sale.
Rent Our Your Existing Home
Although this sounds a like a great idea, it's the bank who will need to determine whether the rent that you receive from the home is going to be sufficient in addition to your main source of income to carry two mortgages.
The catch here is that the bank is going to be very conservative with their numbers and they are only going to credit your income by about 50% of the rental money that you receive.
3. Contract Contingencies
Your real estate agent will be able to help you create a contingency offer. This is important because it ensures that one property has to be sold in order for the other to be purchased. After that, you have to make sure you get loan approval from your lender within the condition time after filling out your real estate contract (usually 7-10 days).
Then you can have your agent release your contingency at the same time the buyer of your home releases theirs! This will ensure that you don't put yourself at risk and are able to go through the buying and selling processes more smoothly.