Calgary Becomes Canada's Best City! Sorry Ottawa...
Posted by Joe Samson on Friday, March 22, 2013 at 10:24 AM
By Joe Samson / March 22, 2013
Comment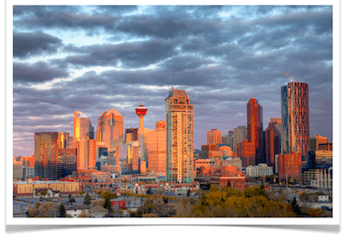 Alberta is becoming the best province for Canadians to work, live and have a family. The unemployment is low and the annual income is high, which has helped many cities come out on top and has improved the Calgary housing market as well.

Calgary is now one of the top ranking cities in the annual rankings on the communities in the country. It is number one for the best overall city, the best place to raise children and best large city according to MoneySense Magazine. This takes Ottawa from the top spot.

Ottawa, the capital, had been the number one place to be for three years in a row previously, but this time it only ranks number six on the list.

This is good news for Calgary real estate as more people look to buy their home there. Part of the boost has come from Alberta's energy sector, which is constantly thriving and developing.

Managing Editor of MoneySense Magazine, Mark Brown, informed Canada AM that "A lot of these other cities, the underlying numbers have not really changed. By Alberta is so strong, it's pushing those cities [in Alberta] up above everyone else."

Calgary has a young and vibrant community, which helps to create more boost for home sales in Calgary.

Top 10 overall cities:
1. Calgary
2. St. Albert, AB
3. Burlington, Ont.
4. Strathcona County, AB
5. Oakville, Ont.
6. Ottawa
7. Saanich, B.C.
8. Lacombe, AB
9. Lethbridge, AB
10. Newmarket, AB

Alberta is also the number one place to be for the smaller cities. The top three spots in the rankings were scooped up by smaller towns which are located within one hour driving time of Edmonton.

Top 10 small cities
1. St. Albert, AB
2. Strathcona County, AB
3. Lacombe, AB
4. Newmarket, Ont.
5. Halton Hills, Ont.
6. Stratford, Ont.
7. Boucherville, Que.
8. North Vancouver, B.C.
9. Milton, Ont.
10. Canmore, AB

However, Ontario still holds the top spot for the mid-sized cities – those with a population of between 100,000 and 400,000 – with Alberta only making one appearance.

According to Brown, it makes sense that Burlington and Oakville have the top two spots respectively. They are very close to Toronto and the border to the US, making travel perfect.

Brown added: "It's great for weather and it has a lot going for it. You're on the lake and later in the afternoon if you want to go on a hike you can go out to the Bruce Trail. It's just around the corner."

Toronto is number seven on the list of large cities and 28 overall, even though it is the most populated city in Canada. The city that is the second most populated, Montreal, is number 134 overall but didn't make the list on the top 10 large cities.

Top 10 large cities
1. Calgary
2. Ottawa
3. Edmonton
4. London, Ont.
5. Winnipeg
6. Halifax
7. Toronto
8. Mississauga, Ont.
9. Québec
10. Vancouver

All the rankings are based on a number of factors, including the health care, crime, weather, culture, taxation, housing, commuting, demographics, amenities and wealth.

Demographics and wealth have the most weighing, and then the commuting, housing and weather, which makes the Calgary real estate important.

This has been the first year that the overall and population ranking has been added and also a category for the best place for new immigrants; where Burlington, Ontario was number one. There are also new categories for the best place to retire and the best place to raise a child.