Calgary Farmer's Markets - Buy Local
Posted by Joe Samson on Tuesday, August 31, 2010 at 11:46 AM
By Joe Samson / August 31, 2010
Comment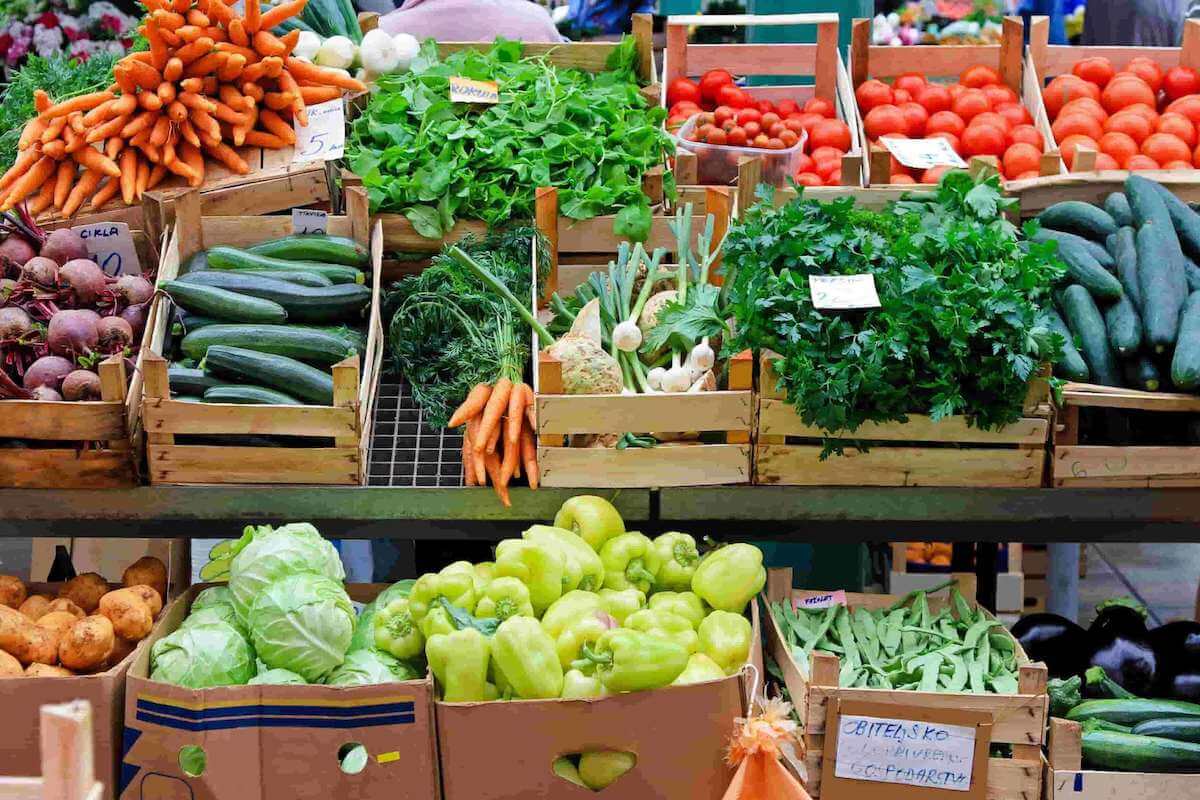 At this time of year we turn our attention to getting the kids ready for school and preparing for the cooler months, and sometimes outdoor activities, like going to the Farmer's Market, fall by the wayside. Local farmers are celebrating a bountiful harvest this year and there is no shortage of great products being offered at the local markets, in and around Calgary. Not only are you getting fresh, good quality produce and baked goods, but when you buy their wares, you're supporting local food producers. Everybody wins.
Here is a handy list of some of the excellent farmer's markets in the area:
Hillhurst Sunnyside Farmer's Market
Location: Hillhurst Sunnyside Community Centre, 1320 5 Ave. NW
Season: June 2 to October 7 - Wednesdays from 3:30 to 7 p.m.
The Hillhurst Market caters mainly to local farmers, cooks and craftspeople, and has a high percentage of organic foods. There is always something going on at Hillhurst with their many themed days including Salsa Tasting, Kids Day and concerts by local musicians.
Blackfoot Farmer's Market
Location: 5600-1100 Street SE
Season: May 21 to October 31 - Friday and Saturday from 8 a.m. to 5 p.m. & Sundays from 10 a.m. to 4 p.m.
This weekend market offers local produce, arts and crafts, antiques and even a 1950s carousel available for free rides (donations go to the Alberta Children's Hospital).
Crossroads Market
Location: 1235 26 Avenue SE
Season: Friday through Sunday from 9 a.m. to 5 p.m. year-round.
This 10,000 square ft. indoor market features 150 vendors selling fresh produce, baked bread, cheese, eggs and meat. Although in a different location, the Crossroads Market has been operating since 1987.
Calgary Farmer's Market
Location: H6, 4421 Quesnay Wood Dr. SW in the Currie Barracks
Season: Friday & Saturday from 9 a.m. to 5 p.m., and Sunday from 9 a.m. to 4 p.m. - year-round
This year-round farmer's market offers 80 vendors with goods ranging from produce from BC and Alberta, artisans, to prepared foods, and handcrafted furniture. In February, the market will be relocating to the Blackfoot Centre at 510 77 Avenue SE.
South Calgary Farmer's Market
Location: Grey Eagle Casino on 3777 Grey Eagle Drive
Season: June 17 to September 30 - Thursdays from 3:30 to 7 p.m.
This market is brimming with fresh goodies from local food producers that includes fresh produce, freshly baked bread, pies, meat pies, lasagna, sausages, perogies, soups, and the list goes on, and on. This is also a great spot for handmade jewelry, pottery and various craft items.
Kingsland Farmer's Market
Location: 7711 Macleod Trail South
Season: Wednesday to Friday from 12 to 6:30 p.m., and Saturday from 9 a.m. to 3 p.m. - year-round
The Kingsland Market utilizes an outdoor location during the summer months and moves indoors in the fall. They feature over 50 local vendors, with the goal of supporting local food communities.
I don't know about you, but I'm getting hungry just thinking about all these great markets. So grab your reusable shopping bags and go support your local farmer.