Calgary House Fires Bring Worry in the Winter
Posted by Joe Samson on Monday, December 9, 2013 at 4:24 PM
By Joe Samson / December 9, 2013
Comment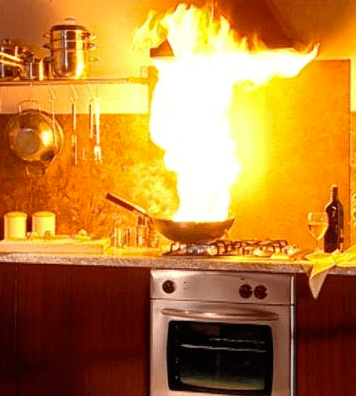 The weather has been getting colder and colder as winter approaches, and that means more people are starting to heat their homes. Unfortunately, this also means that the risk of house fires is increasing.
In order to create more awareness of how these fires start, it's important for people to know what's starting them!
The Alberta Fire Commissioner did a report last year that determined the biggest causes of house fires were: smoking, arson and cooking in the 2011-2012 time period.
Deadly House Fires in Alberta
So far this year, Alberta has lost four women to house fires. These were caused by various things, including a cooking fire and not getting rid of smoking materials properly, although one cause was undetermined.
Do you know how to avoid a kitchen fire in your home? A lot of people don't, and that is why the Calgary Fire Departments are urging people to learn more about them. Start increasing your safety by creating a home fire safety checklist!
The first on this list should be to check your appliance electrical cords to see if they are cracked, broken down or worn out. If they are, then look into replacing them, as the spark from broken wires can easily cause a fire.
Next on the checklist is to make sure you NEVER leave your cooking unattended. This is just asking for an accident to happen, especially if you have an open flame nearby.
Another part of the list is to unplug countertop appliances when you aren't using them, which is something a lot of people don't do. Also, do you have curtains or washcloths placed near your stove?
Take them away from the area so they don't increase the risk of fire. You should also make sure you have a fire extinguisher in or near the kitchen to use in case a fire does start.
Fire Prevention Efforts in Calgary
The Calgary Fire department said that fires in individual's homes have been on the decline for the past five years, and that's mainly due to more people learning about how to prevent fires in their own homes. In fact, fires have actually declined around 24% over the last five years, which means thousands of homes and people were saved.
One thing they have been doing is urging residents to stop smoking in bed, they have also warned to keep lighters and matches away from children and extinguish cigarettes in the appropriate manner (not in planters or mulch).
A lot of everyday people often don't realize what type of risk they are putting themselves and their families at just by smoking in the home, but the efforts of the fire department to educate the public are helping.
If you are interested in using the official home fire safety checklist from the Calgary Fire Department, you can easily get it online! It's available at www.calgary.ca and is readily available for download by anyone who needs it.
If you don't have a safety plan in place and want to see how safe your home is, then this is worth printing out. You might be surprised to find what corrections you can make for a safer space.