Calgary International Children's Festival
Posted by Joe Samson on Tuesday, May 19, 2015 at 6:53 PM
By Joe Samson / May 19, 2015
Comment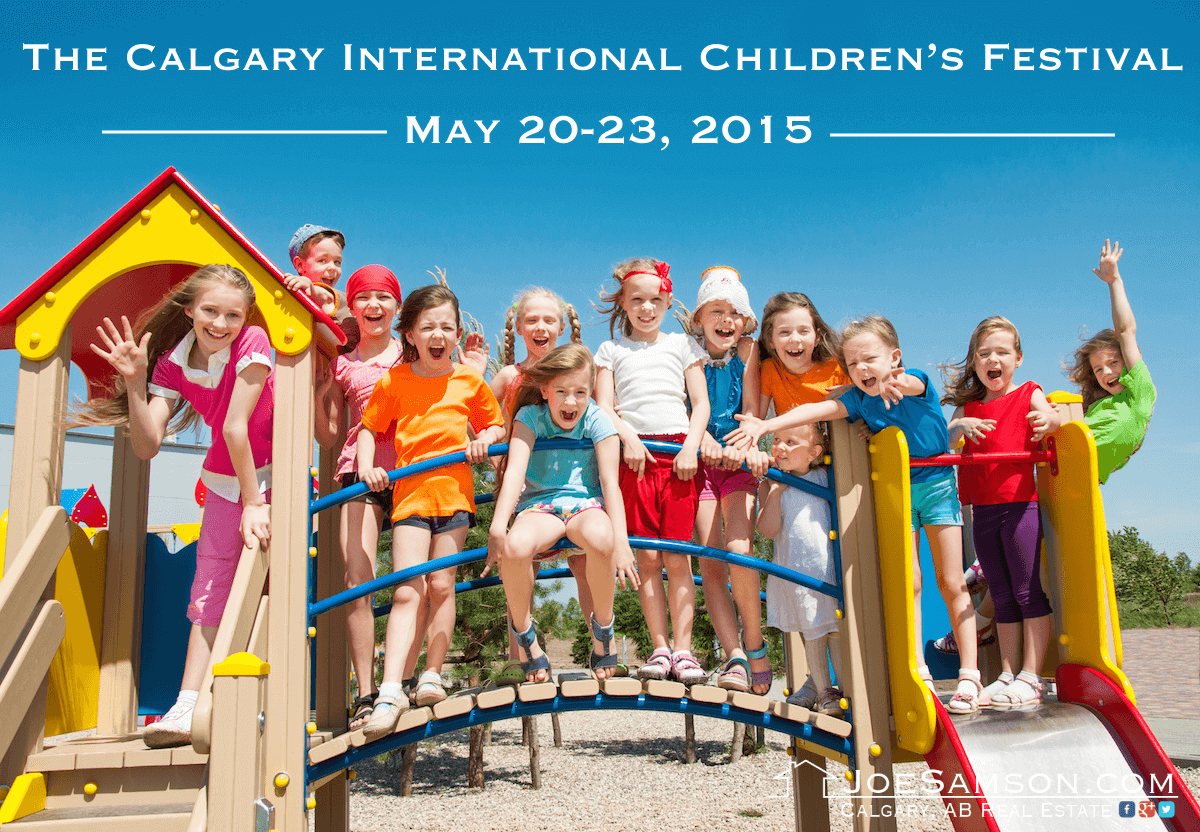 Looking for something fun to do with your kids this weekend? The Calgary International Children's Festival will be on May 20-23, so don't miss out! This is something families in the area look forward to all year, and it's sure to be something you'll have a great time at. It's a wonderful way to help your kids learn more about theatre and get involved with local groups.
If you've never been to this festival before, then you're in for a treat. There are hundreds of outdoor activities for kids to take part in, from face painting and colouring to interactive activities and plays. Kids of all ages and even adults can find something to do while they're here. Some of the top attractions to look out for are:
- Alice in Wonderland - Located in the Max Bell Theatre, this is 55 minutes in length and perfect for kids ages 6-11.
- Bam - This is a comedic-drum-playing-group that will be at the Jack Singer Concert Hall on a limited schedule. This is something for all ages, so it's perfect for families.
- Ryan's Magic Mashup - Perfect for ages 7-11, this magic show is interactive and full of really fun magic tricks. It will be located in the Jack Singer Lobby and is around 50 minutes in length.
- Squonk - Squonk is a show that uses inflatables, wind power and music to capture your attention. It's perfect for ages 6 and up and will be located at the Olympic Plaza.
Other shows, concerts and entertainers scheduled to attend include: The Bow Valley Fiddlers, Roving Characters, KORE, Wild Sings, Caleb Cameron, Wild Kratts Live and more.
If you're thinking about attending, then hours Wednesday-Friday are 9:30 am to 3:00 pm. If you're attending Saturday, then hours will be from 9:30 am to 5:00 pm. Make sure you check the weather forecast in the morning before you go to determine what you need to bring with you. Sunscreen and hats are both items that are worth bringing along to protect you from the sun. You can also bring your own water and snacks as you please.
Where is this event?
It's located in Downtown Calgary, specifically, you'll find the venues in the Arts Commons Hall and outside of the Olympic Plaza.
Where can you park?
If you're driving, then you can park in the underground parking lot at Arts Commons, or at the different parking lots around the hall (like Tower Parkade, Lot 19, City Hall Parkade or Telus Convention Centre Parkade).
Where do you get tickets?
The Box Office at Arts Commons is where you'll need to go to get tickets. It's open throughout the week and weekend.
Can you get involved?
Yes! This festival is always looking for volunteers, and if you're someone who wants to help, then visit https://www.volgistics.com/ex/portal.dll/ap?ap=872252866 . Even students who are over the age of 14 can help, so it might be a great way to do something for the community with your entire family.