Calgary is Leading Housing Market in Canada
Posted by Joe Samson on Saturday, September 28, 2013 at 5:18 PM
By Joe Samson / September 28, 2013
Comment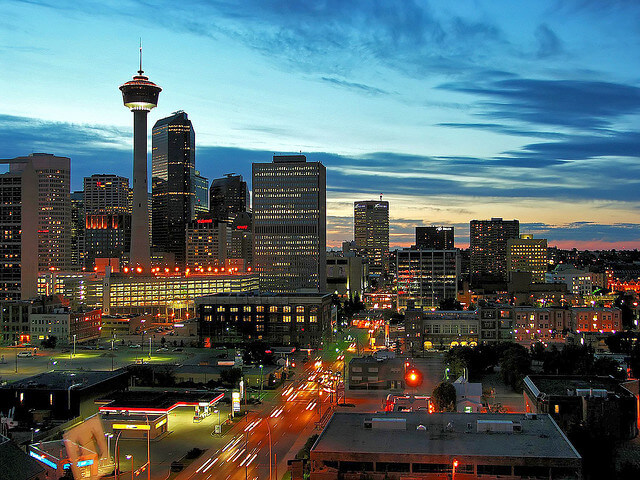 While there had been some concerns over how the real estate market in Calgary would survive after the floods earlier this year, it is clear that the city has more than rebounded.
Calgary was Canada's leading cities in terms of housing sales for August 2013. It is a key sign that shows just how popular the city has become as a result of this tremendous growth.
The Canadian Real Estate Association stated in the recent report that home sales in Canada are 11.1% higher at this period than they were a year ago. This increase greatly reflects the sense of confidence that people around Canada have when it comes to buying real estate. However, the number in Calgary is substantially higher than it is around the rest of the country.
Calgary experienced an increase in monthly sales of close to 30% from what was being sold last year. Specifically, a little more than 2,800 homes were sold in this area during that time period. This is not as strong as the increase of 53% in the Vancouver area but it is still a strong display of the city's power in today's housing market.
The proof is that Calgary is one of the most prominent cities in the country in terms of its resilience. The market has successfully moved through a serious flood and an ongoing housing market slump to keep on growing.
In addition, people who buy homes for investment purposes in Calgary have experienced some strong returns on their investments. It's estimated that the price of homes in the area increased by about 7.4% over the past year while the number of homes that have been added to the city's overall listings has increased by a little over 3%. Today the average price of a home in Calgary is sitting about $430,000.
The numbers show that Calgary continues to be a very viable market for real estate. Calgary has become noteworthy in this field as people have begun to see that the city is more than capable of strong values. Real estate agents and home builders around Calgary have been particularly working hard to catch up to this growth and to offer more homes for people who come into the market.
Of course, much of this growth could come in part to people looking for new homes after the floods this year and from people who moved into the area to help with the recovery process. One thing is for certain in that it has become amazingly easy for people to find homes in the area.
Whether or not this growth will continue over the rest of the year is unclear especially since the values of homes have gone up so much recently. It is still certain that the growth of the market is a sign of Calgary being one of the best places in the country for real estate.