Calgary is Ready for Gen Y Home Buyers!
Posted by Joe Samson on Wednesday, April 10, 2013 at 2:57 PM
By Joe Samson / April 10, 2013
Comment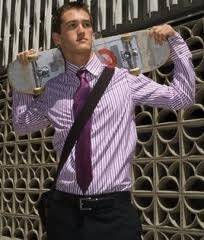 The one thing that the Generation Y people born after 1982 share with their parents is the need to be homeowners. This is according to a survey by Royal LePage Real Estate. They established that up to 80.9% of the generation Ys were planning to switch primary residence. For those who stay in the prairie provinces, up to 62.6% were planning to purchase property rather than rent it.

In the year 2012, Bryan Backman Beharry and Amanda McNair decided to buy a home since they were about to get married. They had arrived at this decision after considering a number of factors.

One of the reasons we decided to own a home for sale was mainly because we finally got stable jobs. This allowed us to stay in the same area for the next five years. We also wanted to be near our families.

Calgary has up to 245,000 people aged between 25 and 34 years. The research by Royal LePage shows that a good number of this population still plans to settle down in the community and own a Calgary real estate. This is according to Phil Soper the CEO of Royal LePage.

People who have babies have decided to build homes where their families can settle. The children also decided to create such an environment for their families though they face new challenges. A good number of them have decided to be among the homebuyers.

The survey also revealed some of the challenges that the Gen Y buyers were known to experience. Up to 72.4% of the Generation Y members who participated in the survey reported that they were discouraged by barriers such as down payments, affordability and mortgage rules which kept on changing. Around 45.8% were discouraged by the mortgage rules and it affected their ability to put up a down payment. 63.8% were willing to put up to 20% down payment to help them purchase a new property. Up to 67% of the funds used for down payments were due to come from savings, family gifts as well as RRSP contributions.

In the survey conducted by Better Homes and Gardens in 2012, it was established that the members of Generation X and Y had creative ways of dealing with these hurdles. Some decided to stay home longer to save more money while others decided to take up an extra job.

Backman Beharry and McNair were able to purchase a home of their choice by coming up with a legal basement meant to help them offset the extra debt incurred. This actually helped them to acquire property in the inner city where rates were quite high.

As much as the intentions to purchase a home has dropped to 22% from 31% last year, up to 89% of Alberta residents still feel that getting a home is a great investment. Up to 49 percent of the respondents from Alberta felt that the housing market was well balanced. This was the case when it was compared to the national average which was 40 percent.

The changes in the rules regulating mortgages have forced Alberta residents to rethink their decisions to purchase homes. Some have also been affected by the economic challenges they go through. The positive news is that a good number of the Alberta homeowners are sure about their ability to take care of their mortgage debts.