Calgary is the Best City to Move to for Work
Posted by Joe Samson on Wednesday, October 8, 2014 at 11:26 AM
By Joe Samson / October 8, 2014
Comment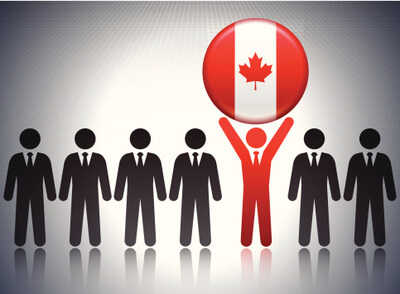 If you have dreams of moving to a new city where the economy is booming and you can have a good quality of life, then there are a lot of options in Canada that you can consider. Vancouver, Waterloo, Calgary and Ottawa are the cities in the country that have been ranked at the top for living and working according to the Conference Board of Canada.
Do you know anyone who lives in these cities? Chances are you do, because they are attracting more people than ever, and making for great places to live for all types of professionals. Any of these could end up being the right fit for you, but learning more about each is probably something you want to do first. After all, you'll want to know why they are the best places to live, and what sets them apart from other cities in the country.
Chris Massie, Operation Manager at About Staffing said that Calgary's job market is "healthy and active" and "the current unemployment rate is still indicating a healthy balance between job seekers and available opportunities".
According to Chris, there don't seem to be any sign of a pullback in job opportunities yet due to the softening oil prices. He is experiencing that both white collar and blue collar jobs are equally in demand. While most new blue collar jobs are available due to business growth and expansions, the white collar jobs often open up as a result of promotions or employees seeking other opportunities somewhere else.
Calgary - "A" rating by the Conference Board
You probably already know that Calgary is a wonderful city to live in, as it's regularly at the top of "best places to live in Canada" studies, including the recent report by the Conference Board. But, what's so great about it? Calgary has a very strong economy, job opportunities in many different fields, a budding transportation system and a variety of real estate opportunities. What's the downside of this city? Unfortunately, Calgary doesn't have as strong of an education system as some other cities in the country due to the rapid growth it has seen.
Ottawa - "A" rating by the Conference Board
The same report of the top places in Canada for migrants (by the Conference Board) named Ottawa as the second choice behind Calgary. It has a great government where creativity is encouraged and innovation is seen everywhere. It is also relatively safe and has an education system that parents love.
Waterloo - "A" rating by the Conference Board
A lot of people don't consider moving to Waterloo, but it's really a great city for migrants who are looking for a change. It has a wonderful education system, job opportunities and strives for innovation throughout the city.
Vancouver - "A" rating by the Conference Board
One of the best things about Vancouver is that it offers a high quality of life for residents and a variety of job opportunities. Unfortunately, it has a very high cost of real estate, and that can make it difficult to live there for many people. It's generally a place to only consider if you're prepared to shell out a lot of money to purchase a home.
Rating the Cities
While the cities above are listed the best places for migrants in Canada to move for work, what are the worst places? Cities like Brampton, Oshawa, Barrie, Windsor and Cambridge are having a hard time drawing in new residents, and that has brought them to an overall "D" rating from the Conference Board. The biggest reason for their difficulty with drawing in new residents is that it can be hard for people to find work in most fields. Of course, if you are moving for any reason, it's always important to consider the facts, and this report looked at it all. It considered everything from innovation to job opportunities for each city so that you know what the benefits and drawbacks are of each.