Calgary is the Choice of Preference for Real Estate Investors
Posted by Joe Samson on Thursday, November 14, 2013 at 4:55 PM
By Joe Samson / November 14, 2013
Comment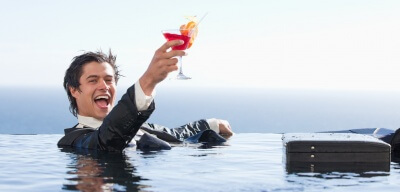 Calgary was ranked in the Emerging Trends in Real Estate's report from PwC and the Urban Land Institute as the top market for real estate potential in Canada for the second straight year according to the Calgary Herald.
The city was on top once again in many categories in the study including on investments, developments and building new homes. What this means is that there is a better chance of new real estate projects in Calgary to get started than any other city in Canada.
The report says that even though there was a substantial amount of flooding in the Calgary area, it still showed a series of gains in all aspects. Much of this comes from how the city's economy has grown over the years.
The growth of the oil and energy industries in Calgary has particularly given the area a better sense of growth. The international demand for oil will especially be a benefit to Calgary and therefore cause the real estate market in the area to continue to flourish.
Many properties in Calgary are commercial properties that are often worth more than some residential properties around the city. These include properties located in the energy sector although the manufacturing sector and the construction industry have particularly helped out with the growth. Personal transportation services and warehouses are also big for service-oriented real estate properties around the city.
This is a highly-detailed report that is based on the analysis from more than a thousand experts in the investment sector. These include real estate investors, developers, lenders, properties managers and advisers. These people have worked on all parts of the industry and have been particularly invested in the ways how different functions are to run.
In fact, much of Western Canada's economy is growing amazingly well when compared to the rest of the country. While Calgary is the top-ranked city in the study, Edmonton, Saskatoon and Vancouver are all in the next three spots right behind Calgary. Places in the east like Montreal, Halifax and Ottawa are at the bottom of the list.
However, there is one thing to note. The employment growth rate is expected to slow down a bit a few years from now. This is in spite of the market still growing regardless of this data. The employment growth for 2013 is only at 2.4% while the rate will increase to 2.8% in the next year.
Also, economic activities in the area are going to grow at a rate of 3.3% in 2013. This rate will have a minor increase to 3.4% in the next year based on estimates. This is a slow rate but it is a good value that shows that the market is going to keep on rising in the area especially as the demand for services and products from within the area will increase.