How to Lower Your Property Taxes
Posted by Joe Samson on Thursday, January 14, 2016 at 4:46 PM
By Joe Samson / January 14, 2016
Comment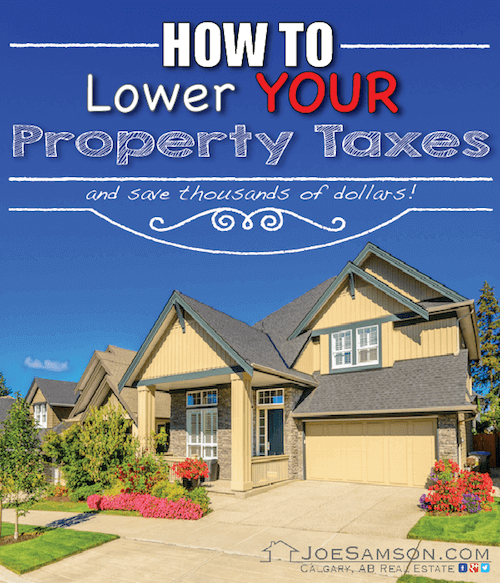 There are many things in life that you just can't get your head wrapped around no matter how hard you try.
Figuring out how your city calculates property taxes is definitely on the list of those mysteries that we just seem to ignore because of its complicity, yet we know that it drains hundreds and sometimes thousands of dollars from our bank accounts year after year.
Did you know that you have a pretty good chance to lower your property taxes? All you need to do is to find some errors that the City may have made when calculating your property taxes and then you need to present the facts to them.
Are you interested in finding out what steps you need to take to keep some of your hard-earned dollars?
Understanding how property taxes are calculated can be a well-spent investment of your time and put money back in your pocket that you well deserve to keep!
I can't promise you that every one who appeals their tax assessments is going to walk away as a winner. However, it's definitely worth a shot to explore and find out how much you can potentially save if you were to go through the appeal process.
---
Is it Worth Your Time?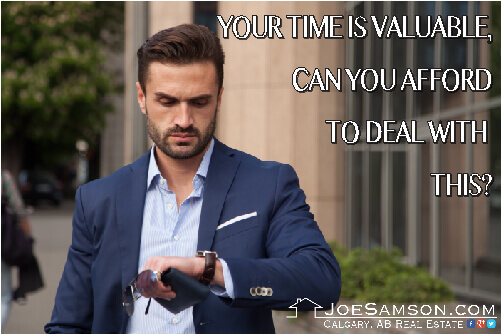 The first thing that you need to decide is whether it's going to be a time well spent for you?
One of my personal pet peeves is that many people tend to go to battles to fight a parking ticket or any fines simply out of pure principal values. In and of itself there is nothing wrong with this attitude as long as you have all the time in the world to fight for justice.
Unfortunately, most of us have to work for a living and if someone is going to spend dollars to make pennies, then I am sorry, but I just don't see the rational thinking behind that train of thought. At least, not from an economic point of view.
Based on an average case, you can expect that the whole process is going to take you at least 3-4 hours of analyzing, research and preparations time. As an example, if you can earn more money just by staying at work for an extra 3-4 hours, then most likely you're better off to just accept the imposed tax bill and forget about it, even though you may be right.
I know it sucks… But often we can choose to be right or happy, but very rarely we get both at the same time.
But, if you have decided that it's worth your time to further pursue lowering your taxes then read on to find how it works and how to go about the appeal process.
---
How are Property Taxes Calculated?
Most municipalities use property values to figure out what portion every homeowner is going to pay. They call this the "fair and equitable taxation" model. Every year the City approves a budget that they will need to run City service. The majority of this revenue must be collected from property taxes and satisfy the total budget that they have set out. Therefore, regardless whether home values are going up or down, the City must be able to generate sufficient income from homeowners.
The City achieves their target by applying the same tax rate to every property. Meaning that if your home is valued higher, then your property taxes are going to be higher as well. Interestingly, the City doesn't tell you what the tax rate is going to be until several months after all appeals coming to an end. The logic behind this is to guarantee themselves the set budget by figuring out what properties are going to be valued at and setting the current tax rate on this figure.
Now that you understand how property taxes are levied, we can both agree on that the municipality is always going to get what they want by continually adjusting the tax rate regardless of your home's value.
Your only option to lower your property taxes is to find an error in their assessment process and prove it to them.
---
City Assessed Values are NOT Always Accurate
In fact, they are most often wrong than right. Why is that?
There are many factors that influence property values and most variations cannot be accounted for by robots or complicated mathematical algorithms that city officials are using to calculate property taxes.
In the chart below, you can find 10 properties picked randomly that have sold within 30 days of when City of Calgary Tax Assessments was calculated (July 1, 2015).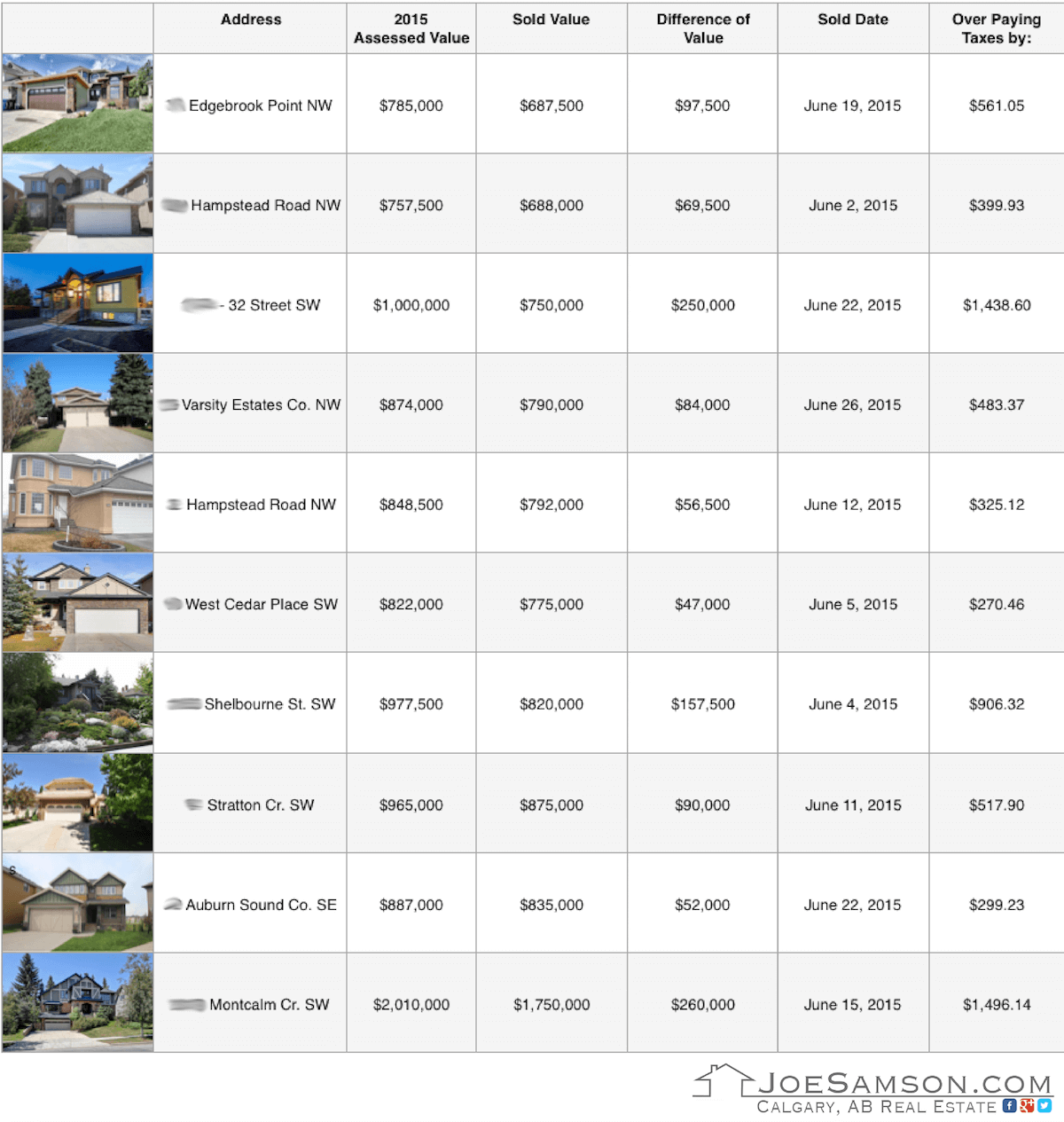 ---
How Does the City Calculate Assessed Values vs. REALTORS®?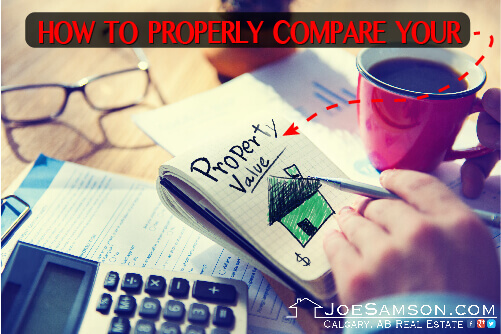 After a lengthy conversation that I had with a City of Calgary official, I'd found out that they have severe subjectivities included in their evaluations which is often being controlled by the computer program that they have created. This is probably the number one reason why a city assessed value can be so different from a market evaluation that a professional real estate agent prepares which often takes hours to complete.
The city also uses a direct comparable method to figure out property values just as REALTORS® do. However, there are several details that can contribute to the price variance.
In Calgary, tax assessed values are typically sent out in early January and they're reflecting property values registered up to six months prior to it. In a changing market, this could easily mean a 5%-10% increase or decrease in value. Make sure that you're looking at comparable from the correct time period.
Municipalities go back 2-3 years to collect data and the computer program automatically adjusts for time while REALTORS® use most current available data to figure out fair market values.
Certain upgrades and condition of a property are never going to be a perfect match. Real estate agents need to manually review and carefully adjust for a variance that can be detected between properties. While City officials are using "rule of thumb" figures to make adjustments and this could inflate values if you happen to own near homes that sold with luxury type upgrades in them.
---
Assess Your Assessment
In Calgary, property tax assessment values are public information with limited information that you can look up by visiting: https://assessmentsearch.calgary.ca or to the applicable website in your area.
In order to review all the details concerning your own property, you will need to login or create a new account at https://myid.calgary.ca using your property Roll Number and Access Code which is found on your Property Assessment Notice.
Once you gained access to the Property Assessment Detail Report. You will need to examine the following two areas.
Verify your property information by checking for any errors concerning your home such as size, developed area, age, condition, etc… See example here.
View how the city had arrived at your assessed value by checking the comparable properties that they have recorded.
For further information on how to perform the above steps, you can find additional information below.
---
How to Prepare for a Property Tax Assessment Appeal
For the City of Calgary, you must file your appeal before March 7, 2016.
Review your assessment of factual errors. If you can spot a problem - it claims that your basement is finished or have a 3 car garage vs. no garage then you are going to be a guaranteed winner.
Review comparable properties used by the City to create your assessed value. The more unique your property is the better chances you have of winning your case. If you live in a neighbourhood where "cookie-cutter" homes are all over and yours is similar to them, then chances are pretty high that the assessment is reasonably accurate.
Have a real estate agent to send you more details on the comparable properties used by the city.
If you think that the comparable properties used by City are superior to your home, ask your REALTOR® to provide you with his research on what the property should have sold for within three months of when the property values were calculated. You must be able to build your case by providing at least three good comparable properties that have sold for a minimum of 3-5% less than what your assessed value is or identify a difference of features worth 3-5% of your assessed value.
Details to watch out for when searching for good comparable properties:
Homes must be the same type. I.e: if you have a 2 storey home, then you must use a 2 storey home as a comparable.
Interior size should be within 100sq.ft. for a house or no more than 50q.ft. for a condominium.
Watch out for the same style of parking spots available. I.e: If you have a double car attached garage, then you need to find a similar property that comes with a double attached garage.
Is your basement finished? You should try to find homes with finished basements.
Is it a newly built home on an old lot?
What year was your home built in vs. the comparable property?
It is imperative to take note of that City officials will not consider reports generated by online tools such as Zillow or from websites that automatically generate market evaluations reports. Although there is a bit of an irony in this because they oppose the exact same thing that they are practicing themselves. Be sure to consult with your real estate agent or contact us if you need help.
---
How to Submit Your Appeal
File your complaint on Calgary Assessment Review Board's website.
Next, you will need to file your evidence either online at the above link, in person or by e-mail. All the different ways to contact the City are listed here.
Then you will be advised of your hearing date. Unfortunately, you won't be given an exact time when it's your turn as the hearings proceed similarly to a production line. You will need to camp out for either an entire morning or afternoon. Here is more info on the hearing process itself.
Now it's just a matter of waiting. It could take the Board up to six weeks to notify you, typically by e-mail or in your ePortal.
Finally, if you and the Board don't see eye-to-eye, as last resort you still have the option to take The City to The Court of Queen's Bench for a judge's decision.
Pro tip: if you think that you have the potential to save thousands of dollars on your taxes, then it is strongly recommended to hire a certified property appraiser to support your research.
---
Additional Resources