Calgary's High End Real Estate Market in 2014
Posted by Joe Samson on Tuesday, January 14, 2014 at 3:03 PM
By Joe Samson / January 14, 2014
Comment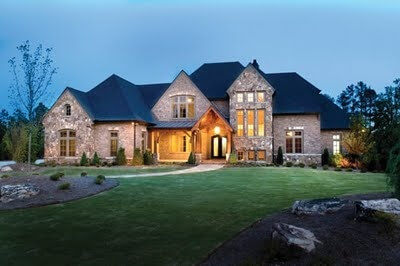 Calgary is a rising star in Canada and has been continuously outperforming other cities when it comes to the real estate and even the economy! More and more people are immigrating to the area, and that's largely due to the resource sector in Alberta and job opportunities in the area.
These opportunities have put Calgary in a great economic position, but they have also caused an increase in the demand for real estate, including luxury homes. Calgary is now considered a luxury market by many buyers, including those who buy internationally. While there are still affordable homes readily available, the luxury homes are really set to take the real estate spotlight in the coming year.
Luxury Homes in Calgary
Did you know that the luxury real estate market in Calgary has been actually outperforming some of the top cities in Canada? For example, it outpaced Toronto and Vancouver with sales growth year by year. To put this in perspective, in 2012 there were 482 homes sold for $1-2 million in Calgary, but in 2013 there were 625 in that same price range!
Not to mention there were almost 30 more $2-4 million dollar homes in 2013 from 2012. While the $4 million and the higher priced club might be a bit smaller, the numbers still more than tripled to 7 purchases in 2013 versus 2 in 2012.
This push for a luxury real estate is a good thing for residents in Calgary, as it means that the economy is strengthening with more jobs available and steady wage increases for workers. But, are there other things behind the growth in the luxury real estate market?
Other than the strong economy, there's no one reason that these homes have become high in demand. A lot of factors contribute to the growth, including sellers realizing that they can't push the market like they used to, or else they would stay on it longer.
Another thing that has contributed to buyers being able to get into luxury homes is the affordable interest rates that are available in Calgary.
Investment Opportunities for Calgarians
Our population in Calgary is increasing every day and will continue to do so for the foreseeable future. Immigration is sure to bring a lot of positive things to the area, including lifestyle improvements.
More people are becoming comfortable with the real estate market, and realizing that luxury real estate in Calgary may have a lot more to offer then than it did before. This is because luxury homes may provide them with a profit when 9 or 10 years ago it likely would have resulted in a loss. Even high-end condo sales have been increasing, and more interest is sure to be generated throughout this year.
Even if you plan on purchasing a non-luxury single-family home in Calgary, you can expect to find a lot of opportunities in the coming year. A lot of buyers are in the market right now because they want to take advantage of the great market, but also the lending rates.
With more opportunities to upgrade, a lot of people are finding that they may be able to afford more home now than they would have been able to in the past!