Calgary's Million Dollar Real Estate is Booming!
Posted by Joe Samson on Wednesday, September 25, 2013 at 5:23 PM
By Joe Samson / September 25, 2013
Comment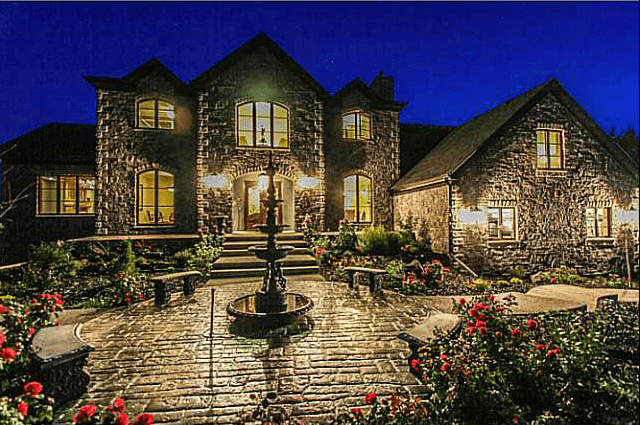 If you have been in the Springbank neighbourhood on the western end of Calgary then you might have noticed a particularly interesting French country chateau that recently went on the market.
It is an upscale property that is designed to look like a classic home of the eighteenth century. It's a meaningful part of Calgary's real estate market that shows just how the luxury home industry is continuing to strengthen.
It was reported this past week in the Calgary Herald that the Springbank chateau is currently listed for $5.5 million. This is a good asking price considering the features that come with this property.
The French chateau home is close to 7,900 square feet in size and has five bedrooms, seven bathrooms, five fireplaces, several impressive lighting fixtures, pieces of art around its walls and a fountain in its courtyard. A small artificial waterfall and duck pond can also be found right on the property.
There is also a hidden chamber inside the property. However, there are no real details available with regards to what is inside it or where it is located in particular.
The significance of this listing is that it shows just how large the luxury housing market is in Calgary these days. The Springbank home is just the tip of the proverbial iceberg in terms of what's around and what people in the area might be able to take advantage of when looking for new homes.
It's estimated by First Place Realty that there were 42 properties in the Calgary area that were going for at least $1 million in September 2013. This is very close to the overall monthly record for million-dollar homes for sale in the area.
In addition, it is a sign of just how much growth is going on in this field as more luxury homes are being sold in Calgary than ever before. For September we have already surpassed last year's record of 544 luxury homes being sold in Calgary.
What this might mean is that the properties in the luxury market might become a little more attractive to those who are considering finding their dream homes. Calgary's commerce has been working hard to bring in businesses and the desire to build more of these homes in the area could be a sign that the city wants to bring in more high earners to make the move to Calgary.
Whether or not this means that home builders in the Calgary area are going to start building more of these homes is unclear. Still, it shows that there is a strong sense of demand for luxury homes in Calgary.
Expect an increase in Calgary real estate trend in the near future. It is certain that there is a strong demand for these homes and the sales could potentially expand as more luxury homes continue to exchange hands. The Springbank home is just a simple example of how this market is currently performing.
(credit photo: Ross Pavl)