Calgary's Real Estate Gem - Bearspaw and Springbank
Posted by Joe Samson on Thursday, April 11, 2013 at 10:16 AM
By Joe Samson / April 11, 2013
Comment
Looking for Calgary real estate becomes a breeze when you look at Bearspaw and Springbank communities. Both Bearspaw and Springbank are found right near the Calgary city limits, giving residents clear views of the Rockies and of the lush fields of grass while still being close enough to access to all the amenities that city living offers.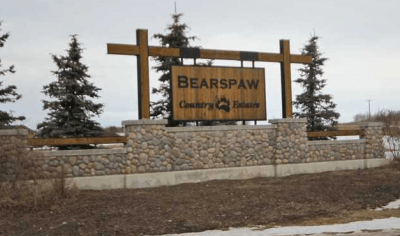 The history of Bearspaw begins with the opening of the Bearspaw railroad station in 1909 by the Canadian Pacific Railway company. The Bearspaw community quickly became a favourite portion of Calgary real estate due to the fact that it offered lots of acreages, easy access for commuters, and all the peace and quiet of suburban living.

Bearspaw has a lively community, the heart of which is the Bearspaw Lifestyle Centre. The Lifestyle Centre offers a nice range of amenities, including such things as meeting rooms, a gymnasium, and banquet halls where locals can celebrate private events. The Centre also offers plenty of sports programs for all ages, from girl's softball to specially developed fitness classes for those over 50 years of age.

By June, most residents in Bearspaw and Springbank head to the local Bearspaw Lion Farmer's Market, where vendors of all sorts sell fresh produce, locally made arts and crafts, savoury cuts of meat, and more. Most visitors love to make a morning or an afternoon of perusing the market, complete with a delicious lunch provided by Nick's Catering.

Springbank is slightly older than Bearspaw since it was established in the 1880's. Unlike Bearspaw, which started as a railroad station, Springbank was founded by a pair of brothers who would invite over nearby settlers for Sunday worship. Today, the area is a beautiful suburb of Calgary, where people get to enjoy all the laid back fun of both country and city living.

The Springbank Park for All Seasons is the main centre of this small but accommodating community. Here, local concerts and events are thrown throughout the year. However, most people enjoy getting their sports fix from the Edge School for Athletes, where classes in everything from soccer to dance are offered at very reasonable prices. Meanwhile, nearby lies the Calgary Springbank Airport – a relief airport for the main Calgary International Airport.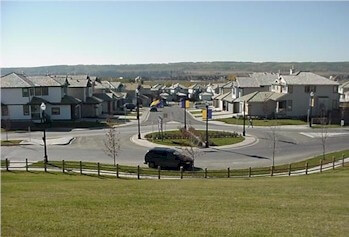 Springbank and Bearspaw are both located within the Rocky View County area, and both communities can look forward to a total of $37.5 million worth of community improvement projects ranging from county infrastructure improvements to road improvements. These projects are done primarily with the residents' benefit in mind. Kent Robinson, general manager of the area's corporate services noted that they have "worked hard to make this budget as clear as possible" and that they highly "encourage residents to provide us with feedback."

A new budget plan which will be replacing the plan used for the last 10 years will also come into place soon for both Springbank and Bearspaw. The communities' leaders began the four-part implementation project in June of 2012, the first phase of which was primarily focused on getting the word out to residents and getting over issues.
By December of 2012, the next phase, which consisted mainly of setting directions and choosing options, had been completed. By June 11, the official plan will be drafted, revised, completed, and adopted with a public hearing officiating the matter.