Canada is Among The Best Places to Live
Posted by Joe Samson on Thursday, May 30, 2013 at 8:10 AM
By Joe Samson / May 30, 2013
Comment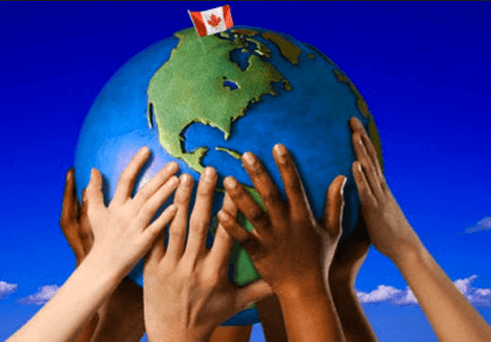 The Organization for Economic Co-Operation and Development (or OECD) recently chose its top places to live throughout the entire world.
Canada was ranked highly throughout many categories, including the ever-coveted "happiest country". The OECD analyzed tons of different nations from nearly every continent throughout the world when making this decision.

The Economic Co-Operation and Development recently released their new "better life index" reports as well. Canada skyrocketed higher than most other nations in many categories throughout this index.
Throughout the index, 24 different factors were measured, and Canada still came out on top of most of the categories, ranging from jobs to life satisfaction, to happiness. According to this research, many people would agree that there's no better time to look for houses in Canada, or houses for sale in Calgary, one of Canada's biggest and most prosperous cities.
Third place candidate - Canada:
Although the index based in Paris doesn't give out a total ranking, various people put together the numbers for each category and figured out which countries would come out on top, given the various data that was provided. Australia ranked #1, followed by Sweden in second, and Canada coming out in third.

Strangely enough, people from Switzerland found themselves the happiest when asked for this survey. Switzerland received a 7.8 rating, the leader, Australia received a 7.2 rating, and Canada received a 7.4 rating. Not too shabby considering the rating was out of 10.

Canadians are, as you can see from the 7.4 rating, incredibly happy with their rate of living at the moment. People in Canada are incredibly pleased with how their lives are going. A whopping 82% of Canadians said they had more positive experiences in their typical day than negative experiences. This likely lead to how Canada received a 7.4 rating on the happiness scale.
Housing, Protection, and Government:
Canada took, by far, the best housing category. With an insane 2.6 rooms per person, living in Canada surely looks like a luxury from anyone's point of view. Since Calgary is among the top ranking cities for real estate values, there really is no better time to head over to Canada and check out homes and condos in Calgary, as long as Canada is in this gigantic boom of happiness and rooms per person. Canadians have also rated the safest country out of the 36 countries polled throughout the index and reported the least amount of assaults.

Amazingly enough, Canadians also trust their government more than a lot of other countries on the test. Although only 56% of the people surveyed said they trusted their government, 67% of Canadians said they trusted theirs. Strangely enough, though, only 61% of Canadians reported having voted in recent years, which was much lower than the 72% average throughout the OECD.
Income and Jobs:
Canada ranked fairly high throughout most of the income and jobs categories on the OECD test. Canada ranked throughout the top ten in many popular income categories, including wealth and household disposable income. On the other hand, Canadians tend to work a little bit less than the average country, averaging 1,702 hours per year compared to the average rate of 1,776 hours per year for other countries.