Changes to New Home Warranty in Alberta
Posted by Joe Samson on Tuesday, January 7, 2014 at 3:47 PM
By Joe Samson / January 7, 2014
Comment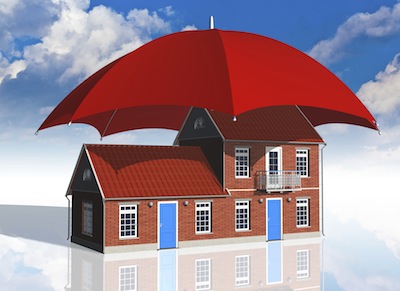 When you go to your local electronic store and purchase a television or camera, they will probably ask you if you'd like a warranty.
While this is typical, did you know that warranties are also available for homes?
Not all homes qualify for these though, and they are generally only available for new construction. If you have been looking at new construction homes in Calgary or Alberta, then a warranty is something you should consider.
What is a Warranty?
Warranties are generally offered by home developers or builders and guarantee that certain repairs or replacements in the home are done for a certain length of time. For example, some warranties will guarantee that appliances can be repaired or replaced in the event of damage, or that repairs to the home will be covered for one year. All warranties for homes are not created equal, and they differ by province as well as builder.
Understanding Your Warranty
It's important to get information about what is included in the warranty that covers the home you are considering purchasing. Some warranties may be better than others depending on the terms, and that can be something that helps you decide which home to ultimately buy.
While you can get a lot of paperwork on the warranty specifically, this may be confusing for you to understand. This is why you should speak with the builder about what is and is not covered. They will be able to answer your questions so that you understand everything that is covered and everything that is excluded.
Make sure you write down the information you get so that you can refer back to it whenever you have questions. You should also make a point to ask your builder a variety of questions that will help you later down the road. Questions to ask include:
"How do I operate and service the heating/cooling system?"
"How do I operate or maintain the plumbing?"
"What are your after-sales service standards?"
"How do I contact you if I need service after the purchase?"
You should also look for any imperfections present in the home when you do the walkthrough with the builder. Ask them how they will deal with the specific issues (crooked window, missing light in the bathroom, scratches on the wall).
Alberta's New Home Buyer Protection Act
If you're purchasing a new home in Alberta after Feb. 1, 2014, then you can look forward to getting a guaranteed warranty!
The Alberta New Home Buyer Protection Act states that all builders have to provide a warranty that covers specific guidelines. In this warranty they have to offer: labour and materials coverage for a year, major structural components coverage for 10 years, building envelope protection for five years, and defects in labour and material for two years.
This warranty can give you more peace of mind with the investment that you work so hard to afford. After all, your home is one of the biggest purchases that you will ever make, and having that extra coverage can mean keeping it in great shape for longer.