CMHC Making Big Changes for Luxury Buyers
Posted by Joe Samson on Monday, June 9, 2014 at 11:47 AM
By Joe Samson / June 9, 2014
Comment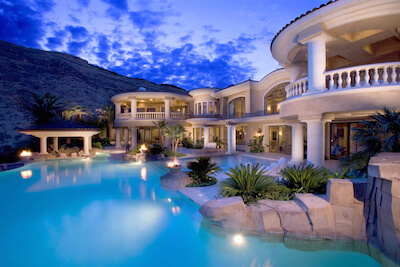 Are you thinking about purchasing a luxury home in Calgary in the near future?
If so, it's important to know that things have changed for one of the leading mortgage insurance providers.
This may affect how much you end up paying for this particular type of insurance because you'll have more limited options to choose from. Canada Mortgage Housing Corp is the company to watch because they will soon not offer mortgage insurance for $1 million or more homes. Designed to support a stronger housing market, these changes are only going to affect a small portion of the homes sold throughout Calgary.
Changes in the Market
CMHC will stop offering their mortgage insurance on homes that are over the price of $1 million or more, and this is set to take place on July 31st. If you take a look at the number of homes that are sold in Calgary in this price range, then you'd see that there are only a few hundred.
Luxury home sales have been on the rise in recent years, but they still only account for 3% of the total home sales in Calgary. Ann-Marie Lurie, who works for CREB as the chief economist, says that since these homes are such a small portion of the market, the changes in sales shouldn't be huge. She also said that a lot of the impact that this change has will depend on the banking industry, and whether or not lending requirements are adjusted as a result.
CMHC also said that they will stop insuring loans that are designed to finance the construction of multi-unit condominium projects. This change will actually take place right away, and not on July 31st like the other change. What's the purpose of these changes? According to Steven Mennil, who is CMHC's senior vice-president of insurance, they are designed to help Canadians purchase homes and strengthen the housing market.
You can actually see many of the proposed changes in the Economic Action Plan 2014, which was released earlier this year. This plan draws out a lot of what the how the agency plans to support more growth in the housing market, but also other business decisions.
This change comes just two years after an announcement from Jim Flaherty stated that CMHC was going to cease offering mortgages on homes that were over $1 million if the buyer had borrowed more than 80% of the value of the home. The real effects of the most recent announced changes have yet to be seen, but most economists expect that they won't be major.
Calgary's housing market is stronger than ever, and more people are looking to buy homes that are worth more money. This may mean more luxury homes going on the market, and more being built as well.
The economy in Calgary is very strong, as more people are enjoying high paying jobs that are close to the homes that they purchase. People are flocking to the area, and more people want to buy rather than rent. Overall, one thing that is certain is that luxury home sales should continue to see big improvements well into Calgary's future.