Courageous First Time Home Buyers
Posted by Joe Samson on Monday, November 18, 2013 at 4:50 PM
By Joe Samson / November 18, 2013
Comment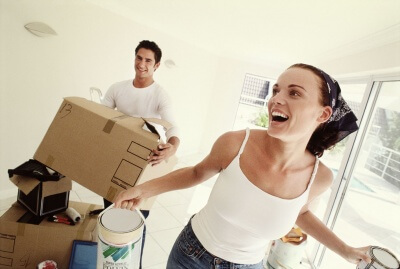 There are worries among some industry analysts that the hot market for Calgary's real estate is going to impact many people in a negative way. This is as homes start to become more expensive. However, younger people in Calgary are willing to go forward with buying new houses as 2/3's of new home buyers are under the age 35.

The CBC reports that many people in Calgary are struggling to try and get their finances ready in order to just afford the down payments on their homes. This is especially as a minimum down payment on an average home in Calgary is around 5% or $25,000 in value on average.

Home buyers believe that they will get that money back over time as real estate values going to increase in the future. People are looking for more homes as a result but many properties are off limits to some buyers because they don't earn enough money or their credit ratings are weak. This comes as the average price of a home in Calgary is sitting around $459,000 (Combined figure of condos & single family homes for city of Calgary)

However, today's first-time buyers in Calgary are interested in buying new homes regardless of what they can afford. The Canadian Real Estate Magazine says that close to a third of all first-time buyers want to buy new homes in the next five years. Meanwhile only, one-fifth of all repeat buyers want the same thing.

While around two-thirds of all first-time buyers are earning around $90,000 per year, the fact is that many of these buyers are consulting their parents for help while others are willing to sacrifice many things for those homes. Still, there is the threat of such a buyer not understanding the reality of the current market. Although they want to get into the real estate market now, they may not be fully aware of how home values are rising.

Townhouse style condos are more affordable, on average they're around $341,000 each. In addition, apartment-style properties are closer to $300,000. However, many first-time buyers are more interested in single-detached houses.

The big question for those first-time buyers involves the knowledge they have about the market. While it's clear that the market is very prominent, but there is always going to be the concern about how what's going to happen to those home buyer's who decide to overextend and not realize any financial traps coming their way.

For now, there is no real sign that the Calgary real estate market is going to slow down in the future. More people are going to find homes to be overpriced to their budget, but this will not keep many first-time buyers from wanting to get into home ownership.