Currie Barracks - The New Town Centre in Calgary
Posted by Joe Samson on Monday, November 11, 2013 at 5:02 PM
By Joe Samson / November 11, 2013
Comment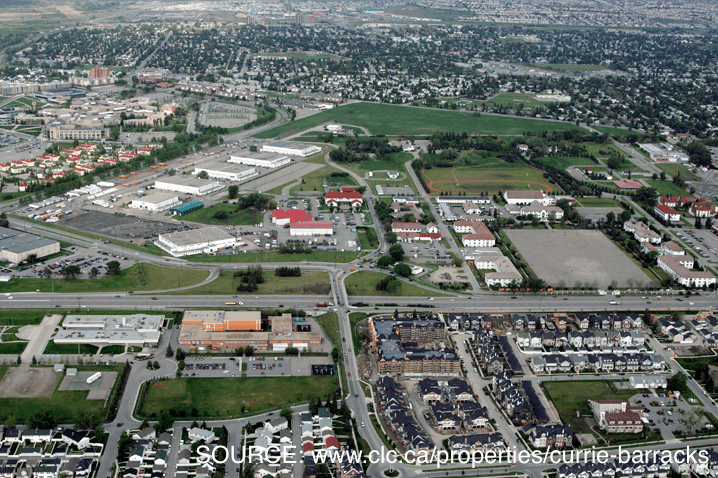 The Calgary Herald recently reported that the Currie Barracks community is going to have its own town centre.
This is a centre used with many functions in mind and will be developed by Canada Lands Company alongside Embassy Bosa Inc. These two have invested a large amount of effort in this project with an ambitious series of features.

The Western Canada division of Canada Lands is particularly looking forward to participating in this project. The former military space is to be converted into a large community that offers not only a number of homes but a series of places for working, shopping and recreation.
There will be a number of retail shops in the area as well as services and many different outdoor gathering spots. It is expected to become its own unique place with its own special identity.

Embassy Bosa is also thrilled as the organization says that the neighbourhood will be easy to walk through and enjoy. Embassy Bosa also likes how the community is very close to the downtown part of Calgary. The area is expected to be easy to walk around with plenty of opportunities for people to do things and make their parts known while living here.

It's expected that this entire community will be completed in five years. The first phase is currently in the construction process. There are 250 homes in this phase.

The second phase will also be built upon in the near future. That part of the town centre will include 300 new homes and should house families of all kinds with a brilliant setup.

The retail and office aspects of Currie Barracks will be constructed during the later phases in this program. Some multi-family properties will also be included in the plan. There are still a few open-ended things to see in this plan but the company preparing it should be ready for subdivision preparation in 2015 with the construction starting in less than a year after that.

The key meeting space in the town centre will be on the southern end of Currie Barracks. It will be in the area that the farmers' market used to be in. The town centre will also be near the Wild Rose Brewery.

The two organizations that are preparing this section for Currie Barracks are highly experienced. Embassy Bossa is based out of Burnaby, British Columbia and is currently in the East Village building two residential towers with condos and is looking to build a few new spots around the Beltline.

Canada Lands Company is a federal crown corporation that is heavily backed by the national government. This organization is also looking to support the project by taking a look at how it can continue to get profits and services off of its former government-owned spaces.
This is expected to be a strong development for the Calgary area. The Currie Barracks Developer section is expected to be very popular and unique for all those who are looking for places to live in while in Calgary.