Developers Willing to Fetch the Bill for Quicker Infrastructure in Calgary
Posted by Joe Samson on Friday, February 14, 2014 at 2:05 PM
By Joe Samson / February 14, 2014
Comment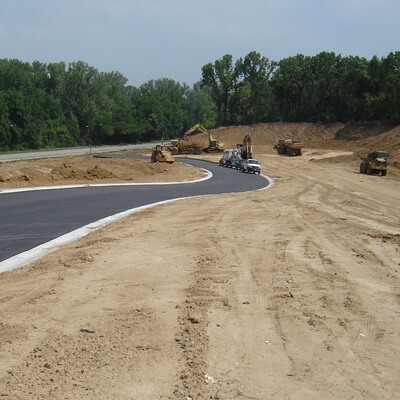 Suburban housing might not be for everyone in Calgary, but a lot of people do enjoy it because of all the perks. After all, it offers a sense of security and it gives you a chance to be a part of a community where you know your neighbours.
Not to mention there are a lot of housing options in the suburbs of Calgary, and they offer a lot of customization options for buyers.
Homeowners can choose everything from the layout to their home to the materials used inside it, which means they can effectively create their dream home. While there are a lot of suburban housing projects going on right now, developers are looking to speed things up even more quickly, and that means more homes in the market right away.
Developers Paying More in Calgary
Did you know that the city actually covers the cost of area structure plans and front-end infrastructure for developers? In addition to the city having to shell out quite a bit of money, a lot of time also has to be taken up waiting for the paperwork to get done. This can cause a lot of hold upon the entire building process, which developers don't like because they want to move quickly to get homes built and sold.
But, now there is a new option available to developers who want to take on things for themselves! They will now be responsible for covering the area structure plans and even front-end infrastructure.
The area structure plans can cost up to $1 million dollars alone, as they require extensive studies done on environmental impact as well as other issues. When it comes to the front-end infrastructure costs, developers will have to pay more for water pipes as well as sewage that is necessary for new structures.
In the past, the expensive infrastructure was built only after the development was approved, and that took up a lot more time than developers wanted. The city's approval has already been given for developers having to pay for future area structure plans, but the decision for the developer paying for front-end infrastructure costs is still not final.
Easy-Access Homes in Calgary
This is good news for developers that want to get in-demand homes built, especially for those suburban communities. The approval will keep them moving with developments that are going to make them and the city more money.
Just think about where new homes could be useful, like around the new south hospital. There are thousands of people who work there, and if there were more housing options, then those employees would be able to get to their jobs easily no matter what the weather was like outside.
People who are looking to purchase a home want their residence to be close to where they go frequently, and where do you go more often than work? With developers being fully on-board with taking over the costs for these things, you should expect to see even more housing start to be built in the near future!
The city will also be making a lot of money with this plan, and be taking on less risk, so it's a win/win situation all around.