Different Mortgage Types In Alberta
Posted by Joe Samson on Friday, March 14, 2014 at 1:19 PM
By Joe Samson / March 14, 2014
Comment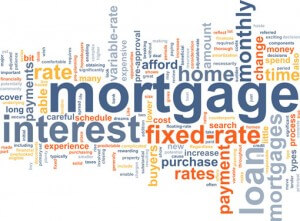 Do you ever wonder what are the differences between mortgage types that you can apply for? Not understanding the principal of each type of mortgage options that you have available to choose from could cost you tens of thousands of dollars.
Below I have compiled a brief description of mortgage categories that are available for you to choose from. Depending on your personal plans, you will need to carefully review and discuss the best mortgage product for you to choose.
CONVENTIONAL: A borrower has a minimum of 20 percent down payment on the purchase of a home, or leaves at least 20 percent of the home's available equity when refinancing a mortgage. Under traditional conventional mortgage guidelines, a mortgage does not exceed 80 percent of the home's value.
INSURED OR HIGH-RATIO: Allows a borrower a minimum of 5 percent down payment when purchasing a home, or that the borrower leaves 5 percent equity in a home when refinancing. Under traditional insured/high-ratio guidelines, a mortgage does not exceed 95 percent of the home's value.
ZERO DOWN PAYMENT: The true "zero down payment" mortgage is no longer available as per the Canadian government legislation, however, a "no money down" mortgage is obtainable via a "cash-back" or "flex-down" program through the lender's insurer (i.e. CMHC, Genworth and AIG). Program allowances are O.A.C.
OPEN MORTGAGE: Allows a borrower to make a lump-sum payment on the mortgage at any time without being subject to a pre-payment penalty. Typical open mortgages accompany higher interest rates than closed mortgages, however, the open mortgage is ideal for those who wish to pay off a mortgage in a short amount of time or switch from a short-term mortgage (with higher interest rates) to a longer-term mortgage (with a lower interest rate).
CLOSED MORTGAGE: Ideal for the borrower who wants the security of knowing what their monthly payments are going to be from month to month or week to week. Prepayment options usually accompany a closed mortgage, allowing the borrower to pay an allotted percentage of their mortgage back throughout the month and/or year. Maximum flexibility of repayment (like the open mortgage described above) is not available on a closed mortgage.
VARIABLE MORTGAGE: Variable rates are not as secure in set payments are from month to month, as opposed to a closed mortgage. The attraction to the variable rate is that these mortgages work off of the prime rate of Canada. Your "floating" rate is typically lower than the closed-mortgage rates, however, your rate fluctuates with the prime rate of Canada.