Federal Election and Calgary Real Estate
Posted by Joe Samson on Monday, April 4, 2011 at 11:20 AM
By Joe Samson / April 4, 2011
Comment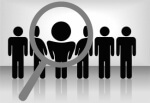 There's nothing better than a good federal debate. Well actually, that's not true. Having a government be able to do its job without being having to be sidetracked by numerous costly elections, well that surpasses the greatness of watching prime-minister-wannabes duke it out on live TV.
As I was watching the debates last night---wondering what must have happened to Mr. Ignatieff in his childhood that turned him into such an angry individual---I considered what we have lost by being forced into this 300 million dollar-election. Of course, the first such thing that came to mind was the grinding halt which befell Realtors' federal lobbying efforts, among many other things. But you're not here to read about the other things, you're here to read about real estate.

"Three key issues Realtors have been fighting for," Manitoba Real Estate Association (MREA) President Lorne Weiss said,

1) "Getting a capital-gains-tax rollover for commercial properties"
2) "Raising the amount first-time homebuyers can borrow from their Registered Retirement Savings Plans (RRSPs)" and
3) "Requiring lenders to provide better disclosure to homeowners about the costs of ending a mortgage early."

Nowhere in the debate did any of these things come up, and this isn't just real estate busy-talk. This, to me, is policy choices. The second two on the list is what I am going to focus on here today, as they are the ones that tend to closely affect my Calgary Real Estate business.

First of all, I think we can all agree that we should all be rolling out the red-carpet for well-qualified first time Calgary home buyers. Choosing to buy a home in Calgary is one of the most financially sound decisions that a person can make. Homeownership certainly brings on a new level of maturity and responsibility that should be encouraged in Canada. Therefore, if there is any way to make this process easier or more financially feasible, that is an avenue that should be pursued by our federal government.

"We think the federal parties should be addressing our issues because they aren't just specific to our industry," Weiss told CRE Online. "Something like giving young people the ability to borrow more from their RRSPs to buy their first home doesn't just apply to the real estate industry; it really applies to the economy as a whole."

Having just raised the amount that first-time-homebuyers are allowed to withdraw in 2009 from $20,000 to $25,000, Weiss would like that amount indexed to inflation. "Rather than having to go back to the federal government every four or five years, we would like to put a mechanism in place to have the amount indexed to the rate of inflation, just in the same way a pension is. We feel that would make RRSPs a more effective tool for first-time homebuyers," said Weiss, who was the former chair of the CREA Federal Affairs Committee.

Pay-out penalties from mortgage providers is another issue of immediate concern to me. There have been a few times where I have been with my clients when they discover that it will cost them $35,000 to buy out their mortgage. Now, this number is certainly high, but it can happen.
Purchasers should feel comfortable knowing that they are entering into a mortgage agreement that is totally transparent and that all the facts have been disclosed to them in plain English. Not everybody understands the fine print on mortgage contracts, and it should be the duty of the mortgage broker to explain it to them thoroughly before anything is signed.

So, yes, I'm all for the issues that were discussed in last night's debate, but being a real estate agent in Calgary, of course, I want to see them pay more attention to our industry. Because having a place to live, affects everyone.

In closing, I do want to encourage everyone to exercise the rights that we have been blessed with in this free country, and get out to the poll and VOTE! There are people out there who are dying for the same rights, so please take advantage of yours this May 2nd!