Finding an Outstanding REALTOR®
Posted by Joe Samson on Monday, June 10, 2013 at 7:33 PM
By Joe Samson / June 10, 2013
Comment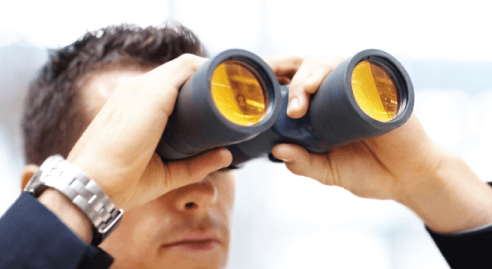 Your home is probably the most valuable asset that you will ever have to decide who will earn the right to represent the sale or the purchase of your property. It could be an overwhelming experience to decide who is the most deserving to earn your trust out of the 5,000+ licensed REALTORS® in Calgary.
Just because your friends said that he is the best REALTOR® you should make sure to do your own due diligence. After all, your friends aren't the ones who will be managing your personal finances. An even more important question to ask ourselves is to understand the reasons why we should have a REALTOR® to look after our best interest before we begin the hunt for one.
Have you ever tried to cut your own hair? If you did, I am sure it wasn't a pretty experience. REALTORS® are trained professionals and are continuously mandated to upgrade their knowledge to help to better serve their clients every day. It's not only the knowledge that a REALTOR® will bring to the table when working with you, but a REALTOR® can save you a considerable amount of time by doing most of the leg-work for you at no direct cost to you.
In today's booming market condition it's not uncommon for sellers to try the For Sale by Owner market before considering hiring a REALTOR®. Chances are good that you will be able to succeed at selling on your own. However, statistics show that in most cases sellers ended up selling their properties for much less than what it would have cost them to hire a professional.
Whether you are buying or selling a piece of real estate it's extremely important to have a professionally prepared comparable market analysis done for you to protect your investment. It's also as important to complete the paperwork properly. Once the ink dries on the paper it's hard to make changes to it and regrets could easily come by.
REALTORS® have access to the MLS (Multiple Listing Service). Having the convenience of being able to tap into the single largest source of homes available on the market is not the only benefit that you will receive. REALTORS® are legally bounded by a strict Code of Ethics and high Standard of Business Practice as well as Agency obligations to represent your best interest.
In a nutshell what this means to you is that all the information available on MLS is guaranteed to be accurate by the listing REALTOR® and if there were any defects known about the property or other facts that might affect your decision-making process you will find out about it up front.
Regardless if you are buying or selling a property, it could take a bit of time to find a quality REALTOR®. The relationship that you will establish will play a key part in your future investment. It is well worth the effort to work your way through many potentials to find that Outstanding REALTOR® in Calgary, but when you find one, they will be worth their weight in gold.
The most successful way to begin your REALTOR® hunt is to conduct subtle but effective interviews in person. The purpose of your first interview should be to discover each others' needs, expectations and to discover the future steps to be taken by both of you. Your meeting with the potential REALTOR® should be structured to find out how effective they might be finding properties or selling your existing property.
You will need to be able to conclude if the REALTOR® is focused on a potential long-term relationship or does he feel desperate' to sell the next house. If you feel a little bit pressured, you might be tempted to choose to work with someone else because the REALTOR® doesn't understand the word relationship'.
The other side of the coin if you want to find someone who isn't too set back. You want to make sure that he will be actively doing what you agree upon and that he will have the time and energy to complete your sale or purchase. Working with an aggressive, motivated REALTOR® is good when they are representing you. They will be able to uncover as many opportunities as possible. You want someone who is enthusiastic, along with competence and consideration for a long-term relationship.
Timing and creativity seem to be an ongoing issue today. Like most of us, we could have days when everything just seems to be piling up and we find it challenging to follow up on our promises.
However, for most of the time, we should be organized and well prepared in advance for those crazy days. Find out ahead of the game what is your REALTOR'S® policy on returning your calls and what kind of systems does he have in place to serve you better.
Education and knowledge with experience will be the key elements of a successful real estate transaction. You should be also asking your REALTOR® if he is taking any advanced training to better serve his clients or what is he doing that is different from the rest of REALTORS®?
The best way for you to prepare for your meeting is to sit down prior to the meeting and write yourself a set of questions that are important to you and discuss them at the time of your interview. More likely a well-prepared REALTOR® will do the same thing. The most effective way we can help each other is by communicating openly.
Once you feel confident and comfortable about choosing a REALTOR® to work with you, don't be afraid to commit to him. At the end of the day, a REALTOR® will be spending a considerable amount of time working for you away from his family. In exchange for his time and for his upfront miscellaneous costs associated with serving you, it's only fair to him to be able to get paid for his efforts.
Whether you are considering purchasing your first home or perhaps you have done it many times in the past, you owe it to yourself to further explore the potentials of maximizing the value of your largest investment. The quality of any relationship that you will ever establish will be a direct correlation between the amount of time and energy you invest in that person.