Flipping Houses the Smart Way!
Posted by Joe Samson on Saturday, September 7, 2013 at 5:39 PM
By Joe Samson / September 7, 2013
Comment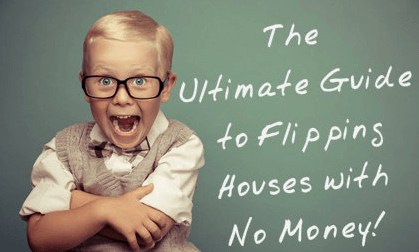 I am sure that you've heard about the late night infomercial that claims to teach you everything you need to know to become a millionaire through flipping homes.
It seems that everyone knows someone in the Calgary who has some experience in renovating and selling a house for a profit.
Flipping a house consists of buying a home in need of repairs improve the home as quickly and financially most effective way as possible. The majority of first time home flipping experiences have dreams of making incredible amounts of money in a very short painless experience but it is never that easy.
Home renovating TV shows are becoming quite popular among viewers. Some of my favourite ones are where they set a target of finishing everything in about a week. My only concern about it is that they never show the true time what it actually takes to complete the project.
If you want to be sure about your scheduling make sure to interview a few contractors first and get at least 2-3 separate written quotes and references along with it.
You should accept the fact that issues almost always happen in some phase of the process. You need be completely in the know about the community surrounding the property to help you determine which improvements are wise to invest your money to gain maximum return.
A common way to find an investment property is to take a car ride around a medium range area and search for run-down homes with solid structures that have possibly been on the market for a while. Many times these homeowners are very anxious to sell the distressed property and with most home needing repairs there is room to negotiate.
Before purchasing a property for flipping purposes you need to ensure that the home fits different criteria to ensure that it is a sound investment decision. Find out if the neighbourhood is an area that is growing or transitioning and other buyers would be interested in.
If there are too many homes for sale in the current real estate market rut will push the selling price of your home down no matter how much you fixed it up. Calgary is still experiencing a balanced market yet we are starting to see more inventories available for buyers to choose from.
Make sure that the repairs that are needed in the home are types that you can easily fix and are inexpensive. Before making an offer on a home you should know exactly the cost of repairs that you will be making plus closing fees and marketing fees will still leave you with a great enough net profit.
If you want to avoid making a big mistake with your investment property it is recommended that you set up a budget for necessary repairs and stick to this. You aren't trying to make this into someone's dream home but rather a stable property that is move-in ready.
Having a contingency fund included in your budget is always a good idea. It's almost always guaranteed that you will have unexpected expenses along the way.
Try to save money whenever possible. Ask friends and relatives to help out with your project. Shop around to find the lowest prices on materials and try to get discounts whenever you can.
You should always have complete professional inspections performed on a home prior to purchasing to make sure there aren't any extreme problems such as foundation problems or water damage. Hire a professional licensed contractor to do any repairs that are too difficult for you.
The biggest mistake people make when they are flipping a property is paying top of the line prices for top of the line materials. Quality is important to most home buyers but this isn't going to help you sell the home. Make sure you remodel based on the community's real estate style.
Keep in mind that when you are flipping a house, you make your profit at the time of your purchase and not when you are selling it. Proper due diligence is always rewarding, know your numbers, only rely on the hard facts and leave your emotions behind when buying an investment property.
To have a successful investment, make sure to understand the details of your whole project from start to finish. A wise real estate mentor of mine told me once before you get in the front door, find out how to get out the back door.