Get in the Calgary Real Estate Market Now, or Miss Out!
Posted by Joe Samson on Thursday, December 12, 2013 at 4:19 PM
By Joe Samson / December 12, 2013
Comment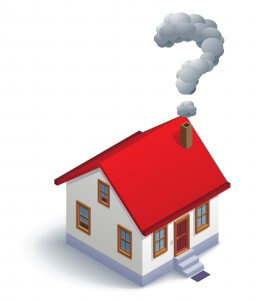 The real estate market in Calgary has gone through some pretty tough times, especially when the housing market in the United States crashed.
While a lot of people turned to renting after this happened, the prospect of purchasing a home is now being put on the table more frequently.
Not only does this give you a piece of property that you own, but it can also mean more financial security in the future (who doesn't want that!).
While Calgary real estate in the past few years wasn't anything to celebrate, it is now taking a turn for the better. In fact, 2014 is a year that most real estate agents in Calgary are highly anticipating. This is because home sales in Calgary have been on the rise, and so has the average selling price of homes.
Prediction for 2014 Real Estate in Calgary
In 2013, the real estate market in the area exceeded expectations that economists had. This has led to a projected increase of 4.3% in 2014 when it comes to the sales of homes.
While that is important for the economy, what does it mean for you? Well, if you're planning on buying a home in Calgary, then you better start looking soon! Home prices are only going to increase and affordable prices will probably be difficult to come across.
It's also important to note that two and three bedroom homes are going to rise in popularity, especially as rentals become more expensive.
Think about this: when purchasing a home becomes more economical than renting, the housing market can increase exponentially and quickly! If you don't have a lot of money to waste, then purchasing may be the very best option for you.
After all, if you are paying a lot of money for a rental in Calgary, then why wouldn't you want it to go towards your mortgage?
If you are a homeowner looking to sell, then you can expect to have a better position in the real estate market in the coming year (feel free to celebrate). This may mean being able to sell your home for a better price and getting it off the market sooner than you anticipated!
Real Estate Will Continue to Rise in 2014
With the Calgary Real Estate Board predicting that housing prices, as well as sales, will climb next year, a lot of great things can happen for both buyers and sellers.
Calgary has seen not only stronger employment in the recent year, but also wage growth and strong migration levels. This can mean that living in Calgary is something that benefits you in more ways than one! Not only will you enjoy living there because of quality of life, but also because it's benefiting your future.
While the migration may actually decrease in 2014, the demand should still be there because of the strengthened economy.
So, whether you're a buyer or a seller, you should be able to take advantage of the good market conditions. Are you going to go out and sell or buy right now? Probably not, but at least you can start thinking about it!
There are a lot of factors that will affect the housing market in Calgary, and you won't know how it plays out until it actually happens.