Good News for Real Estate in Alberta - Rest of Canada, Not So Good
Posted by Joe Samson on Friday, May 31, 2013 at 8:08 AM
By Joe Samson / May 31, 2013
Comment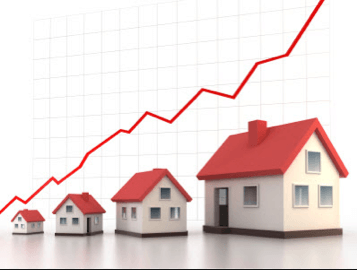 If you've owned a home for a while in Alberta and are looking to sell, especially in Calgary or Edmonton, then you can expect to have a fairly easy time finding a buyer, getting a good price for your property, and making a nice profit on your sale.
Many homeowners who have purchased at the top of the market in 2007 are able to recover their losses as well. If however, you're not lucky enough to be Albertan and are looking to sell, you might have to temper your expectations, especially if a new report by BMO Capital Markets is to be believed.

We'll start with the bad news. Sal Guatieri, a senior economist with BMO has authored a report which tells us things we should already know.

First, Ottawa's decision to kill the thirty-year mortgage and efforts to slow down Canadian household debt has effectively been a big downer on sales in the Canadian real estate market.

And, since the Bank of Canada, whether Marc Carney is in charge of it or not is irrelevant at this point, keeps expressing a desire to boost interest rates, lenders outside of anything fueled by the fruits of Fort McMurray has made lenders a little bit more nervous than they have been. The result, according to BMO's latest analysis is a double-digit drop in sales for most Canadian markets. Year over year sales has dropped a whopping 10.9 percent as of April. So for the seller who lives anywhere but Alberta, that means it will take longer to sell your home, and you may not get as much as you want for it.

New buyers looking to break into the market, for the thirty-something percent of you who don't already own your home, and anyone who does not have the benefit of living in a province with a surplus of cowboy hats, and all that sweet, sweet crude don't have much good news either, because prices have actually increased by one percent since last year. And Ottawa's new rules mean that it's gotten quite a lot harder to qualify for a mortgage, and with shorter amortization periods you'll have a larger monthly payment than people already in the market.

The lack of demand is another factor which is hurting sales across Canada. As mentioned, nearly 70 percent of Canadians now own real estate, meaning that most new buyers have already entered the market, and this has contributed to slowing sales.

Now, if on the other hand, you're lucky enough to live in Calgary, then there's good news all around. Overall sales for Calgary are up 3.89 percent year over year, and prices have gone up by 7.5 percent.

Despite Ottawa's move to slow the real estate market, if you're looking to buy, or sell in Calgary, then you should find lots of opportunity as a buyer, and a good return on your investment as a seller. In Edmonton, the story is much the same, though the numbers aren't quite as nice, they're still fantastic compared to everywhere else. Edmonton's prices are up 3.2 percent.

And here's what might be the best part. Since Alberta's job growth is expected to remain strong, Mr. Guatieri predicts that the province will continue to do well through to at least 2014. And that's probably a modest prediction; Alberta's market looks promising until development in the oil sands begins to slow, which isn't for quite a few years yet.

So, if you're lucky enough to live in Alberta, despite the Finance Minister's attempt to slow things down, you can expect the market to remain red hot in the Calgary area. Things aren't quite as good elsewhere, but the news isn't all bad either.
If you already own a home, then the good news, such as it is, is that despite the Bank of Canada wanting to raise interest rates, it's almost certainly not going to happen for quite some time yet.
With the sluggish economic recovery and the low rate of inflation, one percent interest is probably going to be with us at least until the end of the year, and probably longer than that. In fact, the Bank of Canada has put off raising interest rates so much that it seems as though the next time Canadians will see a rise in interest rates will be the next time that the Calgary Flames win the cup... for the second year in a row!