Guide to Finding a School in Calgary
Posted by Joe Samson on Monday, March 10, 2014 at 1:26 PM
By Joe Samson / March 10, 2014
Comment
---
Public Schools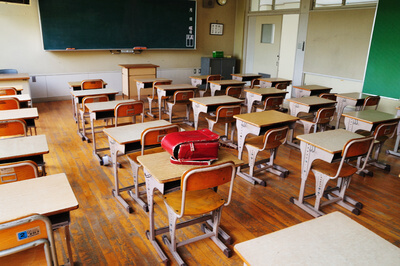 Public schools in Calgary are served by the Calgary Board of Education (CBE), which cares for about 219 schools in total. The schools in the Calgary Board of Education system are divided up into five geographical areas.
It could be quite overwhelming to discover the proper school boundaries, where new schools are being built. To help with this process CBE has created a website to serve you with this information.
Area-I Parkdale Centre: 728 - 32 Street N.W., Calgary, Alberta T2N 2V9 Phone: 777-8710 Fax: 777-8719
Area-I is the fastest growing region in the city as it is poised to have a significant population gain of 27,000 people by 2006 with the highest growth rates in northwest suburban areas.
Area-I is comprised of 28 communities in the northwest and southwest of the city. It is to bound on the south by city limits, 117 Street S.W., 16th Avenue and the south side of the Bow River, city limits to the west and north, and bounded on the east by 37th Street N.W., Shaganappi Trail, John Laurie Boulevard, Charleswood Drive and Crowchild Trail.
Area-I has a total enrollment of 15,574 students in grades 1 to 12 throughout 33 schools and programs. This includes 20 elementary schools, six junior high schools, three senior high schools, and four unique settings. A middle school, under construction, is scheduled to open September 2007.
Area-II Mount View Centre: 2004 - 4 Street N.E., Calgary, Alberta T2E 3T8 Phone: 777-8720 Fax: 777-8729
Area-II has the second largest number of students with an enrollment of 21,227 students. Area II offers a range of programs to meet the diverse needs of our students' Kindergarten to Grade 12. These programs include our Regular Programs K-12, English as a Second Language (ESL) K-12, Special Education Programs K-12, and our Alternative Programs.
Area II consists of 37 communities located in the northwest and northeast parts of Calgary. It is bounded by the Bow River to the south, the city limits to the north, Crowchild Trail NW, Nose Hill Park and Simons Valley Road to the west and Deerfoot Trail and Barlow Trail to the east.
Area-III Willowglen Business Park: 300 - 12 Manning Close N.E., Calgary, Alberta T2E 7N6 Phone: 777-6233 Fax: 777-6239
Area III celebrates the most culturally diverse population in the city. Serving 23 communities in northeast/southeast Calgary, Area III is bounded by Deerfoot and Barlow Trails to the west, by 144 Avenue to the north, by the city limits to the east, and by 50 Avenue to the south. Area-III is comprised of 27 Elementary Schools, 1 Elementary/Junior High School, 1 Middle School, 8 Junior High Schools, and 3 Senior High Schools, offering an array of programs to meet the variable needs and interests of its students.
Consistent with other Areas, Area III enhances Alberta Education's required programming by offering choices and alternatives within that mandate. Area III schools offer Programs of Choice, reflecting the interests and needs of the academic community as well as Special Education Programs designed to address the specific educational requirements of students with special needs.
Area-III is firmly committed to the provision of resources to support and direct early literacy, the learning of English as a Second Language (ESL), and the enhancement of cross-cultural understanding. Area III collaborates with numerous external agencies to offer many enriching opportunities for students and families.
Area IV Ernest Manning High School: 3600 - 16 Avenue S.W., Calgary, Alberta T3C 1A5 Phone: 777-8750 Fax: 777-8759
Area IV comprises 56 communities in southwest and southeast quadrant, roughly bounded by 16 Avenue NW and the Bow River to the north, the City limits to the west, Glenmore Trail SW to the south, and Barlow Trail to the east. Area IV has an estimated population of 182,000 or 20.9% of the population of Calgary with 16,000 children from 0 –- 19 years. Area IV has the smallest number of families and the highest number of single people in the city.
Area V Haysboro Centre: 1123 - 87 Avenue S.W., Calgary, Alberta T2V 0W2 Phone: 777-8780 Fax: 777-8789
Area V has the largest population in the city and anticipates the largest population growth (12%) by 2006. Area V is bounded by Glenmore Trail SW and 50 Avenue SE to the north and the city limits to the west, south and east and serves 41 communities in southwest and southeast Calgary.
Area V is comprised of 47 schools/specialty programs and has the highest number of students enrolled at 24,061 accounting for 25% of the students from Grades 1 to 12 in CBE.
Catholic Schools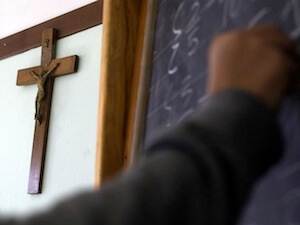 The Calgary Catholic School District serves Catholic students living in the City of Calgary, Airdrie, Cochrane, Chestermere and related municipal district lands of Rocky View. This learning organization educates and empowers students from kindergarten to Grade 12 to reach their full potential, meet life's challenges, serve their community, and journey in faith.
Private and Charter Schools
There are several available schooling options for French Immersion Programs in Calgary.
The

Calgary Board of Education (CBE) offers public French immersion programs from Kindergarten through to Grade 12. For information follow these links:
The Calgary Catholic School District (CCSD) offers public French immersion programs from Kindergarten through to Grade 12. For information follow these links:
French Immersion programs are offered at the following private schools: