Happiness in Calgary is on the Rise!
Posted by Joe Samson on Monday, November 25, 2013 at 4:41 PM
By Joe Samson / November 25, 2013
Comment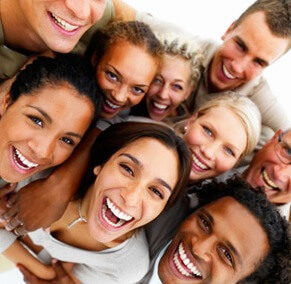 It's no secret that Calgary is a beautiful place to live, but are you aware of how residents feel about living in Calgary? While other places might not put too much thought into their residents, Calgary is changing things.
The mayor and city workers want to create a place that is not only beautiful but also a simply great place to live. This hasn't come easy, but things are starting to change from what they once were. In fact, if you would have asked citizens of Calgary if they were satisfied with their quality of life in the city three years ago, less than 78% would have said they were.

Fortunately, this number has taken a turn for the better, and over the last three years, the satisfaction with the quality of life in the city has climbed to 88%!
In addition to this, an astounding 92% of citizens claimed that they were proud to be Calgarians and said they were more satisfied with the programs and services from the City of Calgary. These findings were part of a 2013 Citizen Satisfaction Survey, which is done to make sure citizens and the government maintain a good relationship.
Mayor Naheed Nenshi recently said that the employees who work for the city work extremely hard because they want to put the citizens of the city first. He also said that they are helping to create an optimistic attitude among citizens and better Calgary for everyone to enjoy.

While there is a lot of positivity surrounding the efforts of the City of Calgary, it's still important to consider the fact that 17% survey takers say that quality of life had worsened. This is a decrease from the survey taken last year, but only by 1% (down from 18%). This number will hopefully continue to decrease in the future, as the government has made it a priority to make sure citizens are satisfied.
Mayor Nenshi says that this research is one of the ways that the government can listen to the citizens and that the data helps for making decisions. He also stated that the survey helps the government to increase understanding of what they are doing well and what they need to improve on.

The survey of 1,002 random Calgarians ages 18 years and over was done over the telephone from August 21 to September 11. In addition to the findings above, it also found that 95-99% of citizens were pleased with the flood response of the city.
The survey also found that 37% of citizens had actually volunteered for flood efforts and 45% were affected by June flooding in some way. When it comes to how City Hall spends money, 65% of survey takers said that they were getting their money's worth for their property taxes. This is a huge increase from the 51% in 2010, but only a slight increase from the 62% in last year's survey.

One of the biggest issues the survey addressed was roads and infrastructure, with 27% of citizens said they were displeased with how they were able to get around the city. 53% also said that growth and planning contributed to the deteriorating quality of life in the city.
Mayor Nenshi encourages Calgarians to participate in these surveys so that the government can make more efficient priorities for the up and coming year. He also says the Hearty contest is available to participate in on the official Twitter and Facebook pages for the city. This contest can result in daily prizes just for citizens sharing why they love Calgary!