Heading South for the Winter?
Posted by Joe Samson on Tuesday, October 1, 2013 at 5:10 PM
By Joe Samson / October 1, 2013
Comment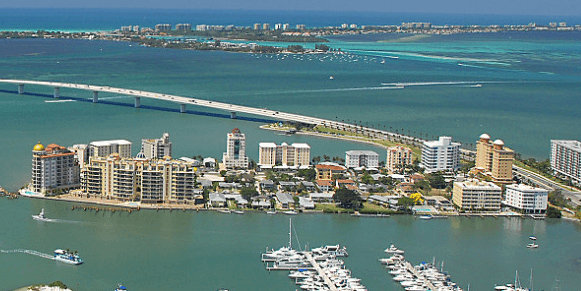 When the cold weather starts to grip the Canadian region, it is time to start planning a getaway. Down in sunny Florida, temperatures stay warm and bright even in the depths of January, making it the perfect spot for a holiday. Before travelling to the Sunshine State, however, make sure to have some great spots in mind so you can divide your time up with flair.
John and Mable Ringling Art Museum
The John and Mable Ringling Art Museum is the premier art and performance centre in Sarasota. The spot hosts all manner of events, with an overflowing calendar bursting with offerings for attendees to take advantage of. Theater performances are often available, as are unique exhibits that rotate regularly so there is always something new to take part in.
Make sure to consult the calendar before arriving so you can plan ahead and choose your dates based on the best events the museum has on display. There is quite literally something for everyone here.

Disney World
Analysts have said that Disney World is the number own vacation spot in the world, and it is easily one of the best places to visit when travelling to Florida. This massive theme park kingdom isn't just for the kids, but a wonderful escape for both the young and adults, with four parks, two water parks, a shopping and dining complex and dozens of resort hotels. This is a great spot for families to travel together, and there is also the Universal Studios complex nearby, with the new Harry Potter land filled with attractions from the boy wizard.
The Florida Keys
When it comes to Florida, one of the first things people think about its beaches. And when it comes to beaches, one of the first things Floridians think about is the Florida Keys. This series of small islands at the south of the state is dotted with beautiful beaches, many untouched by outsiders. This is where the locals go. You can get in great sunning and swimming, take out a boat for some fishing, and enjoy a relaxed and unhurried holiday. And the seafood is some of the freshest you will find anywhere around, making it an ideal place to escape to.
Miami
??Miami is trying to give New York a run for its money as the city that never sleeps. Visitors to this area are opened up to all manner of activity, from blissful days on the beach to stunning nightlife that doesn't stop until the sun comes up. Designer shops litter South Beach and excellent dining are at every turn, making it no wonder that so many celebrities call Miami their playground. You can also take in a Miami Heat game here at the massive American Airlines Arena, then hop over to the clubs to finish off the evening.?
St. Augustine
St. Augustine is a beautiful old city in the northern part of Florida, evoking thoughts of the time gone by and genteel southern days. This city, one of the oldest in Florida, is similar in feel to other old southern towns, like Charleston of Savannah. Here, visitors can see the first schoolhouse founded in Florida, and tour old estate homes, charming streets and overflowing trees. Shopping and dining in this town are a charming treat, as the tradition of St. Augustine can be felt in every corner.?
Planning a trip to sunny Florida is guaranteed to put you in a good mood, especially when you start learning about some of the great spots there are to partake of, from great museums and theme parks to beautiful beaches and stunning nightlife.