HERE COME THE CRAZY, CRAZY HOLIDAYS!
Posted by Joe Samson on Wednesday, December 24, 2014 at 8:47 AM
By Joe Samson / December 24, 2014
Comment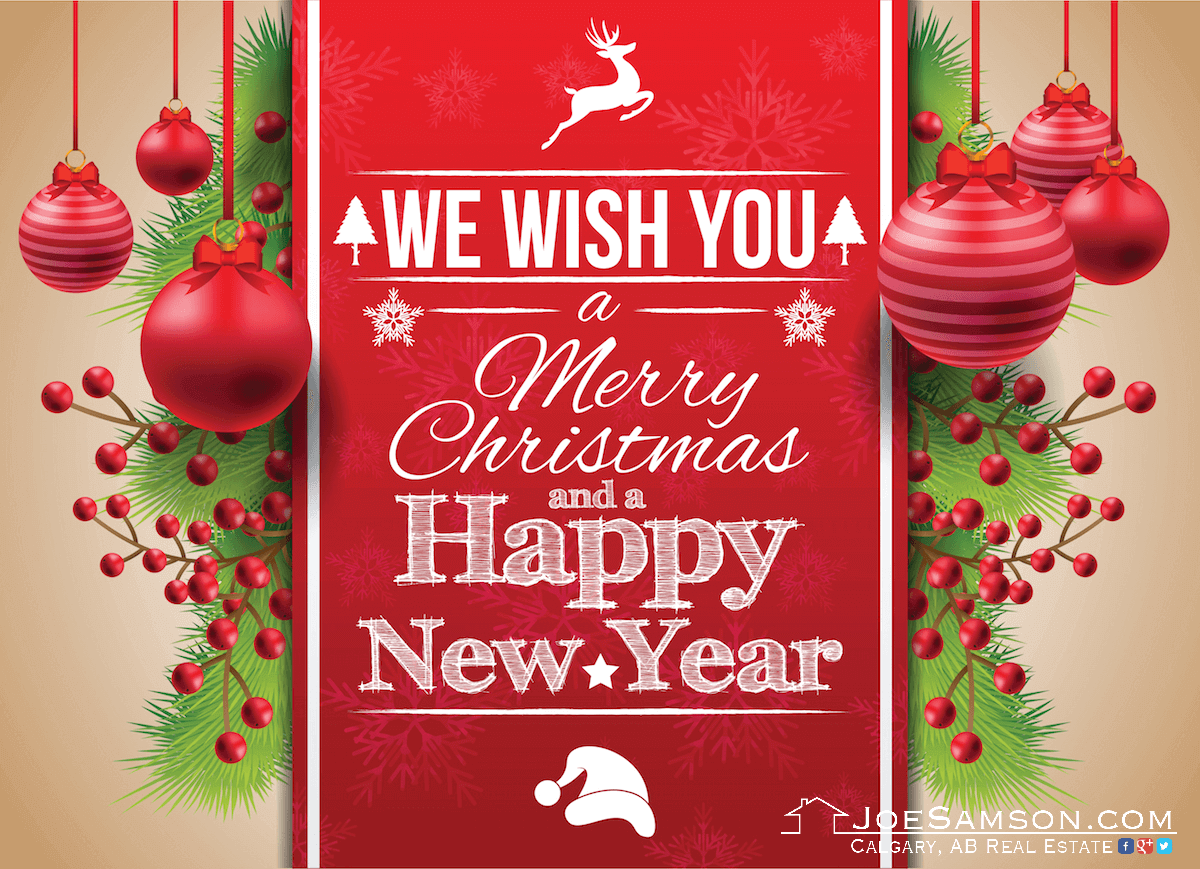 Let's face it, like most of us it probably has taken you a full 11 months to recover from last year's holidays. The first reality, of course, was opening your January credit card statements. Wasn't that a smack in the face! But, you slapped on a determined smile (although it looked a little grim to most people), and ploughed through it. By the end of August, you'd paid all those Christmas excesses off. Wasn't that a great feeling? Of course, on September 1st, the ads, radio and TV spots started to promote the holidays for this year!
Arrgh! But as your Uncle Claude used to tell you, "It's a great life if you don't weaken!" And you, brave holiday warrior, were determined not to weaken. Even when the first image of the Jolly Old Elf appeared on your TV screen and your spouse had to deter you from throwing a Molson's Golden at the set!
But right about that time, you decided that this year would be different, by golly! For one thing, you wouldn't mix eggnog and CC and ginger at the Christmas office party like you did last year. Somehow memories of last year's party, where you gave the boss a full, wet, smack on the lips, still give you nightmares. Probably do the same for your boss.
Then there's the annual Christmas budget. Every year, since Santa's been sliding down the chimney, you've made a practical budget for gifts. So much here, so much there, and all wrapped up in a nice, neat bow – only to find out how easily bows come untied. Usually when you're in your first half hour of shopping.
And then, last but not least, there are the family gatherings! Remember last year's? Aunt Tilly got a little tipsy and took a nap in the attic and didn't wake up for two days. Cousin Jethro announced that he was going to Sweden to have a sex change operation. Uncle Solly's false teeth fell into the punch bowl, which put a huge damper on the party, and your brother Marvin gave you the same present you'd given him the year before – in the original wrapping paper!
Ah, memories of Christmas past!
But let's get serious for a moment.
Sort of anyway. We hoped you enjoyed our little holiday parody. And if you're like most people, you can probably recognize yourself in some of those situations!
This time of year really can get crazy. There's shopping. Then there's late shopping. Then there's the "OMG it's Christmas Eve and I still haven't bought a present for (fill in the blank yourself!)". It's exhausting, and at the same time, exhilarating. Like the song says – it really is the most wonderful time of the year. It's about children looking forward to Santa, and old folks looking back and remembering. It's about friendship. It's about family. And most of all, it's about love.
Doesn't it make you stop and think – why can't every day be like Christmas (without the shopping of course!). Funny thing is, it could be if we'd just let it happen.
In any case, I want to thank you for trusting us with your business. It means a very great deal to us. Buying or listing a home is a huge, huge decision, and the fact that you selected us – well, it really means a lot, and we appreciate it.
So, for Christmas this year, we want to wish you the best, most amazing, most fabulous and just all around great holidays! May 2016 bring you health, happiness, and the joy of being in the hearts of loved ones, as you hold them in your own heart.
God bless you and your family!
Joe