High-End Housing Market is Clearly Moving Upward!
Posted by Joe Samson on Friday, September 27, 2013 at 5:19 PM
By Joe Samson / September 27, 2013
Comment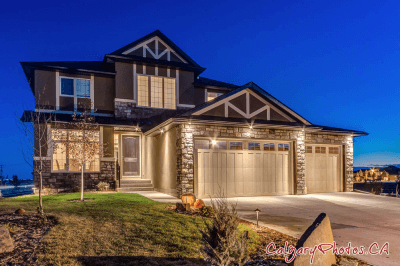 To say that the Calgary housing market is in good condition would be an understatement. The real estate market out in this part of the country is growing quickly and it is widely estimated that it is only going to improve over time.
The overall picture of the Calgary housing market is strong as about 2,200 homes were sold in August 2013. This is about 27.5% higher than what was sold in that same time period a year ago.
In addition, the average price for a home in Calgary has increased by 8% while the medium price has gone up by 6% when compared to the totals from the past year. In fact, an average home in this market won't even be available for sale for more than forty days.
While these are noteworthy statistics, the luxury housing market paints a very different picture. The sales of luxury homes that are at least a million dollars in value around Calgary have increased at a rate much higher than what is with other homes that aren't as expensive.
524 of these luxury homes have been sold around Calgary since the start of the year. This is 144 more than what was sold at this time a year before. The odds are that the city's single-year record of 544 luxury home sales will clearly be surpassed.
In fact, there were 64 homes with values of a million dollars or more than were sold in the area in the past month, thus doubling the total from August of 2012. This total number for August 2013 was also the single-month record for luxury home sales in Calgary.
The demand is expected to be very strong as more people continue to flock into Calgary and other parts of Alberta to find jobs. The rise of the job market in Calgary and the easy access to money around the area is a good example of the signs of how viable the real estate market will be around here now and well into the future.
This demand has resulted in an increase in the number of bids for homes in the Calgary area. Bids are often added to properties when they are being searched through by multiple people who are interested in them. This can create an auction-style environment where the people who want to buy certain homes will want to spend a little extra on them.
This often causes some people to spend more money on these homes than what they are worth. In a bidding war, there is a strong potential for a house to sell for at least $100,000 more than the home's original value when all is said and done.
The growth of the Calgary luxury housing market is very evident by the way how more people are so interested in finding properties in the city. People are looking more than ever before to see what homes are available while also bidding more money on them. The growth of the economy in Calgary will only make the market more popular.