Higher Prices in Calgary Don't Scare Home Buyers
Posted by Joe Samson on Wednesday, February 26, 2014 at 1:50 PM
By Joe Samson / February 26, 2014
Comment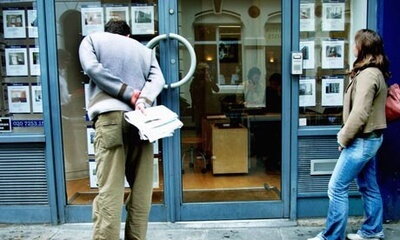 Calgary is rapidly becoming one of the best places to live in Canada due to its sheer beauty and a booming economy.
While price growth has been regularly occurring, that isn't hindering people from moving in and finding a job. In fact, record levels of migration have been happening in recent years, and homebuyer demand is creating a housing market boom that is a paradise for sellers.
So, why aren't people being greatly affected by the high prices? The answer is in the economy.
Calgary's Booming Economy
If you drive through downtown Calgary or take a stroll outside, you will see that big changes are happening. More multi-family homes are being built, as are suburban communities on the outskirts of town. More people are starting to purchase homes, including first-time buyers that are looking to make an investment towards their future.
So, what's the secret? Are prices too cheap to pass up? No! The prices of homes in Calgary are actually the third highest in the country, falling only behind Toronto and Vancouver. But, the big difference is that Calgary has a fast-rising population, a very hot job market and attractive rates on mortgages.
Most people have great paying jobs in the area, which means they don't mind paying a bit more for a home that would cost them less in another part of Canada.
Local investors aren't the only ones that are taking advantage of the hot housing market, as many foreign investors are as well. They are pulled in by the attractive interest rates, but also the fact that there are not many rentals available to choose from in the area. And, since the economy is only set to grow, right now is a great time to get involved in the housing market and make a worthwhile real estate investment.
Although multi-family homes are among the most popular being built at the moment, the luxury market is also becoming stronger. More people are becoming comfortable with spending more on a home if it means they get more space and the home design that they want. They're also making more money, which is accommodating larger purchases, even for their very first home.
If you thought that people would pull away from the housing market just as pricing was going up, then the statistics in Calgary are definitely going to prove you wrong! Prices have been steadily increasing, but buyers are not staying out of the market because of it.
Calgary is looking to be one of the strongest markets in all of Canada for well into the future. It's one of the few markets that is seeing huge strides even though price growth has regularly continued. More people are set to move here in the future, and that means the economy will be hotter than ever.
Buyers are more confident than ever making purchases, and don't mind paying extra for the home that they want because of the awesome job market. So, keep an eye on Calgary, because it will likely become attractive to new records of people looking to move here in the near future.