Home Buyers in Calgary Scramble Due to Bidding Wars
Posted by Joe Samson on Thursday, March 6, 2014 at 1:32 PM
By Joe Samson / March 6, 2014
Comment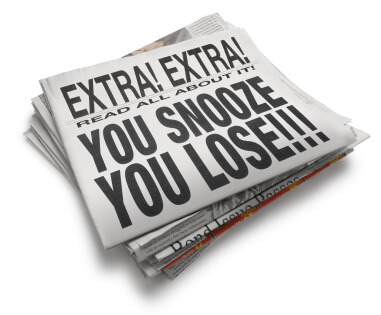 If you found a home that you wanted in Calgary, would you go into a bidding war with another buyer to buy it? And would you pay over asking price just to make sure you get the keys to that place?
If you're answer to this is "no", then you are likely not familiar with the new Calgary real estate market. More and more people are willing to grin and bear it when it comes to competing for a home, and they are opening up their checkbooks wider than ever.
After all, the housing market in this city is hot, and you have to be aggressive if you want to move into the home that you like.
Calgary's Bidding Wars
People who are buying a home in Calgary are now more willing than ever to go into a bidding war for the home that they really like. The reasoning behind this? Well, there is a shortage of homes on the market! In fact, MLS® listings are down over 20% from just one year ago, which means more people are thinking about finding a home that they like now.
Another reason for the willingness to bid on a home in the upcoming spring months. This is generally when people want to move, so they feel pressure to find their house before those warmer months start.
When people do get into multiple offer situations, they don't stop and give up to the next person. They are willing to battle it out and even bid considerably higher just to ensure the sale is made to them. This is increasing the sales prices of many homes, and sellers are getting much more money than they anticipated originally. In fact, one out of every four buyers has been paying at or above the asking price of the seller.
In February alone there were 537 homes that sold for better than what the seller had expected. It is 91% higher than it was a year. This is a true seller's market, but most sellers aren't taking advantage of buyers deliberately. A recent report found that only 15% of owners are pricing their homes below market value to start bidding wars with buyers, but the rest of the sellers are being true to the cost of their home.
Hot Economy in Calgary
A lot of people are pushing the limits of that they are willing to pay simply because they are making so much money. The economy is Calgary is strong, and employers are paying high salaries to workers.
When compared to other strong real estate markets, Calgary is doing quite well. For example, Vancouver is still recovering from a soft patch, while Toronto is balanced. The average sales price in Calgary is nothing to blink at, and actually set records in February, reaching over $480,000.
Buyers right now can expect that they might find themselves in a bidding war, as sales are increasing while inventory is continuing to decrease. But, this could change in the next few months, as more people are likely going to put their homes up for sale in the spring market.
When there is more inventory, home prices will likely even out, and bidding wars will become less likely to occur. If you aren't interested entering into a bidding war right now, then wait a few months and you'll likely have more luck, however, the price you're going to pay could be much higher.