Home Buyers Scramble to Find Properties
Posted by Joe Samson on Wednesday, April 9, 2014 at 12:04 PM
By Joe Samson / April 9, 2014
Comment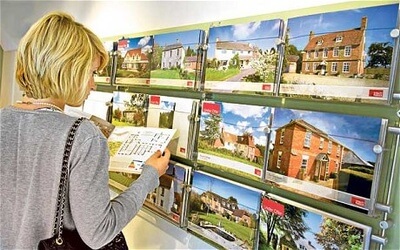 If you've looked for homes in Calgary recently, then you probably noticed that there isn't a huge selection out there.
It's no secret that the housing market has been great in Calgary for sellers, but buyers don't have a whole lot of homes to choose from.
Those that are out there are selling fast (in some cases as soon as they are listed), and most buyers have to enter into bidding wars if they want to get the home that they desire. This shortage has recently become more severe, and that's resulting in home prices soaring higher than ever. When is this shortage going to end?
The answer isn't exactly clear, but most experts don't expect an influx of homes in the near future.
MLS® Listings in Calgary
There is a shortage of homes that are currently listed in Calgary, but there are still properties out there if buyers really want to invest in something right now. If this is the case, then buyers should expect to either enter into bidding wars or have to move quickly with their decisions to buy and sign.
Homes in Calgary right now are priced higher than they have been in recent years, and that's simply because of the very high demand that is present in the market right now. Every category of housing in the area has increased in pricing, and that should continue until there is a higher supply of homes for buyers to choose from.
Why is there such a lack of homes available to purchase in Calgary? This actually the same scenario when the housing market crashed in 2007. A lot of people have been stuck in their homes because they don't want to lose their equity.
So, instead of selling their home and moving into something bigger or smaller, they have ended up staying where they were. Homeowners who are able to move are also wary about actually putting their home up for sale, as the majority don't think that they will be able to find a home for them to purchase because of the limited market at the moment.
If you wanted to compare the market in Calgary to last year, then you'd find that active listings were down over 18%! In addition to that, home prices have increased quite a bit from what they were last year. This isn't just for single-family homes, either; prices for everything from condos to bungalows have also been on the rise. Most people aren't sweating the higher prices just yet, as the economy in Calgary is pretty great. People are being paid more money for their salaries, and the unemployment rate is lower than it has been in many years.
Finding Your Home
So, are you ready to buy? Or are you going to wait until there are more homes on the market? If you do end up finding a place that you want to purchase, you have to make sure you move quickly.
Most homes are staying on the market for only one week on average, and buyers are considering themselves lucky if they actually get the home that they want.