How Do I Go About Getting a Mortgage?
Posted by Joe Samson on Wednesday, March 12, 2014 at 1:21 PM
By Joe Samson / March 12, 2014
Comment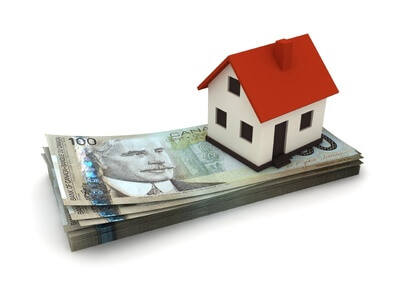 Buying a home is certainly exciting, but there are a lot of things that have to happen in order for you to get those keys to move in.
Of course, you have to pick the home out, but even if you know what you want you to have to make sure you get financing that fits your budget.
So, what is the best way to shop around for a mortgage? Should you go directly to your bank or should you go another route? There are a lot of questions you might have, but there's no need to stress out because there are solutions! Below you'll find important and useful information that helps you decide the best way for you to find a mortgage.
Going Straight to the Bank
Let's start off with talking about going straight to the bank. A lot of people do this because they think it's the most practical method, especially if they go to the bank they have existing accounts with.
While you can certainly go to a bank that you are familiar with, it's important to realize that you're not obligated to do so. You can certainly shop around with other banks so that you are sure you find the best price on mortgage rate. If you're looking to explore alternative methods of finding a great mortgage rate, then a mortgage broker is well worth considering.
What is a Mortgage Broker?
This is a professional who actually works for you to find a great price on a mortgage rate. While they can help save you money, another advantage is that they will take care of all the paperwork for you. You will need to sign documents as they come along, but you won't have to sift through all the paperwork and submit it independently.
The broker will start their service by assessing your situation, which will involve taking a look at your credit history as well as other financial documents. This is important because it gives them an idea of what you should qualify for and how they should go about finding you the best rate.
After they have all the information they need, the broker will search the market to find the specific type of mortgage product that will benefit you. Once they find that, they will bring you the information to make sure it's something you are comfortable with.
The next part of the process is to get you pre-approved, which will involve submitting a lot of documents, including your tax and bank account information. If everything goes smoothly, then your final documents can be submitted and you will be on your way to getting the mortgage rate that you can actually afford.
Should You Hire a Mortgage Broker?
In the past, people would call on mortgage brokers when they couldn't qualify for a traditional mortgage. It's important to know that they can still help individuals in this type of situation (bad credit, not being able to quality), but they also help with everyday clients that just want to save money.
In fact, many home buyers who hire these professionals today have great credit as well as job stability. Their goal is to find you the very best rate so that you walk away having saved more money than you would have without them.
With that being said, most people hire a mortgage broker because they want to find the best rate on the mortgage for their new home or refinance. If you were to walk into a bank and get a mortgage loan with them, then you wouldn't have much say with the rate that you got.
While you could certainly negotiate with your banker to get a better rate, this is something that a lot of people actually don't do. When you hire a broker to work with, you will automatically get the best rates that you qualify for, which means not having to negotiate or look around for the best deal that is out there. What difference is this to you? Well, it could mean saving thousands of dollars, even for just a small fraction of a percent!
Another perk of working with a broker is that they have access to many more lenders than you do. This means they will search high and low to find the best mortgage options for you.
If you were to search on your own, then you would probably only look at two or three (instead of 30+ like a broker). In addition to this, most financial institutions will pay the mortgage broker to refer business to them, which means you get to use their services for free! This means you get to save money on your mortgage without having to pay extra, and that is just about as convenient as shopping for a mortgage gets.
The last thing to think about when you're thinking about hiring a mortgage broker is that they will cater to your needs. Their ultimate goal is to have you walk away from the process satisfied, so they will work with your schedule and save you time.
Most brokers will even come to you if you don't have a lot of time, and they can work over e-mail and fax as well. A lot of people enjoy hiring these professionals because they make the qualifying process easier and more relaxed.
Speaking with a Local Broker
A broker will do everything necessary to find you financing that suits your specific situation, whether it's purchasing a new home or refinancing one you've been in for twenty years.
Even if you don't end up qualifying for something that you apply for, they won't turn away and wish you luck with the rest of the process. They will instead keep working to make sure you get the mortgage product that you really need. If you are thinking about hiring this type of professional, then speak with them first!
They can answer your questions about their services, give you advice about mortgages and give you all essential information that you need about the process of getting a mortgage product.
There are many things to consider while you are preparing to buy your home, here are a few things you should consider:
Don't hesitate to ask why the seller is selling. At the same time, you don't want the sellers to know what your time deadline is or what your motivation is to buy...they may try to take advantage of your weakness.
You may want to go through a broker to qualify - look at the pros and cons and determine if this is what you want to do.
What type of mortgage best suits you and your families needs? Do you want to pay weekly, bi-weekly, or monthly? Calculate your mortgage payments.