How to Buy a Home 101
Posted by Joe Samson on Friday, January 10, 2014 at 3:06 PM
By Joe Samson / January 10, 2014
Comment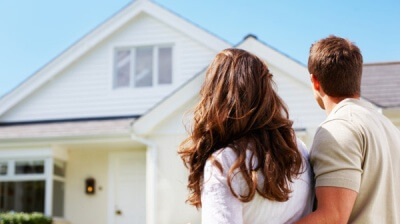 Buying a home is stressful, exciting, tumultuous and one of the biggest financial purchases of your life! So, since all of these emotions (as well as your hard-earned money) go into this, you should take a lot of things into consideration before you sign on the dotted line.
After all, this house is going to be your home for the foreseeable future, and it shouldn't be something that you end up regretting. You should enjoy living in it, even if that means learning how to do DIY projects that take up your entire weekends. Still thinking about taking the plunge? Then use the advice below to prepare ahead of time!
Credit Check Time
Your credit is a big factor in purchasing a home, and you're going to need the ins and outs of yours. But, before you shell out a lot of cash to "check your credit for free" (we've all seen those websites that claim they are free, but they aren't!), you can check your credit through www.equifax.ca. This is a safe and legitimate website where you can view your credit report for a small fee.
Once you have this, you'll be able to see if you meet the lending criteria for getting a home loan. Take a look at your debt to income ratio, see what your score is and see if you have any debts past due. If you see any errors, then make sure to dispute them right away. This will ensure that your report is accurate and you have the best odds of getting a mortgage!
Tip: If you have bad credit right now, then try and focus on building it before you try for a mortgage. This can end up reducing your interest rate while bettering your chances of actually getting a mortgage.
Money, Money, Money
The word "budgeting" is something that you're probably familiar with. Because really, who can spend frivolously on anything they want without their credit card eventually being declined? Before you buy a home, you absolutely HAVE to budget!
Of course, you need to have enough to cover your mortgage, but your cash flow should also cover the rest of your bills and even savings. Don't just assume you will be able to pay for everything; take the time to make the budget! There are tons of planning tools you can use to help you, and the majority of them are free.
How Much Can You Afford?
Mortgage payment, cash flow, budget, etc., are all terms you're going to have to become familiar with. While it might be daunting to learn everything involved with buying a home, it's absolutely essential.
After you've determined your budget and how much you can afford to pay for your home, you will need to translate that into how much you will need a loan amount for. Here's what you need to consider: taxes, interest, insurance and principal.
To create an estimate, simply use a mortgage calculator online. This will let you know how much you can likely afford within your total budget.
Tip: Don't forget to consider your down payment! The smartest thing you can do is pay down as much as you can.
Dream Home vs. What You Can Afford
If you used the tips above, then you'll now know what you can afford within your budget. Now you will be able to start looking for a home to actually purchase!
This is one of the best parts of home buying, but it can be a huge letdown if you don't prepare yourself ahead of time. Trust me, you don't want to hope for a seven bedroom luxury home when all you can afford is a two bedroom single-family residence.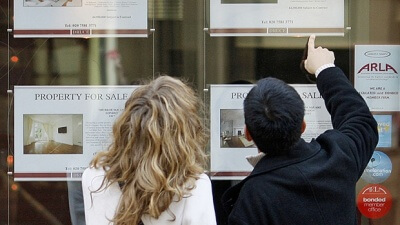 Shopping for a home is a lot of fun, but you need to make sure you've prepared ahead of time. It'll be important to think about things that you want, but also things that you need.
After all, your kids probably want their own bedrooms and you might want a huge closet in your bedroom. Whatever it is you want, think about it before you go out shopping in person.
What Do You Want? What Do You Need?
Sit down and write out your wants and needs so you can cut them down to a small list of essentials. For example, do you have to have a backyard, or would you settle for just a front yard?
Or, do you need to be close to a school? You might also want to think about: a number of bedrooms, how old of a home you want, where you want it to be located and what neighbourhood you'd like.
It's important to do this so you can really get a good idea of what you need your home to be like. It will be worth the effort and you'll be thankful you did this once you actually start the shopping process.
Hey, if you're feeling generous, then ask your spouse (or whoever you're buying the home with) what they want as well. They'll probably have at least a little bit of input as to what their desires are!
Online Research is Your Friend
When you want to prove to someone that you're right, you can use the internet to find quick facts. But, you can use that search engine for more than just quick information you need to know! It can actually be a HUGE resource when it comes to finding a home.
The first thing you need to do is create an to receive search alerts, but most importantly try searching for homes in Calgary on our website. Our website is one of the most popular for home buyers because they are very user-friendly. We provide information about neighbourhoods, home prices, home locations and so much more.
You can easily use our tools to determine everything from which neighbourhood is the safest to which has the best economy. You can even save the homes that you like in your account on the website, so you can look back at them later on when you're just about to go out and look.
If you end up finding a couple of gems that you're really considering, then do more research on them than you would other homes. For example, you should see if they have HOA fees if there have been safety issues in the neighbourhood and whether or not the home has had claims in the past.
Hiring a REALTOR®
So you know your budget, have a list of things you want from your home and even have a few homes/ neighbourhoods pegged for looking at. What should you do next? You will need to hire a real estate agent! They will not only help you navigate through the process of buying a home, they will also make sure you are well-educated with all of the details of buying.
Purchasing a home without the help of a pro can be daunting and confusing, so don't go it alone! It's worth it to hire someone who can help you, especially if it's your first home purchase.
Your agent will take you to look at homes, give you invaluable information and even give you their perspective. There are a lot of stresses and pressures that come along with the process of buying a home, and a real estate agent can make it better for you.
After you finally find a place that you like, they'll help you make an offer and fill out all the mountains of paperwork with ease.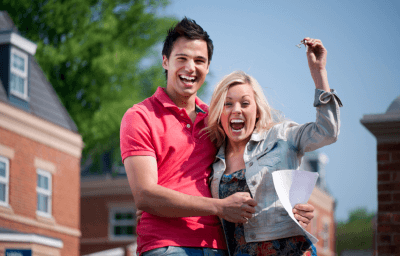 You have gone to open houses, scoured the internet and looked through more listings than you can remember.
Now that you have finally found the one home that you want to buy, what's next?
Don't wait to make your move, because that home could end up being sold before you do. Use these tips to make sure you get through the home buying process without being disappointed.
Making an Offer
Your real estate agent will help you make an offer to purchase the home that you want to buy. They will guide you through the contract and all of the rules in it, so you will understand a lot more about what you are actually doing when you sign all the contracts that you're filling out.
This part of buying can turn your stomach because you are offering a lot of money, but if you have a good agent you should have a lot more peace of mind. Your agent will eventually let you know if the offer was accepted and what your next step should be.
Tip: Whatever you do, don't put all your emotions into your home just yet. This is especially true if the seller isn't working with you. Sometimes you will be let down and you will have to walk away. Don't worry, though, because something else will come along.
Acceptance!
Your offer was actually accepted and you're on cloud nine, so what's next? Well, you will now need to apply for a mortgage loan, and that is something you'll need to do ASAP. If we aren't sugarcoating things, then I'll tell you that this process is filled with a TON of paperwork.
You'll have to sign disclosures, government documents, bank documents and you'll have to turn over a whole lot of information about your financial life.
Do not rush through this process, or else you could end up signing something you're not familiar with. Read through everything and know what you are agreeing to before you sign.
What's Next?
The next part of the process will be to handle all of the new responsibilities that come with owning a home. This should start with home insurance, which is absolutely essential!
Shop around to find the best price, and make sure your coverage is adequate for the value of your home. Also double check the deductible costs to make sure they are within your budget. After you have this, you will need to send a copy of the policy to the bank that you're getting the loan through.
You will also need to have a home inspector come by to check the property out. Your real estate agent will likely be able to recommend someone that they trust, so make sure you ask if you're not sure.
The home inspector will look for structural damage as well as other issues that you need to know about before you move in. This could result in making changes to the contract you sign with the seller, but that depends on the situation at hand.
Last, but not least, you will need to work with your agent to find a closing lawyer. This person will help make sure all the loan paperwork is correct, and they will work with the bank directly. As soon as you hire them, give their information to your bank so they can start discussing necessary details. The lawyer will also file paperwork with the government so everything is done the way it should be.
What About the Bank?
Yes, you've already done a lot of things towards making your dream home a reality, but you aren't done just yet! You now need to go back to the bank to make sure everything is going smoothly.
On average it will take anywhere from two to four weeks for the bank to complete the home appraisal. After that, they will give you a final review and then determine what other obligations you need to finish.
Be prepared to answer the question of whether or not you want to escrow your payments. This simply means that your loan payment will combine your mortgage as well as your insurance and property taxes all in one. It's up to you if you do this, so consider the pros and cons before letting them know your final decision.
Taking Possession of Your New Home!
Is your head spinning with all of the things you have done? Unfortunately, you're not quite to the finish line yet! You will need to go through the closing process to wrap everything together.
Your bank will kick this off by kindly letting you know how much money you need to give them for taxes, fees and other things. After this, you will get a final loan package that you NEED to review closely!
If all looks good, then your loan can be approved and you'll get to go to the final closing meeting. During this, you're going to have to sign a lot of paperwork, and your lawyer will need to be there with you. They will make sure you understand just what you are signing and will answer any questions that you might have.
Use your lawyer to your advantage, especially since you are paying them! Oh, and speaking of paying them, make sure you give them a certified check in payment. Most lawyers aren't going to accept credit cards or personal checks, but you can ask ahead of time just to play it safe.
Once you're done with the mountains of paperwork and have signed away your life, your lawyer will take care of the filing so you can take those keys to your brand new home.
Okay so there are a lot of things you have to do to buy a home, but once you walk through those doors, it will be worth it! You'll finally be paying rent towards not only your mortgage but also your future.