How to Make the Most Money With Investing in Real Estate?
Posted by Joe Samson on Friday, June 14, 2013 at 6:07 PM
By Joe Samson / June 14, 2013
Comment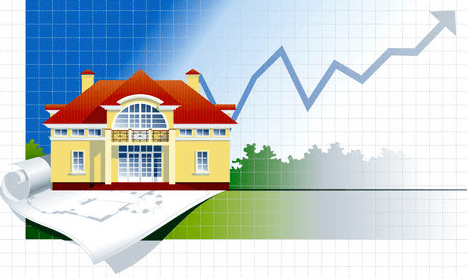 Great, you have decided that you want to invest in real estate, perhaps you are thinking of flipping a house or thinking of renting it for long-term appreciation. Regardless of your exit strategy, more likely your investment will include challenges such as finding the funds to support the project, finding the right property, dealing with contractors and so on.
The truth is that everyone invests in something throughout their lives. Some of us invest in stocks, gold, stamps, cars, their hobbies or real estate. Personally, I believe in real estate not because of what the media says on the 6 o' clock news but rather due to the fact that history shows that over 90% of all millionaires have become wealthy by owning real estate. If this is true, why isn't everyone doing it? Unfortunately, there is more to investing than most people might think. The first obstacle that most of us have to cross is coming up with the money to invest.
Who says it has to be your money to invest? Let's get high on OPM or other people's money. Generally, humans go through three phases in their lives. When we are born we are dependent on our parents, then we want to become independent and finally, we realize that we cannot do everything ourselves, therefore, we become interdependent of others. You can easily approach your circle of influence to partner with you on a project.
For example, if you know someone who has some cash sitting around and he is tired of earning 2%-3% at the bank you can create a win-win relationship by offering your real estate expertise in exchange for his investment. Your expertise could include finding the property, renovating it, and taking care of the day to day management activities. The key is to remember to make sure that each one of you brings different values to the relationship. If neither of you has any investment funds but you are great buddies, it's not going to propel you forward.
If you have owned a house in Calgary for the last couple years you should have seen a substantial equity increase in your home. The money sitting in your home is a great feeling, it gives you security and peace of mind to your family. Ask yourself the question, how much profit is that equity putting in your pocket each year?
Banks nowadays will be happy to provide you or your investor partner with a PLC (personal line of credit) against your home and then you can use those funds to invest in real estate and earn a lot more than your savings account would generate.
The Calgary real estate market is so expensive, where do I buy? Probably 99% of the listings today aren't going to fit your criteria. But that still leaves you with a lot of options available to choose from. One of the biggest mistakes that I see Investors making is calling up their REALTOR® and asking them to give them a call when he sees a great deal out there. In my point of view, this statement is no different than saying to a Doctor to fix your problem but you won't let him examine you.
My suggestion to serious investors is to decide what part of Calgary or communities he is planning on investing and get familiar with the neighbourhood. The investor will need to consider the type of homes he is after, general size, garage or no garage etc. The more specific the criteria the better chances a REALTOR® have of finding a solution.
This approach will also forge the investor to become a specialist in the area and he will have a great insight on property values. It will take some time to go through the learning process but dividends will be rewarding especially when an undervalued property shows up on the market.
You think you've found the right house, how do you make sure it's going to work? Doing too much due diligence will never get you into any trouble, not doing any research will cost you a fortune.
At this point, you should be educated enough to know approximately how much do certain renovations will cost. It's worth the effort to visit suppliers to get familiar with prices. I suggest outsourcing the same suppliers as builders are using, this could easily save you 10%-25% compared to retail price. If you just need to replace a couple of doors you can find a business in the city who sells recycled materials. Most of the time if you just paint it, it will look brand new and you could buy it at 1/3 of the new door.
At the time of making an offer, you aren't going to have any time to ask contractors to provide you with a quote. Plus homeowners wouldn't appreciate strangers coming through their homes.
Prior to your house hunting, you can interview a few contractors and have a general idea of what their prices are. For instance, to replace a carpet in a house it would probably cost $3.50/sq.ft. supply & install or paint $2/sq.ft. I don't recommend starting to measure floor space when you are viewing a home but you should be able to estimate an approximate cost of repairs in 5-10 minutes by using round figures to the nearest thousands. Always overestimate your expenses because it's guaranteed that you will have surprises.
What kind of renovations should I be doing to maximize my profit? The trick here is to renovate the house to the point where the potential buyer will fall in love with it but it doesn't cause the resale price to be above the norm in the community.
According to the Appraisal Institution of Canada, finished basements will only return about ½ of the investment and the greatest values are usually gained from the renovated kitchen and bathrooms. If you are planning on doing multiple renovation projects you need to set up a system to follow. You need to know exactly the type of colours, carpet, baseboards, window coverings that you are going to use. Once you have this information nailed done, you are just repeating the same process over and over until it becomes cookie cutter and that will save you a lot of time.
After the renovation is complete staging always helps to sell a home quicker and for a higher price. To speed up your learning curve on how to stage a house you can visit a few show homes on the weekend. You don't need to reinvent the wheel you just need to get some ideas from what works for others.
Finally, you've got the keys to the house and you are ready to swing the hammer. Prior to submitting your offer, you've decided what kind of renovations you will be doing and you have an idea how much it's going to cost. How do you orchestrate the contractors so it won't be a nightmare?
First and most importantly whoever you choose to hire at whatever price, make sure that both of you understand the exact plan. The best way to avoid any misunderstanding is to have everything in writing and in great detail. If you want to establish a long-term relationship with contractors it doesn't hurt to discuss your policies and perhaps have them to sign off on it.
Keep in mind that you must take action. As with anything in life, knowledge without action equals nothing. Although dreaming is an enjoyable and important process, only actions can transfer dreams into reality.
Thank you for your continuous support, feel free to call me anytime with your questions or real estate needs.