How to Make Your Offer to Stand Out from the Crowd
Posted by Joe Samson on Tuesday, September 24, 2013 at 5:25 PM
By Joe Samson / September 24, 2013
Comment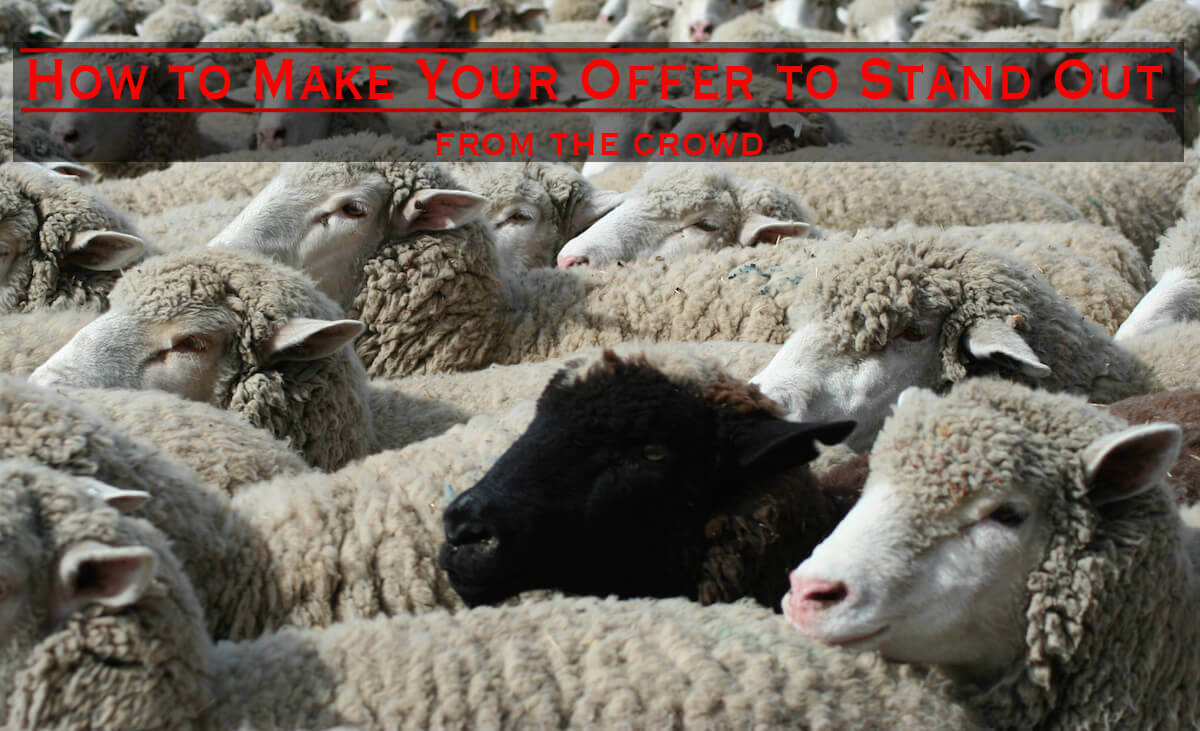 It is a very common thing for many buyers to find themselves scrambling over the same property. If you're really interested in a house that is being competed for, you can take tangible steps to position yourself above other bidders. Below are some of the steps you can take to get ahead of other buyers in the competition and seal the deal.

First, you can make great use of your agent. If you do not have a real estate agent, you should find one. REALTORS® have a fiduciary responsibility to gather all the information for you so that you can make an educated decision.
In many cases, the agent to agent relationship comes in to play to make a difference. You'll be in a more favourable position if the listing agent and the buyer's agent have had a lot of experience working together in the past.

Make sure that you put a good amount of cash in your down payment and deposit. This will not only impress the seller, but it will make him or she understands that you're for real. You will need to provide your deposit at the same time you write your contract.
You should remember that most contracts are written with a 5 - 10% down payment. You can stand out from the others by offering something else. A seller will easily be drawn to the buyer who offers more when it comes to the down payment. If you can offer to add another 5% down payment on what others are, then you'll easily convince the seller that you are for real.
Those who put a big percentage of down payment prove that they will have no difficulty qualifying for a mortgage.

The closing date should be a day that is most convenient for the seller. This is important, especially if the seller is a very busy person. If the seller has many offers, he or she will feel more confident about getting a good client. By setting the closing day when he or she is available, you increase the chances of sealing the deal.

Always try to have your mortgage approval letter attached to the offer. The seller will have more confidence in you that you will get approved for the financing. If you feel comfortable, you do not want to make contingencies in a situation where there is a lot of competition.
Even when it comes to home inspection and mortgage approval, you do not want to be very particular about minor defects that you can handle. Remember that others are writing their contracts as well, and the seller will certainly be looking for the buyer who can easily accept his or her terms.

Lastly, where the rubber hits the road, you can make an offer that is a little higher than what other competitors are making. Generally, people will want to make offers in round figures.
If you are creative, you can make your offer look more attractive by throwing in few thousand dollars more. For instance, if the highest offer is $20,000, you can offer $21,500. If you work closely with a competent listing agent, you'll certainly find yourself in a favourable position when it comes to buying a house that is being scrambled for.