How to Search for a Home Online
Posted by Joe Samson on Wednesday, October 11, 2017 at 11:14 AM
By Joe Samson / October 11, 2017
Comment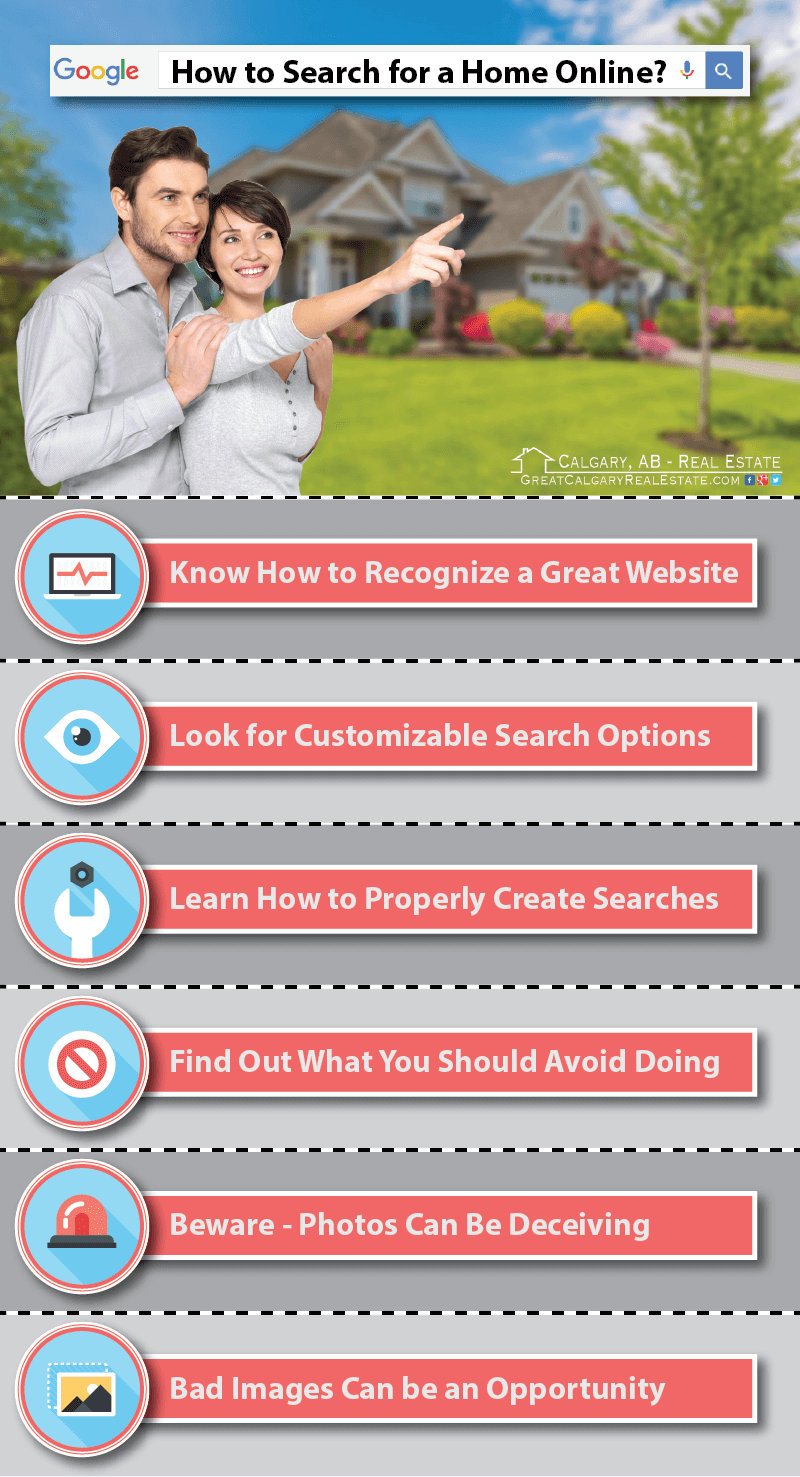 ---
Before the internet… There was a time when the only way to search for homes was with a real estate agent. REALTORS® were viewed upon as the gatekeepers of real estate listings. It's a strong contrast to how real estate listings are free to view by everyone today. Back in the days, they were printed in phone book style binders and were literarily kept under lock.
Real estate agents only used to have printed copies of listings which were forbidden to be removed from their offices. Other than driving up and down the block scouting for sale signs, the only other options available for a home buyer was to find a local real estate agent. If a buyer wanted to view all the available homes that matched their search criteria, they would have had to talk to a real estate agent and visit them at their office.
Leaving the good old days of doing real estate like a sloth - According to a report by realtor.org, over 90% of home buyers start their home search online. It makes a lot of sense to use the internet as it made the buying and selling process more efficient and up to date. The information of homes that are available for sale gets updated almost instantly, therefore viewing homes online can save a lot of time and helps buyers to quickly narrow down their search results to a manageable list.
Over the last 10 years, we have witnessed a blast of online real estate services and it has fundamentally changed how real estate is being searched for today. You don't really need to be tech savvy at all to find homes that may interest you. It's now possible with a click of a mouse to research communities, find information about schools, gather local real estate market statistics and to take a virtual tour into your neighbour's closet.
This wealth of free real estate informant has not wiped out real estate agents and the ice age is still far away from where REALTORS® will become extinct. The real estate revolution has changed how business is done. Abandoning the idea of guarding the listings, the role of a real estate agent is shifted towards being more of an educator and to serve as a guide to the client.
...the role of a real estate agent is shifted towards being more of an educator and to serve as a guide to the client.
You may find that many real estate websites offer much the same information of listings - it's important to remember that the real estate agent standing behind the website is the one who is going to be representing you and not the website that you are visiting. Most likely a well-polished website it isn't going to reveal the true personality of its owner.
Below you will find some great tips on how to search for a home online. By following these tips and recommendations, it will transform your entire online journey to a much more enjoyable experience. Be sure to take notes and ask lots of questions from your real estate agent.
How to Recognize a Great Real Estate Website?
The internet is full of low-quality websites and opportunist who may be out there for a quick profit. By all cost, I would avoid using sites such as Kijiji or Craigslist and go to a website that offers a high user's experience with an integrated MLS® fed listings. But how do you recognize a great real estate website? Most consumers explore the web to search Multiple Listing Service homes on the market. For example, consumers who may be moving to Calgary can find out a wealth of information about different types of real estate for sale in Calgary on our website.
Below you will find several functionalities to look for when in search of the perfect real estate website:
1. Does it Have Great Community Information?
If you are moving to a new area, this is particularly important. Every homebuyer needs to study the local community ahead of time before deciding what communities they are going to be raising their children in. The more information you can learn about the place where you and your family is going to move into, the more peace of mind you will be having down the road.
A well informed real estate website should equally provide real estate expertise and local community information: like guides and insights about subdivisions such as homes for sale in Silverado as an example. Real estate market data about communities can be very important to both buyers and sellers, similar to what you find on our website here if a buyer would want to view housing statistics of homes in Walden.
A community page should best describe everything you wanted to know about a specific neighbourhood. Including photographs of the area, recreational opportunities, things that locals do for entertainment and perhaps available information about schools nearby may become handy as well.
2. Look for a Great Real Estate Blog
Other than having lots of great information about the communities that you are interested in living in, a local real estate blog should be an integrated part of a superior real estate website. A blog allows visitors to get an idea of what it would be to work with that agent and his knowledge of the field.
Since day one when I entered the real estate business, I had never considered myself as a salesman. I have always focused on educating them and to provide valuable information to my clients to help them to learn more about the buying and selling process of real estate.
I strongly believe it is imperative to work with someone whose number one goal is to educate the home buyer or seller before making one of their lives biggest decision. A well constructed real estate blog is the perfect place for visitors to find a wealth of information about how to buy a home or everything that they need to know concerning the process of qualifying for a mortgage.
3. Is the Website Easy to Use
Finding your way around a website can sometimes be a real pain in the rear. Especially if you are not able to easily find what you're looking for. Many real estate websites are set up to block people from getting to view listings by forcing them to register first. In my opinion, it only frustrates the heck out of most users and quite frequently users end up jumping to another website where they will eventually end up getting what they want. I really believe in providing exceptional service up front and offer free access to MLS® listings for home buyers to view.
4. Is the Website Up to Date?
The design of the website is also very important to reflect that its owner cares about innovation and wants to keep phase with new technology. A website that applies cutting-edge technology displays the agent's willingness that he cares about the client's needs. Some websites are so outdated that I cringe when I try to use it. I mean there is a ton of irrelevant content on the page with a pop-up banner, sidebar ads and offers for other products which have nothing to do with real estate. When a real estate agent is able to demonstrate a highly competent service online, there is a really good chance that they will be just as good in real life when working with buyers and sellers.
Look for Customized MLS
®

Search Options

Finding yourself on a website that has been developed with the customer in mind is extremely significant. Once you have figured out the location and the details of a home that you are looking for, you will need to be able to filter the search results from the clutter of other listings that are irrelevant to your preferences.

Far too many real estate websites only offer basic search capabilities. At joesamson.com when someone is searching for a home in Calgary, they can easily narrow their search results by lot size, type of parking, amount of condo fees and they can even set to view homes based on the number of days it has been on the market.

Most IDX fed real estate websites allows users to set alerts that notify them when a new property goes on the market. This is extremely important in a competitive market. In order to up your chances against another home buyer, look for a website that has fresh listings which are being updated at least every 15 minutes throughout the day. Great opportunities tend to get scooped-up on the same day and you will need to hop on new listing immediately.
How to Properly Configure Real Estate Search Settings?
Ever since MLS® listings have become available online, home buyers have been undertaking home search activities on their own and they have become more hands on. This may have led many to believe that soon real estate agents will become extinct and their services won't be required as buyers and sellers will be able to find each other online.
In many ways, the evolved real estate industry did make it easier for homebuyers to locate homes on the market. While the internet opened the gates of free access to view MLS® listings, it has also released a wealth of information that could suffocate the average home buyer. REALTORS® have listened to what the public wanted and they have made different kinds of search tools available to them. But at the same time, buyers must be cautious about how they go about using the online search tools as these tools by themselves aren't going to warrant the perfect outcome. The same way as if the best chisel in a sculptor's drawer will not necessarily create a beautiful sculpture unless its owner knows how to use it properly.
---
Common mistakes that buyers make while searching for a home online:
Things to Avoid While Searching for a Home Online
Even though I've been a REALTOR® in Calgary for well over a decade now, it never stops to amuse me when someone calls in and goes on to explain that they have found the perfect home online and they want me to immediately drive across town on a Sunday evening. Never mind the inconvenience to my family and personal agenda, but if these people haven't seen any real estate in a long time, should they be buying the very first property that they visit?
It's understandable that folks get overly excited as they may have been looking at homes online for many months prior to contacting a real estate agent. This is a very common occurrence among first time home buyers. Most often it turns out such way that once someone views a home in person, it quickly changes from being their dream home to something else.
Buying a home isn't like deciding where to go for supper. I constantly have to remind people to ground their emotions and be on alert about making an impulse decision. It is total nonsense to expect someone to drop everything and open a door for you right away. If you want to be taken seriously by real estate agents, then you need to treat them with a level of respect and be considerate of their schedule.
Beware - Most Real Estate Photographs Look Better Online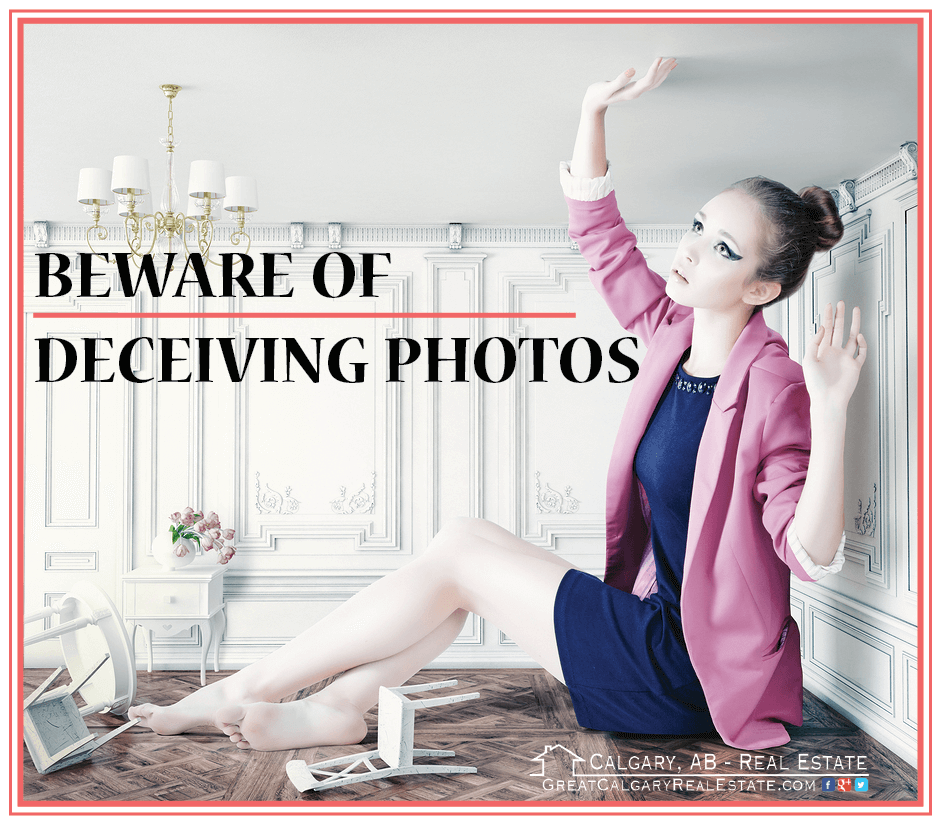 Kudos to all real estate agents who make the investment in taking professional photographs. I think all homeowners deserve to have their homes presented in the best possible light.
In addition to using the proper equipment, there are many tricks of taking real estate photographs, including software to further enhance the quality of the image. As an example, professional photographers use an SLR camera with a wide angle lens attached to it. This allows the image to capture more area of the room and to portray the property to look more spacious.
There are many other tweaks that go on to generate a high-quality image. Most importantly buyers need to be aware of real estate images looking better online than in real life. While a great image may initially peak someone's interest (that's the whole point), you need to be able to recalibrate your expectations once you decide to visit in person.
When I started in real estate, REALTORS® were only able to showcase a maximum of 10 photographs online. This was good and bad at the same time. It was good because it forced the agent to select the top 10 images that show the best parts of the home. But it was disadvantageous because it limited the number of rooms and features of the home that the listing agent was able to showcase on MLS®.
Fast forward to today when up to 50 images of a listing are uploaded and available to view. In the past, you were able to flip through the images very quickly and decide if the home resonates with what you're looking for. Now it takes a very long time to review so many images before deciding to consider viewing the home in person or to pass on it. I mean seriously… why does someone need to take 10-15 images of the same kitchen?
One of my personal pet-peeves is "homes with a view". Many times if there is a mountain-top showing through an upstairs window it is usually selected as the feature image. What the listing agent forgets to mention is that they took the picture while standing on a stool and had to peak out the small bathroom window and used a high powered zoom lens to take the shot between two apartment buildings. Yes, unfortunately, this could also happen and be prepared to be slightly disappointed every now and then.
Bad Real Estate Images Can be an Opportunity
Unfortunate for the seller, but fortunate to the buyer, homes with incredibly bad pictures can mean a huge opportunity for you. You see, not every real estate agent is created equally. While the best real estate agents are going to move mountains to sell a home, others may not worry too much about creating photographs that stand out from the rest. In reality, I find this to be a great disservice to the seller. The same way a quality photograph of a home can attract buyers, the opposite encounter can just as well repel home buyers from wanting to book a tour or to visit the open house this weekend.
Just because a home has terrible images online, it doesn't mean it's a house that you should make a pass on. In fact, I encourage buyers to strongly consider homes with bad images. Often it's the listing agent's sloppiness that causes people to turn away from viewing listings with horrible marketing attempts.
When there is little interest expressed by home shoppers towards a listing, the seller is often left without any other choice than to lower the price as they are not able to clue in why nobody is interested in viewing their home. If you are a home seller, this is one area that you want to keep an eye out for when hiring a REALTOR® to sell your home.
Final Thoughts on Online Home Searching
Searching for a home online is a fantastic way to get started. It speeds up the learning curve for every home buyer and allows them to quickly familiarize themselves with the local real estate market. Reading lots and educating yourself about the how to buy a home and discovering things that sellers do to sell a home is going to be rewarding and help you with a trouble-free home buying experience.
If you implement these tips on how to search a home online, you will find satisfaction in knowing that you are not only going to save an incredible amount of time and energy but most certainly you will find yourself working with a reliable real estate agent to find your next home. Buying a home can be a long journey and if you arm yourself with the right resources, sealing the deal on your new home can be accomplished more easily and before you know it, it will become your reality.