If You Had $24 Million... Here is a Property for You!
Posted by Joe Samson on Thursday, February 1, 2018 at 1:39 PM
By Joe Samson / February 1, 2018
Comment
There are a lot of things you can do with $24 million, including your own island and just about anything you wanted, ever. But, what if you just wanted something simple, like a home? Well, if you're in the market, then there is a Priddis-area ranch that's for sale. The home is listed for just under $25 million, with an original list price of $37.888 million back in 2014. Yes, it's breathtaking, but does that really justify the astounding price tag?
Priddis Mega-Mansion for Sale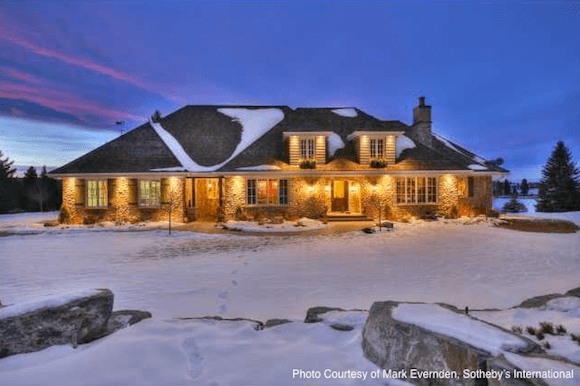 What does $24+ million get you when it comes to a home? Besides the actual land, which sits on land that was actually owned by the family of the Ford Motor Company, it comes with a beautiful home. This beautiful structure is over 5,000 square feet and has four bathrooms along with three bedrooms.
In addition to this, it comes with luxury furnishings that are worth millions of dollars, and even a guest house for friends or family to enjoy. As for land, there are 242 acres, so you can do just about anything you can imagine on it, from owning horses to bringing in a farm!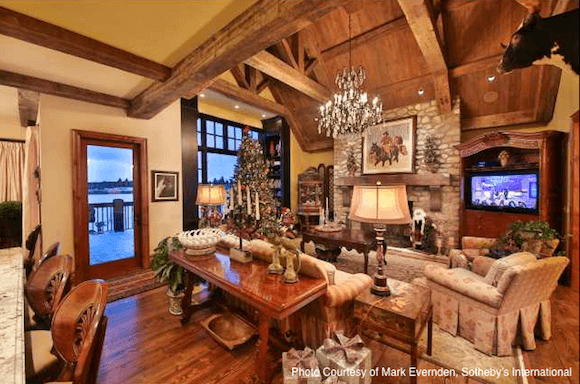 The price for this place is pretty massive, and that's easy to see when you look at the listing. To put it in perspective, it's one of the highest priced properties in all of Calgary and Alberta and is also one of the largest. The last family who owned the home spent millions of dollars changing it for the better, which included re-contouring the land around it.
In addition to this, they put over $6 million worth of renovations into the home itself, so it looks as luxurious as you can imagine a home of this price would. The woman who owned the home originally purchased it with her husband, who passed away seven years ago.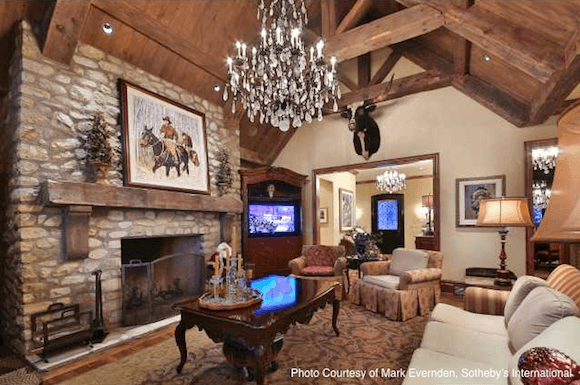 After her husband passed, she completed the house, so all of the work is very personal to her. The home isn't even the size that she and her husband originally planned for; it's actually half of what they first designed. She spent a lot of time choosing which fixtures and other home decors would go inside, so everything is special and different.
This is definitely a home that looks like it was designed by someone with good taste because everything works very well together. No expenses were spared with the home, making it perfect for someone who wants to move into a place that needs no changes.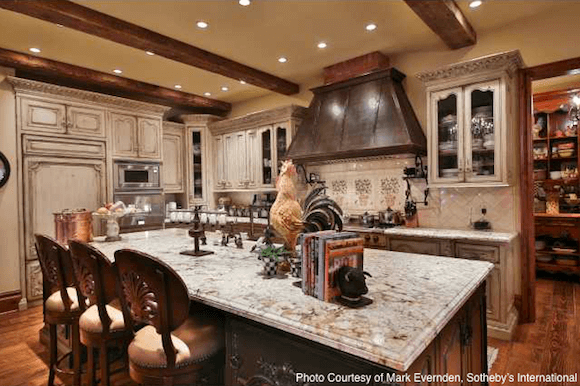 There are millions of dollars of millwork in the home, along with custom cabinets made by hand. In addition to this, there are different fixtures from all over the world, and views of the mountains that anyone could enjoy waking up to. If you do have animals, then there is a barn outdoor along with stables and hired hand quarters.
There is also a lot of storage for feed and a PRIVATE GAS STATION (as well as an entrance)! It's a unique home that has a lot to offer for the next owners; if they can afford to shell out the millions of dollars to pay for it.
More Photos of This Luxurious Property