Inglewood Sunfest
Posted by Joe Samson on Tuesday, June 23, 2015 at 6:22 PM
By Joe Samson / June 23, 2015
Comment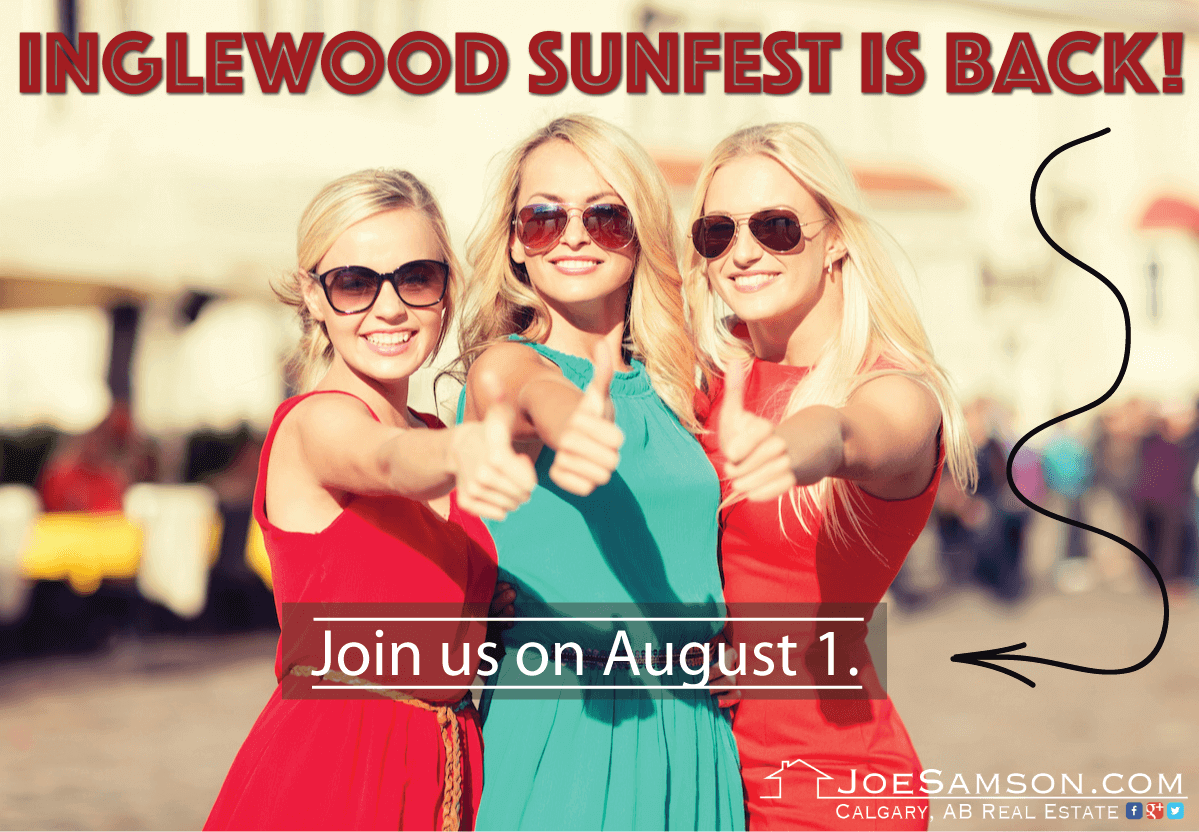 What better way to celebrate the summer months in Inglewood than by going to the Seize the Sunfest? This is an Inglewood favourite that is perfect for all community members, including children of all ages.
When: Saturday, August 1st
Time: From 11 a.m to 5 p.m
Where: Mainstreet Inglewood
Cost: Free Admission
If you haven't been to this event before, then mark your calendars to attend this year, even if you don't live in Inglewood! It's a street party that will have great food, live entertainment, arts, crafts and even bouncy houses for the kids. Everyone will have something to do, whether they want to watch the street performers or just relax on the patio before walking around to the different vendors. You'll be sure to spend the entire day when you're there, especially if you enjoy learning about new local businesses and what they have to offer.
Things to Keep in Mind: In 2014 the Sunfest made it a priority to reduce the amount of waste that this event created. After last year turned out to be a success with 62% of waste being diverted from the landfill, 2015 is set to be even stronger. The goal is to divert 75% of waste, which means you're going to have to keep in mind some rules:
No styrofoam containers allowed
Vendors are encouraged to use bamboo food containers and utensils
Bring a reusable water container
There will be garbage cans, but try to use the Green Event Service Stations as much as possible.
Have questions? Ask a volunteer!
How to Help Out: If you're interested in being a volunteer, then please e-mail: [email protected]. Volunteers are crucial when it comes to keeping this event going, so your help will be appreciated.

How to Perform or Attend as a Vendor: You can register via the official website for Sunfest at http://www.inglewoodsunfest.ca.

Where to Park: It's recommended to walk to the event if you live in the neighbourhood, otherwise parking can be difficult.
Throughout the day there will be tons of entertainment for the attendees to enjoy. Street performers are among the favourites, but there will also be music and games. And kids won't be bored, either. There will be a lot of kid-friendly activities, so by the end of the day, they should be exhausted from all of the fun that they had!
If you're worried about food, there will be plenty of vendors who have snacks, meals and beverages available for purchase. You can bring your own snacks as well, so it's all about what you want to do.
One thing is for certain: if you come to the Sunfest this year, you'll want to go back next year. Everyone who attends, from old to young, is guaranteed to have a great time and meet a lot of community members/neighbours.
Festival Sponsors & Suppliers