Insurance Fees on the Rise for Homeowners in Calgary
Posted by Joe Samson on Tuesday, January 28, 2014 at 2:39 PM
By Joe Samson / January 28, 2014
Comment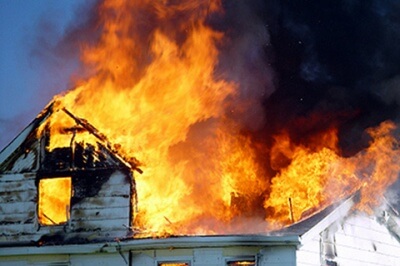 All through 2013, a series of extreme weather events were experienced in Canada. Alberta was one of the hardest hit provinces especially us here in Calgary.
In the wake of these weather events, there was a lot of damage done to commercial and residential buildings and vehicles. This led to a record number of claims in 2013 as reported by Canadian insurers. As the weather gets even more extreme, many residents of Alberta are afraid that they will have to pay more for their insurance policies.
Adams, the vice president of the Western and Pacific Region of the Insurance Bureau of Canada, confirmed the increasing alarm over the series of weather events. In particular, he pointed out the floods that occurred in June 2013 as one of the most influential events in causing an insurance cost increase.
One of the residents in Calgary who suffered directly as a result of the June floods was Doug Gage. His house was damaged quite substantial and the basement is still being reconstructed as of today. Gage was forced to file a fairly large claim to his insurer to cover the repair costs.
Already dealing with two insurers, Gage is very worried that an increase in insurance rates is inevitable. If not an increase in the rates, he is afraid that they may introduce new insurance claim guidelines such as that you cannot claim a certain amount of money.
Gage, however, believes that rather than the increase being brought about by a single event, it will occur later when the claims increase in number.
Although due to government laws, Adams cannot reveal in which direction insurance premiums are going, he is sure that the increased costs pressure may trigger insurance companies to hike insurance rates upwards.
Some insurance companies according to Adams will respond to the crisis by increasing their insurance prices, modifying the coverage it provides to homeowners, car owners and businesses or increasing the deductible amount.
According to Adam, not all insurance companies will respond the same way to the weather catastrophes. Companies that have invested heavily in areas prone to extreme weather events will feel the most pressure to hike their premiums. He advises consumers to first understand the insurance market and choose an insurance policy that will protect them fully.
For insurers, a natural catastrophe is one in which claims go over the $25 million mark. In 2013, the total number of claims resulting from damage and loss of property due to weather was $3 billion and this is excluding the recent ice storm in Toronto. Basically, 2013 has set the record for the most expensive one in the insurance industry.
With climatologists predicting a continuation of similar weather patterns, the future does not look good especially for the consumers. This is why many are opting to go another way; preventing damage from extreme weather.
Instead of waiting for that storm or flood to level their houses, residents are putting up structures that are stronger and more resilience. As a result, the damages are minimized. This allows consumers to sign up for a cheaper insurance policy.