Is Calgary Going to Remain This Attractive Forever?
Posted by Joe Samson on Wednesday, March 5, 2014 at 1:34 PM
By Joe Samson / March 5, 2014
Comment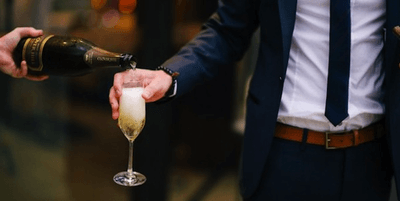 It's no secret that the housing market in Calgary is doing well. By just driving around you will see construction on many apartment buildings downtown, but also construction on single-family homes with one to four units.
The real estate market here is hot once again, and surprising to many, affordability conditions look better than historical norms. You certainly might feel good about yourself living in Calgary right now, but remember that things aren't going to stay this way forever. After all, the economy is always changing, and the housing market isn't as affordable as it may seem to everyone.
Home Affordability in Calgary
Did you know that the prices of homes in Calgary are the third most expensive in the country? That's right! They are just behind Vancouver and Toronto, meaning the prices of homes aren't as cheap that a lot of people think. The reason why so many people are able to buy these homes is that they have such great jobs and can afford them!
There are more high paying jobs than ever driving the market, and a substantial number of people have migrated over the past couple of years. Household incomes in Calgary are very strong, and more people are willing to pay more for homes simply because they can afford to do so.
If you've taken a look at the rental market in Calgary lately, then you would find that there aren't a whole lot of vacancies. The influx of migration has gotten rid of most of the rental homes and apartments and pushed availability under 1%. So, those people who cannot rent are choosing to buy but many find themselves in a challenge when multiple buyers submit a bid for the same property!
If the market does change in the future, then this will likely change, and more people will be willing to start renting once again. As for home prices, the average for a single-family in Calgary in January was $482,530. If you compare that to surrounding towns, then you would see that people are paying, on average of $83,000 less outside Calgary. This is a lot of money, especially when you factor in interest rates over the course of 25 years.
Future Sustainability for the City
Since the home market is not going to stay this way forever in Calgary, the city needs to be looking for ways to make more money. After all, a lot of people work in Calgary, but they purchase homes in outlying towns and cities where they don't have to pay property taxes that cover the cost of infrastructure.
Unfortunately, the city council is simply making the city more expensive to live in, and not controlling their frivolous spending. For example, they do a number of costly studies each year that waste staff time as well as a large amount of money.
What Calgary really needs to do is keep the competitive advantage it has over other areas, and learn how to stop spending in a way that is going to cause a lot of debt.
By controlling spending and finding ways to save, Calgary will be able to remain affordable for those who live and work here. And, it will be safe from reaching the levels that Toronto and Vancouver have.