Is CMHC Mortgage Insurance Going Away in Canada?
Posted by Joe Samson on Thursday, November 28, 2013 at 4:33 PM
By Joe Samson / November 28, 2013
Comment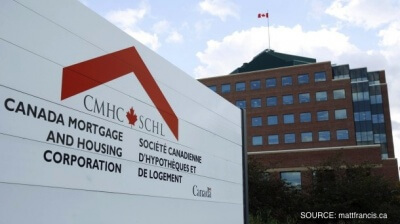 The Calgary Herald reported that the latest report done by the International Monetary Fund for Canada was released on Wednesday morning. In this report, the IMF stated that Canada's economy will start to increase in the future as a result of the rising economy in the U.S., and their demand for Canadian exports.
This as well as other information has led them to the conclusion that Ottawa should strongly consider phasing out ensuring high-risk mortgages through Canada Mortgage and Housing Corp. With a projected economic growth by the IMF of 2.25%, Canada should be stable enough in the coming years to phase out those insured mortgages completely.
Canada's Housing Concerns
Back in 2008-2009, Canada went through their very own housing crisis, which many consider having been result of the U.S. mortgage market crisis. This is when the CMHC program began, and it did provide a lot of stability during the time of the crisis.
While IMF does say good things about this program, it also says that it has downfalls. For example, it exposes taxpayers as well as the government to potential risks that could end up distorting the housing market. This could result in capital not being used productively, and that could end up harming the economy.
Canada's Rising Economy and Housing Market
The IMF is not the only one to see future economic growth for Canada, as the Conference Board of Canada also projected strong growth in the coming 2014 and 2015 years. In addition to this, the Bank of Canada predicts that the growth will rise to 2.3% next year, which is right on track with the predictions of the IMF.
The IMF warns, though, that there are still risks to the growth rate, especially since the United States has a raised debt ceiling and other problems that could hinder the recovery of their economy. This, in turn, affects their demand for Canadian exports, which can mean growth doesn't quite hit where it's projected to.

The recommendation to phase out the CMHC mortgage insurance is one that is welcomed by many, including Jim Flaherty, who is the Finance Minister. In fact, he recently questions why higher-risk mortgages were ever being handled by the federal government in the first place.
On the other hand, Benjamin Tal, who is the deputy chief economist for the CIBC, said that they can carry up to $600 billion in mortgage loan insurance and that the securitization of mortgages is not a huge market in terms of the entire economy. He also says that securitization can help the economy because it contributes to liquidity as well as lower borrowing rates.

If the structural changes do start to happen, IMF warns that things need to be done gradually. This will help reduce chances of unintended consequences happening, which could harm the economy. They also recommended that increased interest rates from Canada's central bank should be held off, at least until there are more secure signs of a transition from household spending to exports and investments. They also warn that balancing the federal budget in 2015 shouldn't be a priority if economic activity doesn't increase.
CMHC's Impact on the Real Estate Market
The chances of insurance backed mortgage going away in Canada is probably very slim as it's been around and used by the majority of the home buyers for a very long time. For now, it seems to be working fine and it can be viewed as one of the main components of a well-oiled machine.
However, if it were to be eliminated, one of two things could happen: either another private mortgage insurer such as GE would step up and provide this guarantee to the banks or the markets would be dramatically affected by it since a very high percentage of home buyers depend on it.
If people would be forced to save a minimum of 20% downpayment before purchasing a new home, it could bring the real estate market to a scratching halt in a moment.
My best guess is that close to eighty percent of today's home buyers are able to enter the real estate market today is due to the insurability of mortgages. If this route would cease to exist, then potentially 80% of the home buyers would be evaporated.
In today's world, mortgage insurance in Canada appears to be a viable business as Canadians seem to be responsible with their finances for the most part. As long as the insurance companies and the government see it as an opportunity to make a profit and contribute to the overall health of the economy, it will most likely remain despite what other organizations are saying.